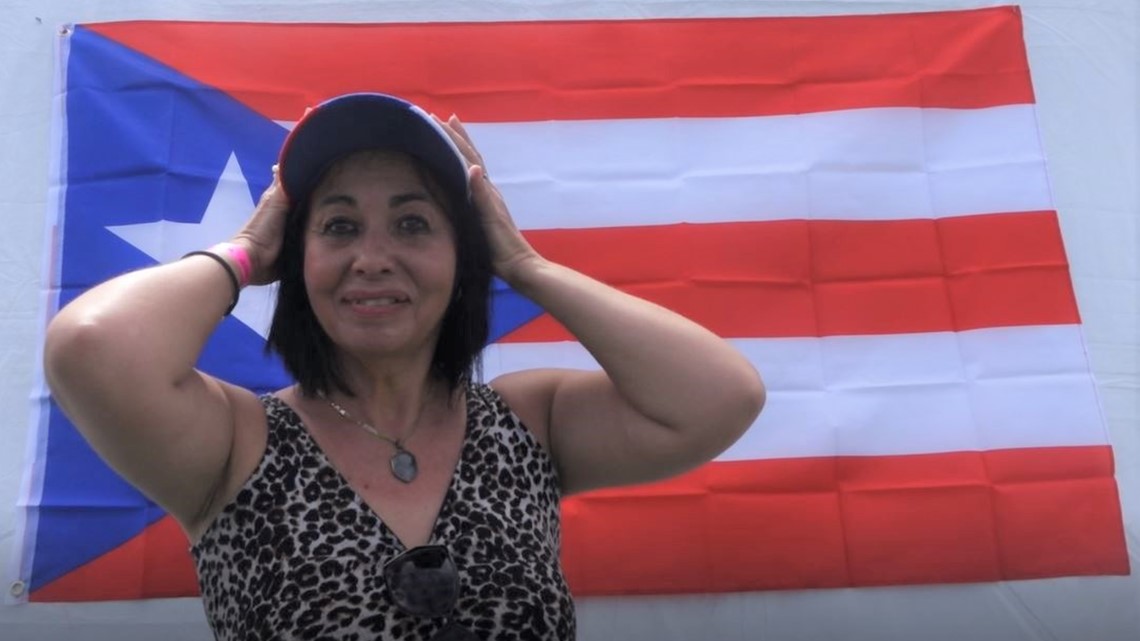 From: Puerto Rico, has lived in Jacksonville on the Westside for 20 years
Occupation: President of the Puerto Rican Chamber of Commerce
What she loves most about the First Coast: Having the opportunity to plan events around Jacksonville as president of the Puerto Rican Chamber of Commerce.
"The hurricane destroyed the island. We were here, and we couldn't do anything, so that's why we [the Puerto Rican Chamber of Commerce] planned the drive. We did the drive for Puerto Rico at the Jacksonville Landing that October, and we picked up to send to Puerto Rico 15 containers. And ... with a company, together we sent 45 containers. Food, supplies -- all kinds of things ... I have a sister and brother over there. They're OK now. They suffered from not having power for many months. No power, no water, no nothing ... No disaster is going to take our happiness because in Puerto Rico, we are people that are very warm, and I saw on the TV that they put wood, they put stones, they put a pan and there was food for the whole neighborhood. So we are people that share. We love each other and that is very important to go forward and leave the past with the hurricane and everything. I was so happy to see that, and I can't expect less from my people."
First Coast YOU offers a glimpse into the people who make up our community. If you or someone you know has a story to tell, send an email to Erica Santiago esantiago@firstcoastnews.com or follow Erica on Twitter @erica_news.