Clark's Fish Camp will reopen and return better than ever — retaining its signature fresh seafood and fish menu, as well as its extensive public taxidermy collection, new owner James "Jim" Franks, said.
Franks, an experienced restauranteur and construction company owner, paid $1.4 million for the fish camp at 12903 Hood Landing Road along Julington Creek in a sale recorded Monday, according to Duval County court records.
An institution on Julington Creek since 1974, Clark's Fish Camp was hard hit by time, dwindling maintenance and flooding from Hurricanes Irma, Dorian and Ian as well as other bad weather.
The iconic restaurant never reopened after closing for renovations last September. It was listed for sale a few weeks later in October.
"We're going to bring it back to life. … Get it up out of the water and safe," Franks said. "And we intend to bring back that good food and keep a lot of that moving forward with some new touches."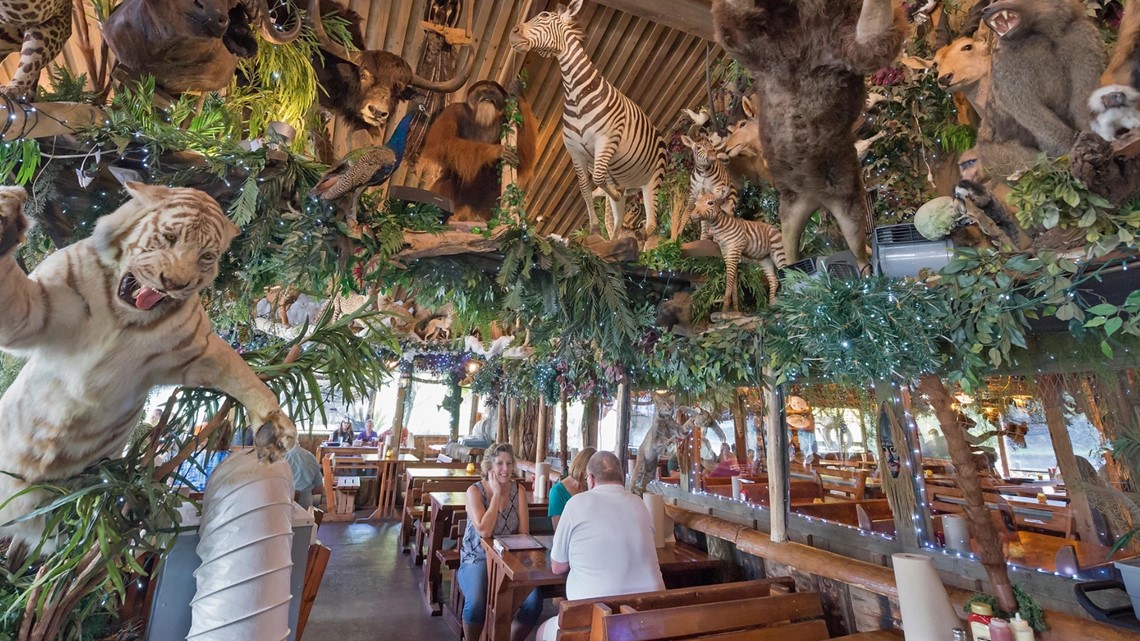 Extensive repairs needed
The restaurant was about 12,000 square feet and had 275 seats. The fish camp also had at least 100 parking spots and space for 10 to 12 boats to dock, according to the real estate listing for the property from FHRM Commercial.
Rehabilitating Clark's Fish Camp and "bringing it up to code will be a little bit of a slow process getting out of the gate," said Franks, president of QBS Inc., an Ohio-based construction company, and a restaurateur who also owns Flying Fish Taphouse near Jacksonville International Airport.
He said time has taken a toll on the building, which is in poor condition although some good parts remain. The building simply went beyond its life cycle. Flooding over the years due to the building's elevation contributed to its deterioration.
"The first thing that's going to have to happen is we've got to do some extensive repairs and some rebuilding," Franks said. "We're probably going to have to tear parts of it out, rebuild it and bring it up out of the water a little bit."
Franks said the design, architectural and engineering work is already underway. At this point, it's difficult to speculate how long it will take before the fish camp is ready to reopen, he said.
"Ideally it would be a year depending on how the permit process and everything goes but it could be longer," he said noting that extensive repairs and new construction is needed.
"It's a wooden structure from the water up and kind of exceeded its lifespan actually," he said. "But for its age, it's actually done fairly well considering how low it is and with the flooding, the hurricanes and everything else."
Storied fish camp
The restaurant as it is known today dates to 1974 when Joan and Jack Peoples first opened it. But its history as a fish camp dates to 1925, according to a sign at the restaurant.
Clark's was known for its steak and seafood entrees, including Mayport peel-and-eat shrimp, clams, snow crab, oysters and more.
The restaurant also featured a number of selections guests wouldn't find on many menus in Jacksonville: frog legs, gator ribs, snake, kangaroo, turtle and "Bison Mountain Oysters."
In addition to the flooding issues in recent years, other circumstances factored into the decision to put the restaurant on the market, John Wolfe, former general manager of the fish camp, previously said.
Wolfe said those factors included the deaths of Joan Peoples' husband and son, an influx of other restaurants in the area and the COVID pandemic with its aftereffects on supply costs and payroll. Peoples hesitated to pass on those costs to her customers, leaving Clark's "literally and figuratively underwater," Wolfe said.
Clark's Fish Camp also was known for what was believed to be the "largest public taxidermy collection in the United States" of big cats, small game and more.
Franks said he plans to restore the taxidermied animals to the restaurant although "we may change some of the displays."
"I talked with Joan Peoples, the owner and she really wanted to see a lot of the taxidermy remain with the building and I was in agreement with her," Franks said. "I think we can put a lot of that back in for display."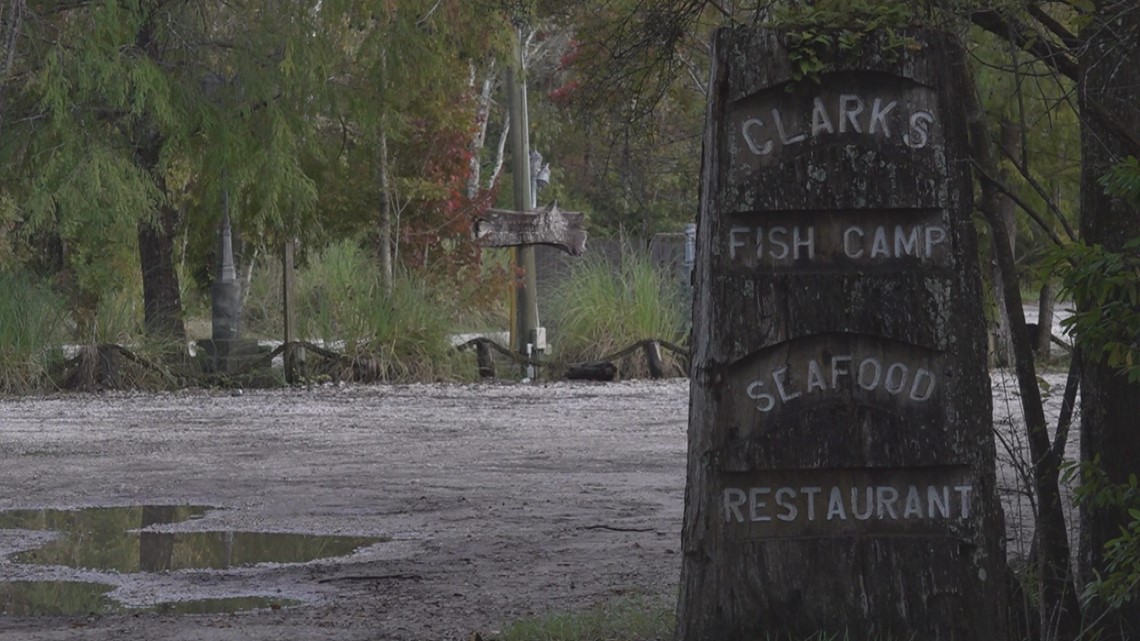 Craft brewery a possibility
Clark's will remain closed during the repair and reconstruction. When it reopens, guests will find some favorite seafood dishes along with new menu offerings, the new owner said.
"I know this is iconic to the area, but there are going to be a few surprises and new things," Franks hinted.
One thing being considered, he said, is having a small craft brewery at the restaurant. It would be similar to the Flying Fish Taphouse microbrewery.
Start of repairs, renovations
Franks is no stranger to restaurant renovations. Clark's will be his "third rescue," he said.
He transformed the former Millhouse Steakhouse space into Flying Fish Taphouse at 1341 Airport Road in North Jacksonville. That building had been vacant for more than two years when Franks bought it.
Before then, Franks previously owned Seachasers at 831 First St. in Jacksonville Beach, which opened in January 2016.
"I've always liked and been into renovations and restaurants," he said about taking on the challenge of Clark's Fish Camp.
Clark's will a be complex project. Because it's very early in the process, Franks said the estimated cost of repairing and renovating the fish camp hasn't been determined.
"There's a lot of work involved in this, but it's doable … It's going to be fun," Franks said.