Less than a year after it opened up shop, the gourmet cinnamon roll bakery Cinnaholic closed its doors in Mandarin.
Last April, Cinnaholic opened its first location in Northeast Florida at 11362 San Jose Blvd. On Tuesday, the closure was announced on Facebook.
"It's been our pleasure serving the Jacksonville community," the post said. "Our bakery is now closed for business. We look forward to seeing you again at another Cinnaholic location soon."
When First Coast News interviewed the franchise owner, Augustus Cesar Carangue prior to its grand opening last year, he revealed his hope to open another location in the area like St. Augustine. These plans were never confirmed.
READ MORE >> Cinnaholic brings gourmet, vegan cinnamon rolls to Jacksonville
Cinnaholic was founded in 2009 in California and was featured on ABC's Shark Tank.
The bakery allowed customers to customize their own cinnamon rolls by offering nearly 20 different frosting flavors and 20 different toppings. All rolls were also vegan-friendly, lactose-free and egg-free.
Currently, the only other Cinnaholic location in Florida is in Boca Raton.
Cinnaholic offers gourmet cinnamon rolls in Jacksonville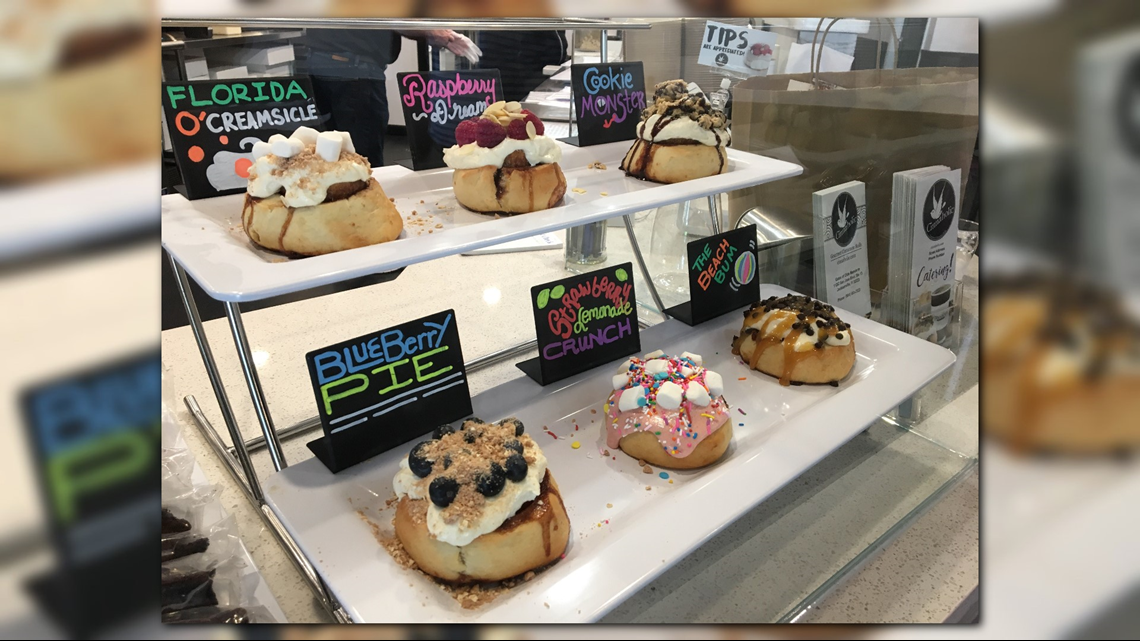 Melissa Guz is a digital content producer for First Coast News and content creator for First Coast Foodies. Be sure to follow her on Twitter, as well as the First Coast Foodies Facebook page and First Coast Foodies Instagram page.