A popular Tallahassee eatery, known for offering classic diner favorites with a twist, will be celebrating its official grand opening on the Southside next Monday.
Canopy Road Café is set to open on Feb. 25 in the Shoppes of Bayard, located at 12525 Philips Highway.
This modern diner not only serves traditional breakfast and lunch fare but it also offers customers a spin to traditional diner favorites.
Some customer favorites include Captain Crunch French Toast, Cinnamon Roll Pancakes and Cookies and Creme Pancakes!
They also serve waffles, build-your-own omelets, sandwiches, salads, wraps and Black Angus steakburgers.
PHOTOS: Canopy Road Café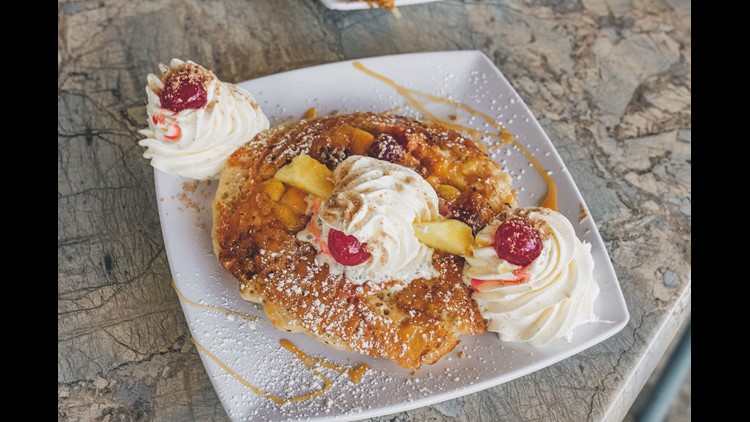 Most of these entrees are affordable, ranging from $8 to $10 on average.
The restaurant will be open seven days a week from 6:30 a.m. to 2:15 p.m.
Though Canopy Road's official grand opening is next Monday, it announced on Facebook Tuesday that it is celebrating its soft opening. Customers will be able to try out the foods early.