If you're craving candy like M&M's, Hershey's, or Skittles, don't go to European Street Sweets. It's anything but a typical candy store.
What you'll find at the new San Marco shop -- which opened Tuesday across the street from its sister shop European Street Cafe -- is a wide selection of novelty retro favorites like Razzles, Moon Pies and Pop Rocks to gag-gift treats you never knew existed like unicorn poop gummies, pickle-flavored mints jawbreakers the size of your hand and chocolate-dipped insects, just to name a few.
"At European Street Cafe, we always had things people couldn't find, so we expanded that concept," said owner Andy Zarka. "We specialize in things you won't find any place else."
Walking in, it's almost like you've been transported to a real-life Candy Land.
The colorful spaces on the floor take you to places like:
A saltwater taffy wall filled with odd-flavors like chicken and waffles, buttered popcorn or PB and J sandwiches.
A bacon room with bacon-flavored candies like chocolate, gum and mints (perfect for any bacon lover).
Jacksonville's largest PEZ selection "unless proven otherwise," Zarka said
A wide array of cotton candy flavors like champagne, spicy jalepeno or Trump's Hair
Harry Potter candies outside of Universal Studios like chocolate frogs
British favorites like Maltesers, Jelly Babies, Aero, Turkish Delight, Wine Gums... and yes, there's plenty of Cadbury.
Japanese favorites like Pocky, Puchao (similar to Hi-Chews) and even DIY candies by PopinCookin where you can make "sushi."
A separate candy room for those 18 and up, perfect for Bachelorette parties!
And much, much more!
Like we said, European Street Sweets is not your typical candy store!
Here's what you can find at European Street Sweets in San Marco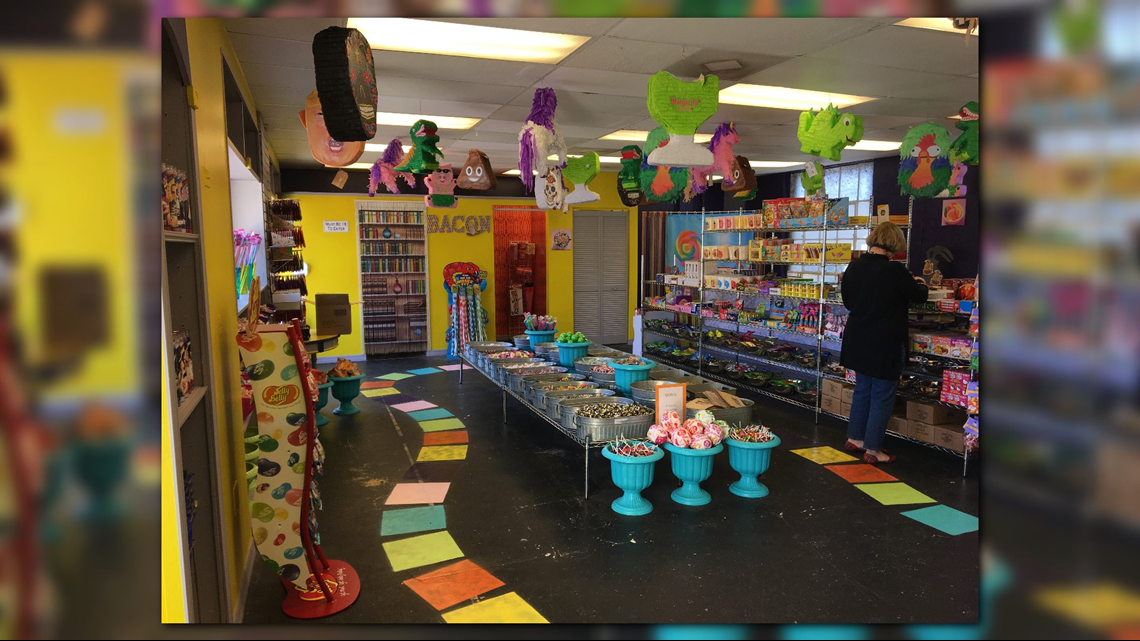 Location: 1670 San Marco Blvd., right across the street from European Street Cafe
Hours: 11 a.m. to 7 p.m. every day
Price: 15 cents to $45
Melissa Guz is a digital content producer for First Coast News and content creator for First Coast Foodies. You can follow her Twitter and First Coast Foodies on Facebook and Instagram.