If you're hungry for Jacksonville sports, you'll want to check out Crane Ramen in Five Points this summer.
The ramen shop, located at 1029 Park St., is hosting their first-ever "Suns Out Buns Out" food event where they will be releasing a limited bao bun menu that's inspired by Jacksonville's beloved sports teams.
This event starts on Wednesday, June 26. The menu will change every Wednesday and Thursday afterward until the end of August. (See the menu below.)
Some bao buns are topped with ingredients like hot chicken, blue crab, oxtail, duck, fresh sardines and Mayport shrimp.
"I try to keep it, with the ingredients, local," said executive chef Steven Grimes.
Grimes said most of the buns were inspired by his "more personal experiences I got either going to a game or talking to some players."
For instance, he said the bao bun honoring the Jacksonville Jaguars consists of oxtail and fried pork belly -- meats that the players on the team told him that they personally loved from Crane Ramen.
Crane Ramen honors Jax teams with limited summer menu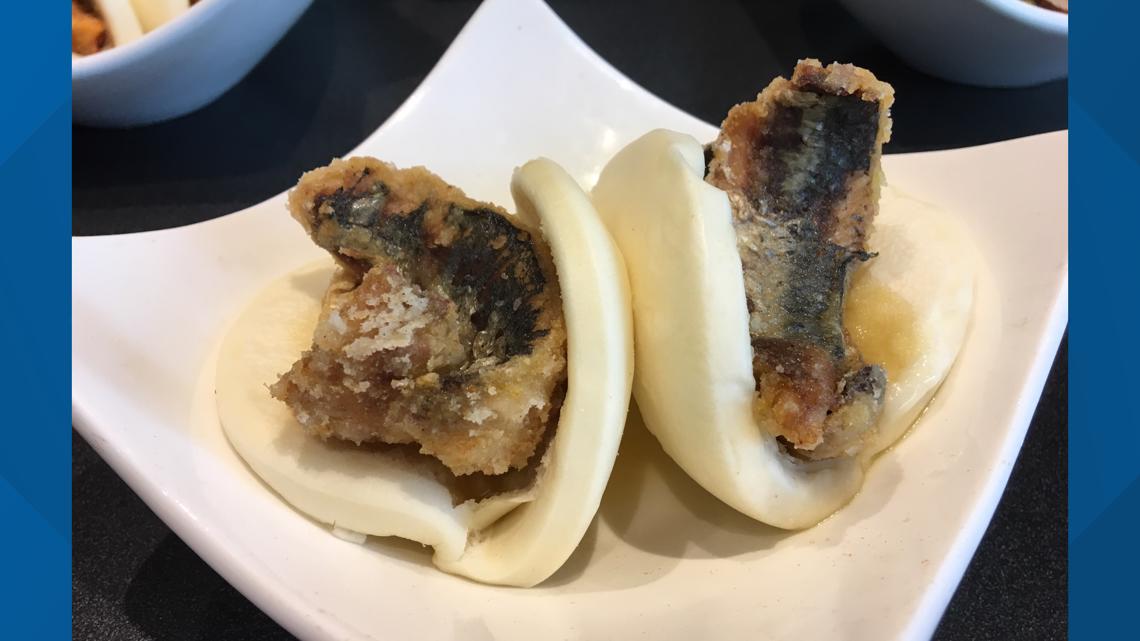 Other flavors were also inspired by the sport, like "hot chicken," which will give you a jolt like the Jacksonville Axemen, who play rugby.
"I wanted to go with some of the smaller teams, just because it's for the community, it's for Jacksonville," Grimes said. "... I want people to realize our menu is expanding and that there are different varieties and options."
Below is a list of the planned menu this summer. It is important to note that the bun of the week will only be available the Wednesday and Thursday of its release.
The price for two of their normal buns cost $6.95 plus tax. Expect to pay between $7 to $10 plus tax for these buns (come in two), depending on the ingredients:
June 26 to June 27: Jacksonville Armada (soccer), fried sardine with buerre blanc sauce
July 10 to July 11: Jacksonville New Jax City (roller derby), confit lemon and blue crab with fried crunchy crab toppings
July 17 to July 18: Jacksonville Sharks (indoor football), gumbo bun
July 24 to July 25: Jacksonville Jumbo Shrimp (baseball), Mayport shrimp burger with tomato marmalade
July 31 to Aug. 1: Jacksonville Axemen (rugby), Jacksonville "hot chicken" with sweet coleslaw
Aug. 7 to Aug 8: Jacksonville Icemen (hockey), roast beef with caramelized onions and parmesan cheese
Aug. 14 to Aug. 15: Jacksonville Jaguars (football), fried pork belly with oxtail gravy
Aug. 21 to Aug. 22: Jacksonville Giants (basketball), duck confit with avocado
Customers will also be given a punch card to keep track of how many they try. If you try seven out of eight buns, you'll get a free "Suns Out Buns Out" t-shirt inspired by Jacksonville teams and their mascots.