*The prices below reflect the 2019 baseball season*
The next time you go to a Jacksonville Jumbo Shrimp game at the Baseball Grounds of Jacksonville, be sure to try some of the new 2019 menu items.
"Like every year, we always come up with creative, innovative ideas," said Ernest Hopkins, the director of food and beverage and executive chef. "We look for input of the fans or staff and put our own little twist on it."
Hopkins says the items they added to their menu are:
The Pastrami Burger
The Mac & Cheese Burger (also known as the Mac Attack Burger)
Mayport Shrimp Tacos
Surf & Turf Bites
The Great Hambino
"People love coming to our ballpark, we're not typically serving just hot dogs, hamburgers and beer," Hopkins said.
First Coast Foodies got to try three of the new menu items. Here's our take:
The Mac Attack (Mac & Cheese Burger)
If you love macaroni and cheese, you'll definitely love the Mac Attack.
Before you ask -- no. The slice of cheese commonly found on a cheeseburger isn't replaced by the cheese from the macaroni and cheese. (That was my initial thought.) Instead, the burger is topped with three fried macaroni and cheese bites, which are commonly sold separately at home games.
"We put our own twist to it," Hopkins said.
And a pleasant twist it is!
The fried macaroni bites complete the burger, giving it the perfect amount of juiciness and crunchiness!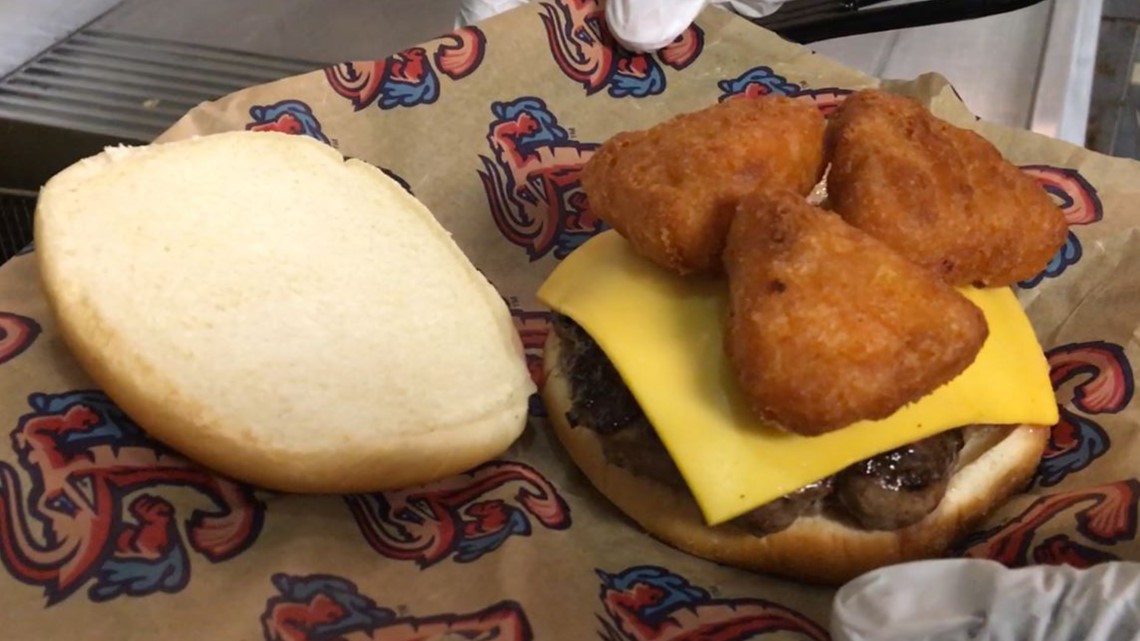 The Great Hambino
If you're a baseball fan, then you know all about Babe Ruth, or The Great Bambino. So, it was only a matter of time until the Jumbo Shrimp honored such a legend with a sandwich made in his honor: The Great Hambino, which is a fried pork sandwich for two.
"He's known to be a big hitter, big guy ... it's a big sandwich," Hopkins said.
Somehow, describing it as a "big sandwich" is an understatement. The Great Hambino is a monster!
Though it's recommended for two people -- the fried pork is placed on two hamburger buns -- you could easily offer a portion of it to a third person by adding a third bun.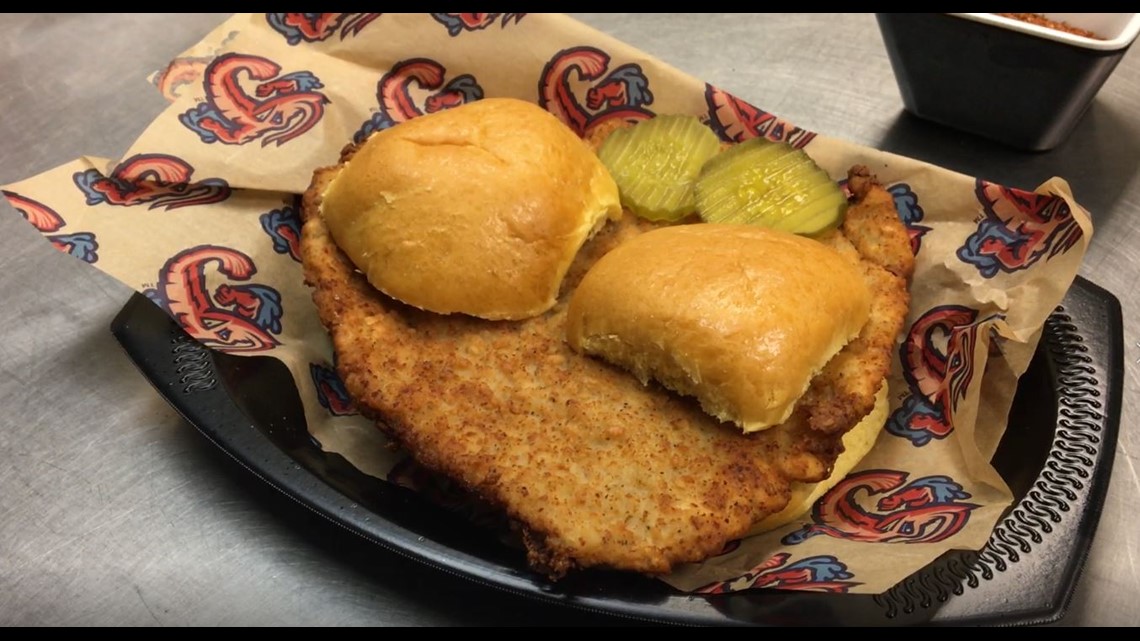 The sandwich also comes with two pickles, but who are we kidding. That's not enough!
And if you're like me and you've never had a fried pork sandwich before, you're missing out if you're not trying this dish!
"[The Great Bambino] would always get home runs ... we hope this is a home run when fans taste it in the ballpark," Hopkins said.
Mayport Shrimp Tacos
What's a Jumbo Shrimp game without a little bit of shrimp?
"People love coming to our ballpark [because] we're not typically serving [just] hot dogs, hamburgers and beer," Hopkins said. "They're looking for shrimp options."
Though it's not a new food item, Mayport Shrimp Tacos are new to the menu. It's made with two flour tortillas, stuffed with a bed of lettuce and topped with seasoned fresh shrimp from Mayport.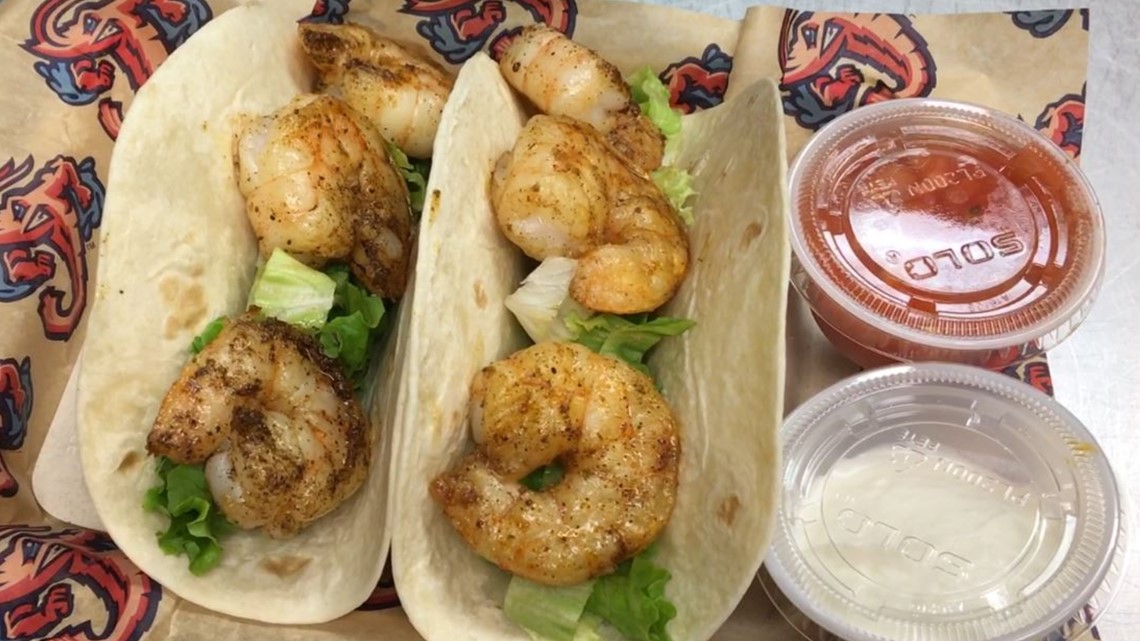 "We're known to have fresh shrimp here," he said.
On its own, it tastes great, but it's missing something. Be sure to add the pico de gallo or sour cream for some extra flavor!