Fan of Bud? You may see a familiar signature on Budweiser cans sold this St. Patrick's Day.
Tim Seitz works as the Plant Manager for Anheuser-Busch at their canning plant on Jacksonville's Westside, but last year he was working as the brewmaster at the Fort Collins brewery. That's when he and other brewmasters across the country were challenged to brew the most perfect batch of beer that they possibly could.
The internal competition, called the Brewmaster's Cup, is a competition between all 18 Anheuser-Busch breweries in the United States and Canada. Each week brewmasters had to submit beer samples to a review panel to be tested for quality and then scored. The brewery with the highest aggregated score at the end wins the competition.
Last year, the beer brewed by Seitz and his team at the Fort Collins location was deemed the most perfect and as a prize, they're featuring his signature on every aluminum can of Budweiser sold this St. Patty's Day.
"It's a very very highly competitive event and an amazing celebration when you win" says Seitz. "…It was a great opportunity to represent all the people who did such a great job making the amazing beer at the brewery."
Seitzs says if you can find an Irish pub on St. Patricks Day, you can find the cans. They're also available at most grocery stores and select retail outlets nationwide.
The cans have a green logo, shamrock and a message that reads "Happy Saint Patrick's Day from the brewers of Budweiser" with Seitzs' signature below.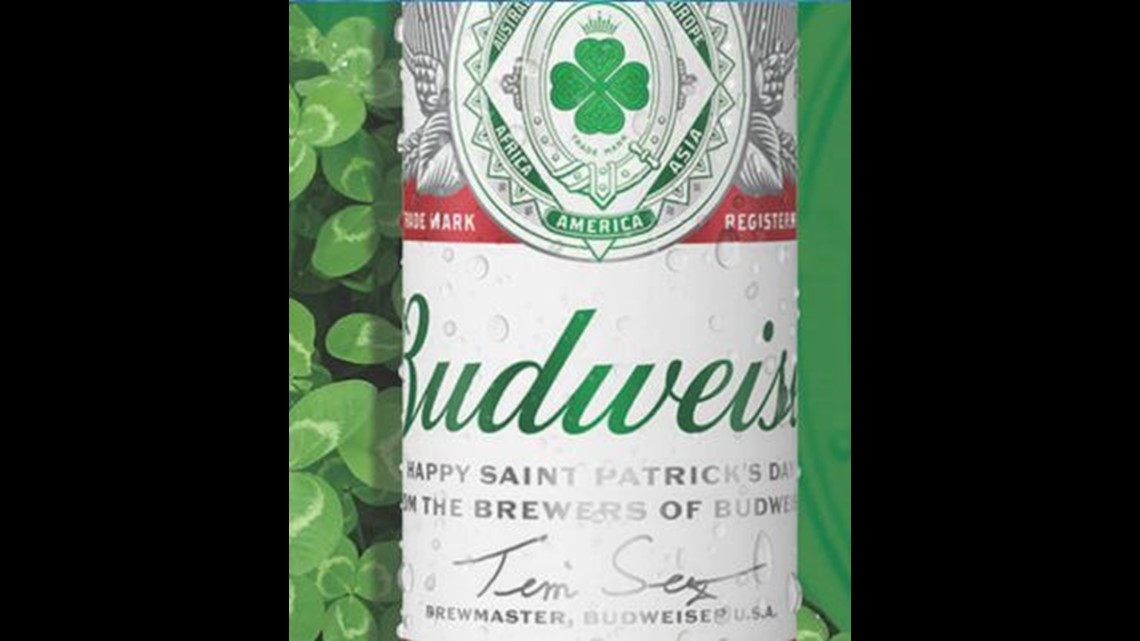 Be sure to keep an eye out for it as you're celebrating St. Patricks Day this year and congrats to Seitz and the team at the Fort Collins brewery.