I have honestly been thinking a lot about this subject. I'm sorry to say this year, my previous favorite festival, Brew at the Zoo, let me down a bit. It wasn't one thing, but a lot of things that just made it less than pleasant.
I think foremost, the value has dropped. Ticket prices have increased substantially year after year. Our General Admission Member tickets were about 25 dollars more than what we paid our first time, five years ago.
To be honest, each year the price has gone up, but so has the value. Last year the festival was huge, stretching all the way from the Jaguar section to the Tiger section. There were a lot of food options, beer options and a few non beer drink options.
It was different this year. Perhaps it was the rain and people bailed out at the last minute. It certainly rained up to and including the start of the VIP opening. The Festival was crammed packed into a couple of areas and by the River walkway, the tents were sparse. It was significantly smaller than previous years.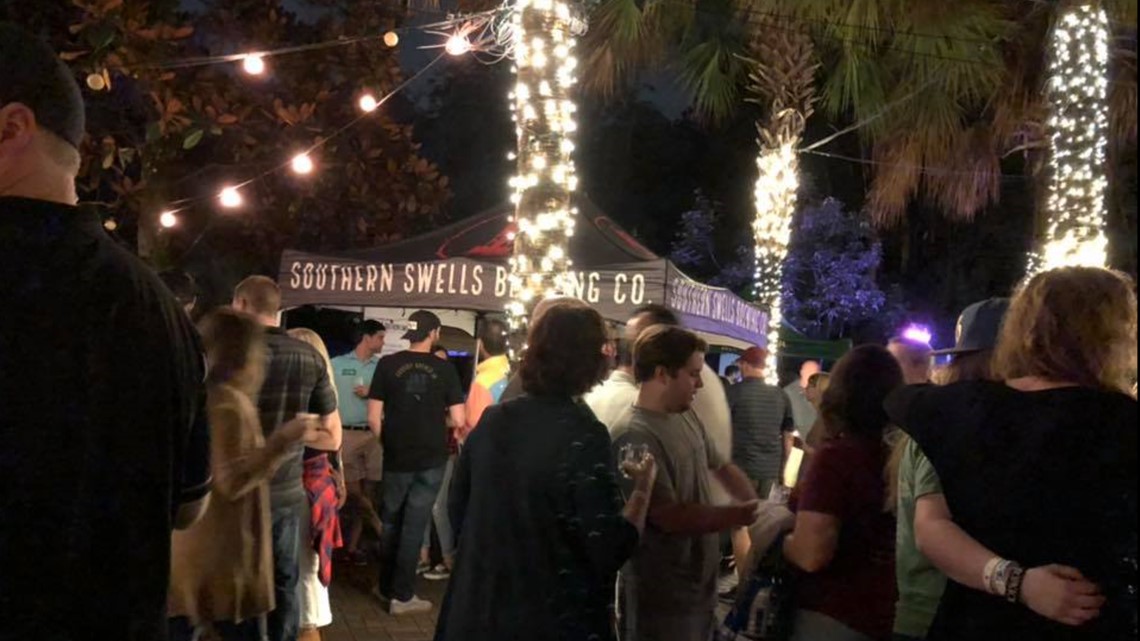 Additionally, there was a bunch of pseudo-Craft beer. I mean a lot of AB/InBev offerings. Including a tent offering Bud and Bud Light. That really reduced the number of beer offerings to me. Then there were many distillery and wine tents. I like both, but I don't mix my alcohols if I am at an "All You Can Drink" event. So the overall size was down and there were a lot of non craft beer booths.
There wasn't good value for the dollar. And yes, it benefits the Jacksonville Zoo, which I am a supporter and member.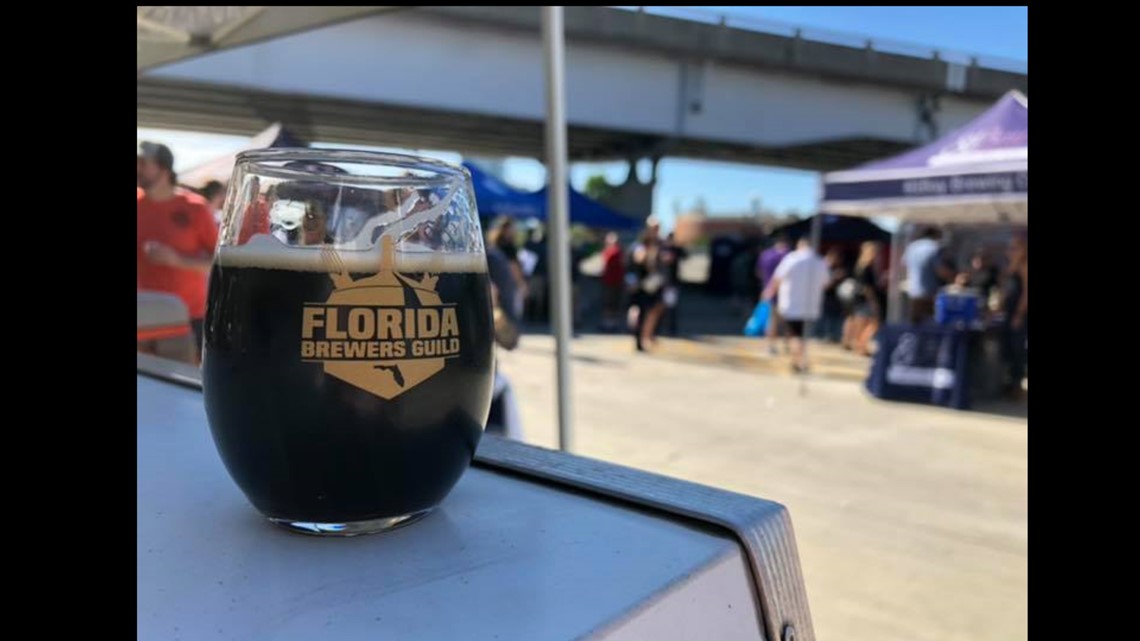 The very next day, I attended my first Florida Brewers Guild Barrel Aged, Sour and Cider Fest at Intuition Ale Works. It will not be my last!
As far as value, this offered a lot. First, the tasting cup was glass. I think beer tastes better in glass and the shape was great for sampling. VIP entrance was an hour earlier and included a Festival T-shirt that was printed on site. I received a list of each tent and what beer they were offering. For the ticket price, this is the best deal.
Best of all, while it was small, approximately 30 tents, each offered unique and tasty beers. Many of the offerings were rare outside of their taprooms. The entire experience was pleasant and tasty.
The Florida Brewers Guild uses funds from this festival to support and promote Florida craft breweries.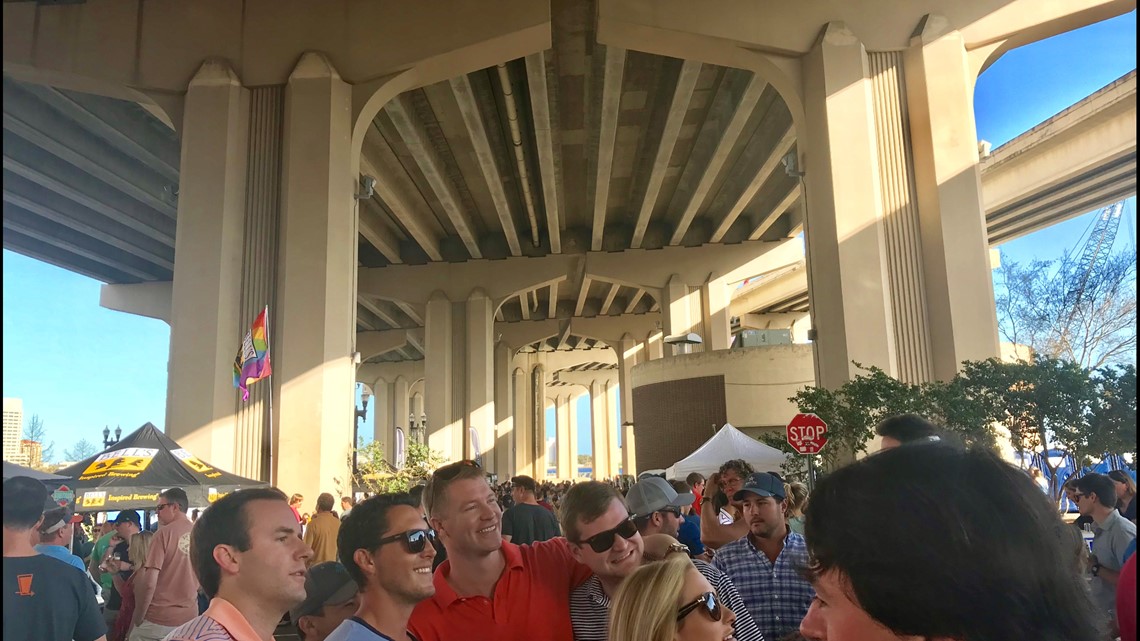 Why? First the location, under the Fuller Warren bridge at the Riverside Arts Market. Parking is easy, there's a lot of room, natural seating in the amphitheater and it's covered. This is important if a random rain storm comes through!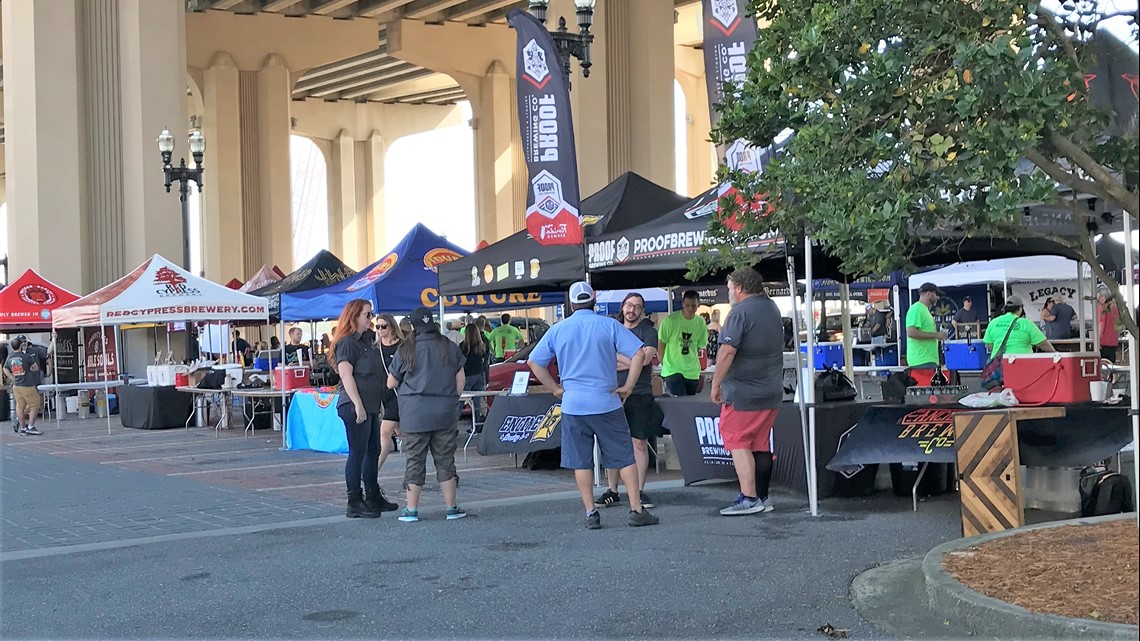 Secondly, the craft beer selection is very good. Well over 100 beers will be available. Some of the best breweries in Florida and the Nation are represented. During the VIP early hour, some special beers are tapped, first come, first served.
Additionally, there is always live music and a large selection of the best Jacksonville Food Trucks.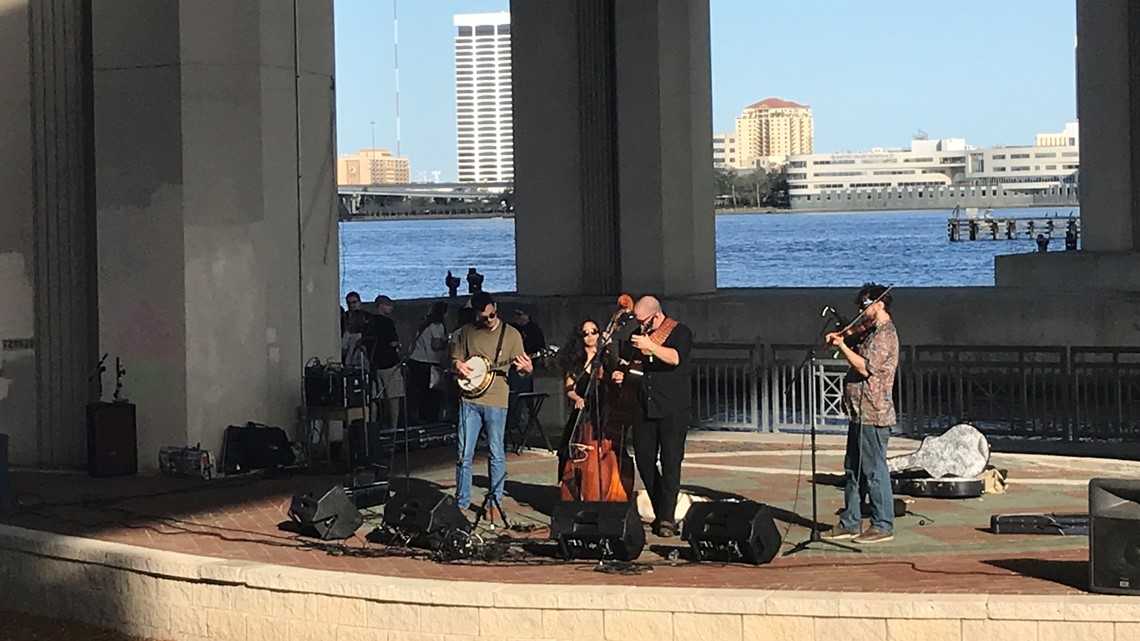 Then there is the ticket price, reasonable! Early Bird General Admission tickets are only 40 dollars, the price is 50 at the door, VIP is 60 dollars.
The final piece to this puzzle is the Charity. PedsCare, a local hospice and palliative care organization for children is the recipient.
This year's festival is being held Saturday February 23. VIP admission is at 2 p.m. and General Admission is at 3 p.m. Internet sales end January 15, so get your tickets now here.
Music this year will be by Songs from the Road Band, first time at the event. Some of the other details will come out as we get closer to the event.
Some newcomers on the scene:
Southern Swells Brewing in Jacksonville Beach is celebrating their Second Anniversary with a 'Mini Beer Fest' on Saturday January 19. It will be held at the Mini Bar next door and they offered tiered tickets. Within 24 hours those tickets were sold out, but there are still General Admission tickets available. Don't worry, the tap room will be open to non Festival attendees.
Last September, The St Augustine Alligator Farm held Croctoberfest. It was small, but well planned out and a blast to attend. All the animals remained on exhibit making it fun to visit the park with tasty samples of beer. I'm hoping they hold it again. We definitely will be going.
I am on the fence on whether or not I'll be attending Brew at the Zoo this coming year. I guess it depends upon the ticket price. If we see another jump, they might just price us out of the event. Time will tell!
Follow us on social media for events around the greater Jacksonville area and beer news, even where we are and what we're drinking. Let me know what festivals you like too!