VILANO BEACH, Fla. — The blue house on Vilano Beach has become an icon of sorts. Or notorious, depending on who you ask. It continues to take a beating, but like Rocky Balboa, it's still standing.
It has withstood shots from hurricanes Matthew, Irma, Ian and now Nicole. It's now taking shots from people. A viral First Coast News Facebook post about the home got many talking. While some pontificated about the property, others made allegations saying homes such as this are to blame for sky high homeowners insurance because, "... we get our rates raised to rebuild a house that never should have been built there," Brian Baldwin said. That comment got him over 100 "👍."
Dewayne Whidbe replied, "It's also puzzling to me that other home insurance holders on "inland" properties don't understand that these claims can effect their rates too. If they did, the smirks would immediately disappear."
Sarah Cameron didn't have much sympathy for the embattled home. "The sooner the beach is cleared of all these left overs the better. I'm tired of having to pay for those that destroy the beaches," she said.
Rebecca LeClaire asked commentors to show some compassion. "This was someone's home people, please stop with all the negativity. I get it but so not the time for it," she said.
Reah Anne Bentley said, "For all of you saying 'this shouldn't be allowed' it's quite frankly NONE of your business! This is private property and a private residence. I'm sure you'd welcome people coming into your home and telling you what to do with it."
Seriousness aside, some just had joke.
"When you skip leg day at the gym," one said. "Watch that first step," said another.
"Amazing prefect vacation home. Where are the stairs? Who needs them just fly up in like a bird," Irina Puris commented.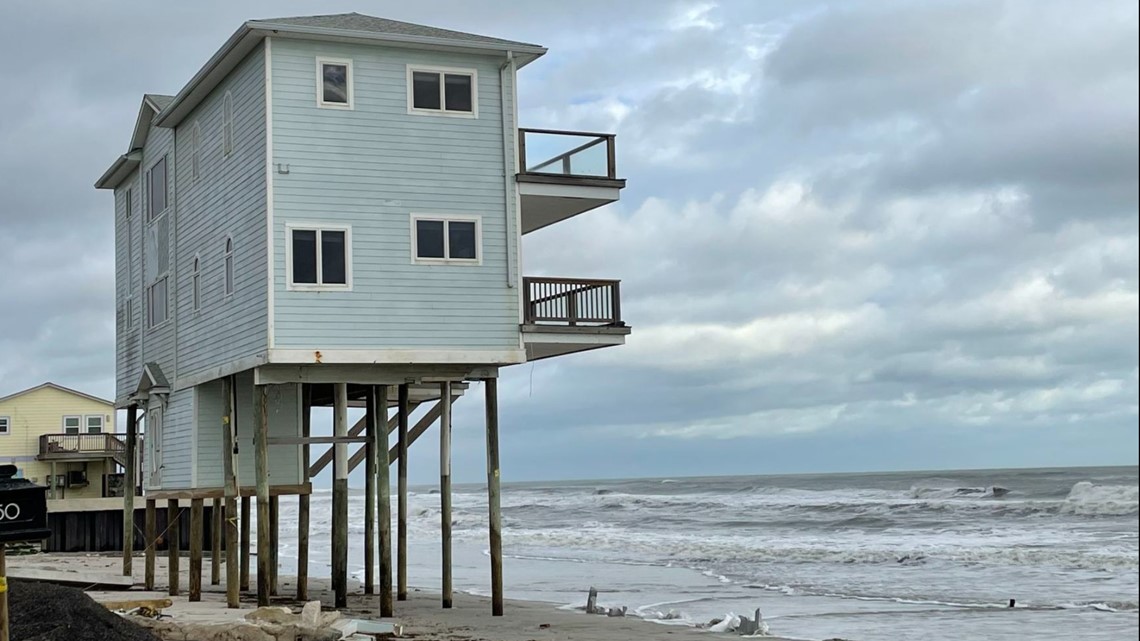 Don't sneeze | Drone video of Vilano Beach blue house after Nicole 😯
Drone video shows widespread damage Nicole left at Vilano Beach 😥
Join the conversation