VILANO BEACH, Fla. — The famous "Blue House" in Vilano Beach withstood Hurricanes Matthew, Irma, Ian and Nicole. Now, it can be yours for a pretty penny.
"This is your chance to own the famous Vilano Beach Blue House," reads an ad on Zillow. "Constructed by Ruggeri Construction, this home is built to withstand mother nature, and it has been doing just that. "
The home, located at 3560 Coastal Highway in Saint Augustine, is a 2,000 sq. ft. two bedroom and four bathroom residence.
It's being listed by James Brown of St Augustine Realty for $1.19 million.
"A second home to the owners, this home was lovingly cared for," reads the listing. "Anderson impact resistant double pane glass windows throughout, beautiful wood floors on the top floor, granite countertops, there's a new gas fireplace and new jacuzzi tub."
However, code enforcement officials for the county say the integrity of the house has been an ongoing issue for years.
Last month, St. Johns County officials gave the owner of the famed Vilano Beach blue house two options; repair the home and keep it up to code or demolish it.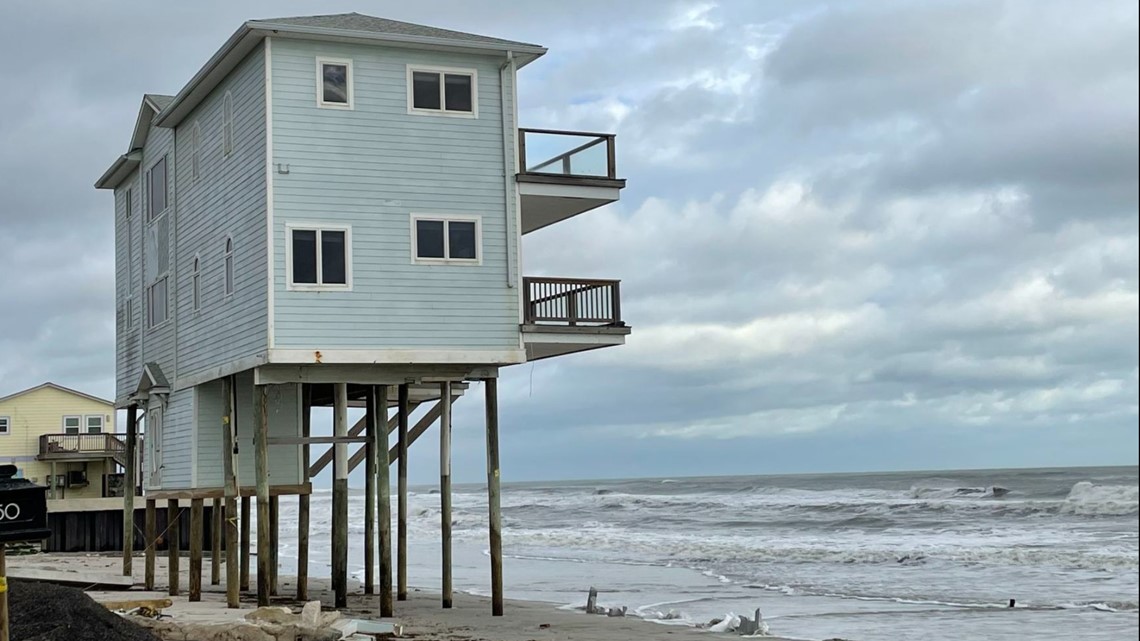 John Ruggeri, who built the home 21 years ago, previously told First Coast News the homeowner decided to make the necessary repairs.
Perhaps the cost of those repairs was enough to encourage the homeowner to reconsider. Some of the features, like the breakaway wall and the driveway, were washed away during the last storm.
"With an investment to protect the home from the storms, this would be an ideal vacation home and/or short-term rental," the Zillow listing reads.

Ruggeri says that he believes the home will stay up so long as the sand doesn't continue to erode.
"Your dream beach house is waiting," reads the Zillow ad.
Just good luck getting inside.
PHOTOS: