ALACHUA COUNTY, Fla. — *Pastor Don Johnson of The House of Prayer church in Jacksonville wants to clarify the Jacksonville church has no tie to the 1980s cult. The House of Prayer outside Micanopy, Florida, was independently run by Anna Young and has to ties to other churches around the country.
The matriarch of the former Alachua County cult, "The House of Prayer," was convicted Wednesday of killing two children decades ago.
Anna Young, 79, pleaded no contest to murdering toddler Emon Harper and no contest to the charge of manslaughter in the death of toddler Katonya Jackson in the 1980s.
An investigation into the murder of Emon Harper began after Young's daughter, Joy Fluker, called the Alachua County Sheriff's Office in 2016 to turn her mother in for the crimes she committed.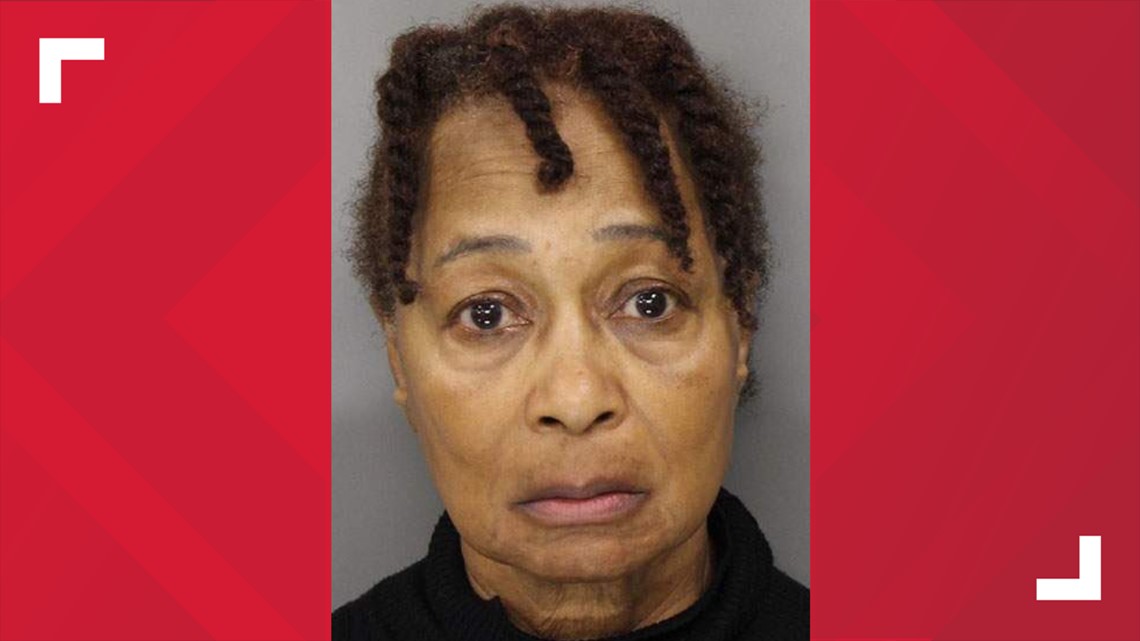 Fluker said her mother began to overstep her role as a grandmother by criticizing her parenting.
"I blurted out, 'How are you going to tell me how to raise my kids when you killed two children?'" Fluker said. "Then I saw her have a look I haven't seen in years, since we were at the House of Prayer."
That argument in 2016 is what Fluker said led her to calling the ACSO.
"The way this case began was back in 2016 with a phone call from Anna's daughter Joy," said Alachua County Sheriff's Office spokesman Art Forgey. "It's so unbelievable you wonder if it's true or not."
As detectives began investigating Fluker's claims, they said it all began to unravel.
More witnesses came forward to form a narrative that spanned well beyond Emon's death.
House of Prayer
It all started when the House of Prayer for All People, led by Young, opened its doors in the 1980s.
"The House of Prayer started out, supposed to be a safe haven for people who had committed wrongdoings and to change their lives around," Fluker said.
The House of Prayer was a place for second chances, financial security and even salvation.
Nearly two dozen members joined 'Mother Anna" over the next decade, including children attending her religious boarding school.
Fluker said new members trickling in would adore "Mother Anna."
"As people started idolizing her," Fluker recalled, "they started looking at her as the voice of God."
Fluker said that power that Young possessed became corrupted. She said Young would punish victims as she saw fit for their sins.
"I remember mom speaking in tongues, being filled with the Holy Ghost as he was being whipped," Joy remembered about the punishment of a young boy at the compound.
"She had her own way of believing in the Bible and Jesus' teachings, and she took that and put her spin on it," Forgey said.
In Young's dark interpretation of the Pentecostal faith, Fluker said her mother would torture and abuse members for their sins of by starving, caging and whipping them with extension cords.
"They were willing to take beatings and whippings and starvation and be locked in boxes and eat cow manure because they loved God so much and wanted to be pure and holy," Fluker said.
Inside the House of Prayer
Katonya Jackson
Former members recall a 2-year-old child named Katonya Jackson, whom Young believed was possessed.
Fluker recalled the torture the child endured.
"Everyone was chanting, 'The blood of Jesus! The blood of Jesus! The blood of Jesus!' And [Young] was in the middle of a circle," Joy recalled.
Katonya's brother John Neal told investigators Young forced the toddler to run in circles and beat her if she stopped.
Soon after, Neal said, the child began having seizures
"I remember hearing her screaming in the next room over getting a spanking, and it was intense," Fluker said. "And then all of a sudden, the crying stopped. And then all of a sudden everyone rushed in, and I thought she was dead because they rushed her out and I just saw her limp body."
Katonya's death certificate shows she died from a seizure disorder at Shands Hospital in Gainesville.
Investigators say Young was at the hospital with the girl when she died, and later buried her in an unmarked grave.
After consistent witness testimony, Young has been charged with manslaughter.
1985- John Neal
A skin infection that landed 8-year-old John Neal in the hospital finally prompted a child abuse investigation. The same doctor who treated his sister Katonya noticed scars all over his body, and part of his ear missing.
The ACSO pointed out there are many hidden compartments under the house and in walls on the property.
"This house, it was designed to conceal," Forgey said.
"The hidden compartment on the farm," Fluker explained. "Those were areas built to hide John Neal."
Forgey said child abuse allegations led investigators to the house.
"When they went in, they would see a very clean house," Forgey said. "Very orderly, very organized."
What they did not see was John Neal.
"Once again, there were no charges there, so it flew under the radar," Forgey said.
1985- Marcos Cruz
In an interview with detectives, former member Sabrina Hamburg describes moving to the House of Prayer property in 1983 with her son Marco Cruz. She said Marco was 1-2 years old at the time.
In the interview, Hamburg said "on the surface it seemed fine."
She described the property as clean, friendly and people were "on the level."
Soon after moving onto the property, Hamburg said Anna Young separated her from her son Marcos.
Survivors of the cult said this is not uncommon. Children were often separated from parents as "Mother Anna" was in charge of the children and disciplining them.
Hamburg recalled to investigators seeing her son beaten, starved, punished and placed in a small closet for days without food or water.
Hamburg told investigators Young decided she would marry another member of the cult, Thomas Pough, known as "Brother Thomas."
Hamburg said her son was half Puerto Rican, therefore Young didn't believe Marcos appeared to be the biological son of she and Pough's as they were both African American.
Hamburg told investigators Young ordered her to go to Puerto Rico and abandon the Marcos on the street when he was about 4 years old.
Hamburg said she did as Young said and left him outside a Catholic Church on a bench. It was the last time she saw her son.
To this day, Marcos hasn't been found, but Forgey said Hamburg has not given up on searching for the boy, who would now be about 40 years old.
1986 - Emon Harper aka "Moses"
"It was such joy," Fluker said. "The thought that a baby was going to the property."
In 1986, Emon Harper, the child of a teen mother in Chicago, came to the property.
Young renamed the boy Moses.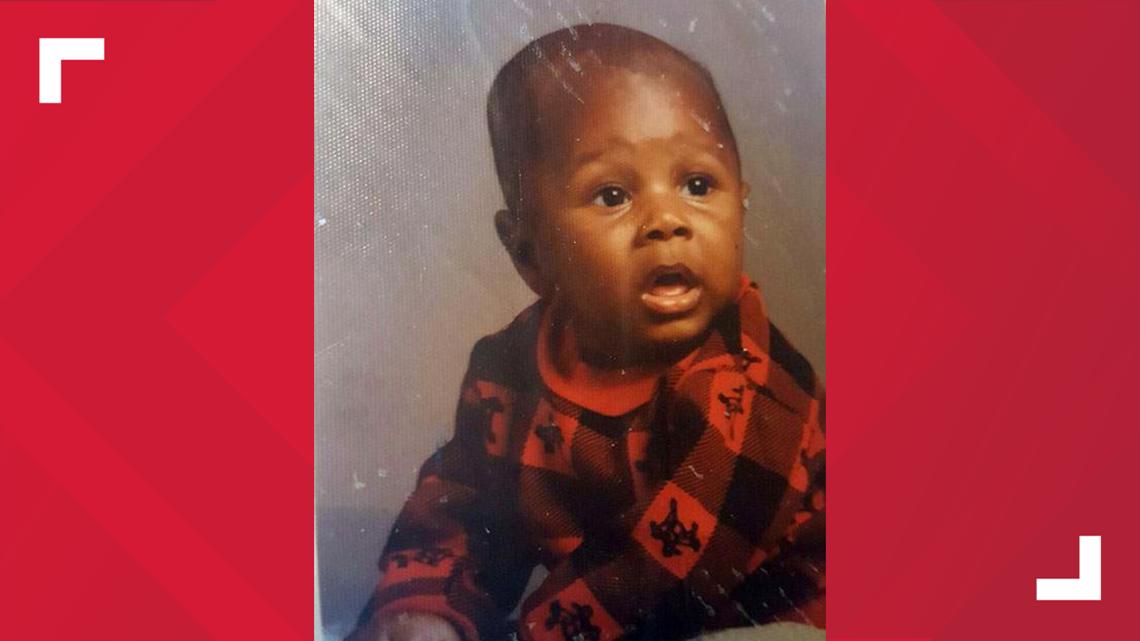 "I remember my mom [saying], 'We got him! We got brother Moses!'" Fluker recalled.
Fluker said initially, Young thought he would be the boy she and her husband Jonah Young never had.
"After my dad died, I just remember my mom changing towards him," Fluker said.
Witnesses would later tell investigators Young starved the child, beat him and locked him in closets. One former member said she thought the boy's thumb would fall off.
"His lips were so crusted over. The crust touched my finger when I was giving him the water," Joy painfully remembered. "Sometimes still when I think about it, I can still feel it. And I can still smell him."
Soon after, according to investigators, the former member found the toddler dead in a laundry basket in a closet.
"Anna ordered that that child be taken outside to an area where they did the burning," Forgey explained. "The child was taken out and burned, according to witnesses."
1973 - Catherine Davidson
Even before the House of Prayer, Young's abuse had led to the death of another child, according to Fluker.
"I said the last time I had seen [Moses], he was in a closet," Fluker said. "She said, 'Oh no, not again.' I said, 'What do you mean not again?' She said, 'You know, that's how your sister died.'"
Before the House of Prayer, Young proved to be a strict disciplinarian, but not religious.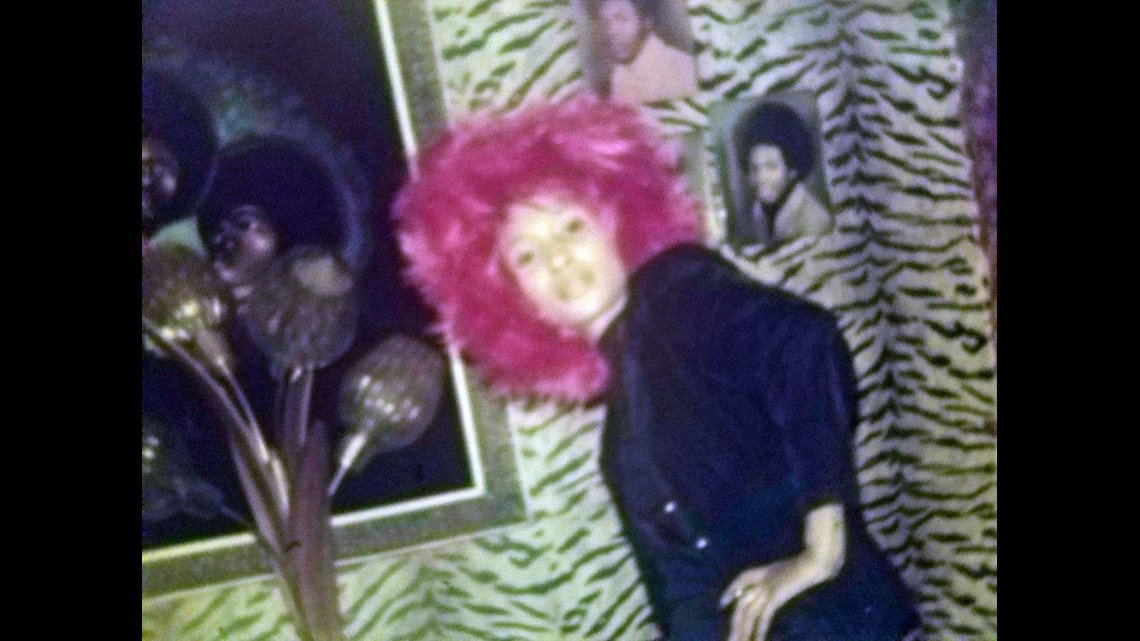 Fluker said her half-sister recalled Young beating the child, and locking her in a closet where she died.
Young reported 6-year-old Catherine Davidson missing in 1973 at Lake Michigan. Catherine was never found.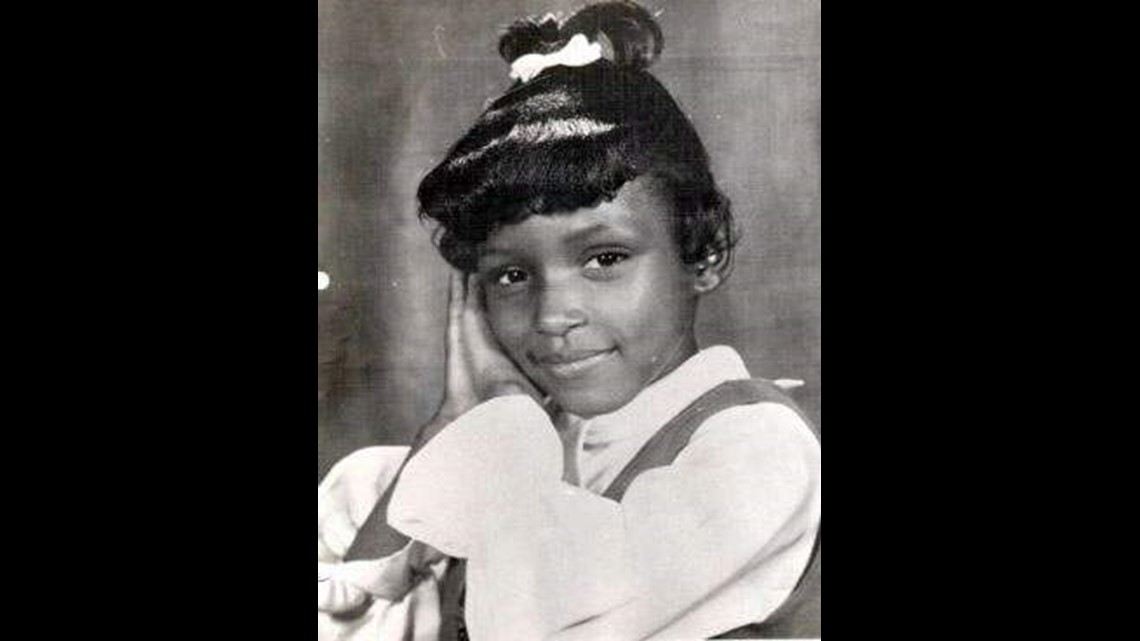 Joy believes this is what triggered her mother's extreme faith.
"She felt like she was paying penance for my sister Cathy's death," Fluker said. "They started up to help people. People who had done terrible things and give their life to God, and dress in holy attire and create a world of purity."
Elder Adam
O.D. Pough, who would later be known as Elder Adam, was one of the first members of the House of Prayer in the early 1980s.
Fluker said although she did not know if Pough was legally married to a woman at the House of Prayer, the two were married in the eyes of Young.
At one point, Young ordered the couple not to have sex.
"She said he had a lust demon in him, Fluker said. "At the time I didn't understand."
Fluker said she didn't understand how a man could have a "lust demon" if he was married to the woman.
Fluker said everyone at the compound felt compelled to admit anything to Young, including when the two had sex even though Young told them not to.
"She ordered his castration," Fluker said.
Relatives told investigators Pough iced his penis and cut it off himself.
Pough's daughter Sharon told investigators the deed referenced Young using scripture that "if your hand offend you, cut it off. If your eye, pluck it out. In this case, Young used the same logic.
Members recall the infection the man received was terrible and he almost died.
1992 - Nikki Nickelson
Anna Young's church collapsed in 1992 after the case of 12-year-old Nikki Nickelson
"She received a chemical bath. She had chemical burnings on her legs," Forgey said.
Police reports say Nikki was held down in metal tub filled with chemicals and scalding water.
"It took these ways to exonerate the devil from people," Forgey said.
Reports said Young was punishing the girl for improper hygiene.
A police report said a male member of the cult held Nikki down in the water while Young scrubbed her. The report said Nikki was allowed out of the tub when another member of the cult in the bathroom pointed out skin was coming off of her foot.
Nikki suffered second degree burns and had to learn how to walk again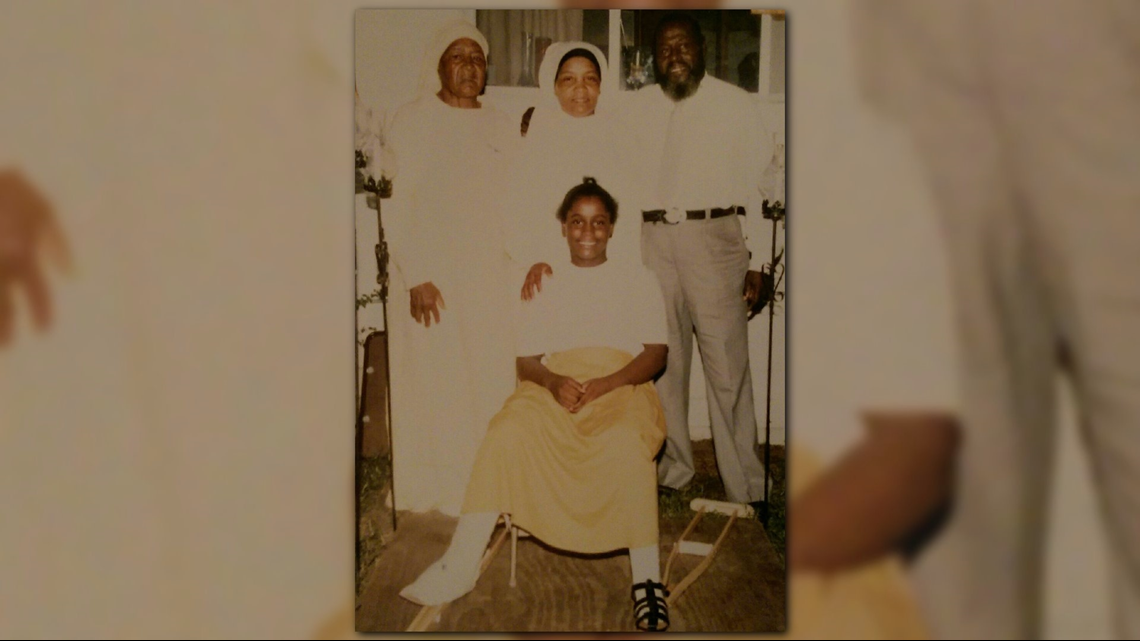 On the run
Charged with child abuse, Young fled with Fluker and remained on the run for nearly a decade.
Recognized from the FBI's most wanted list, Young was turned in in 2001.
"She was located living in an attic with relatives in Chicago," Forgey said. "She was extradited back down here and ended up serving time."
Young served 192 days in jail, but it would be another 16 years before she was back in police custody.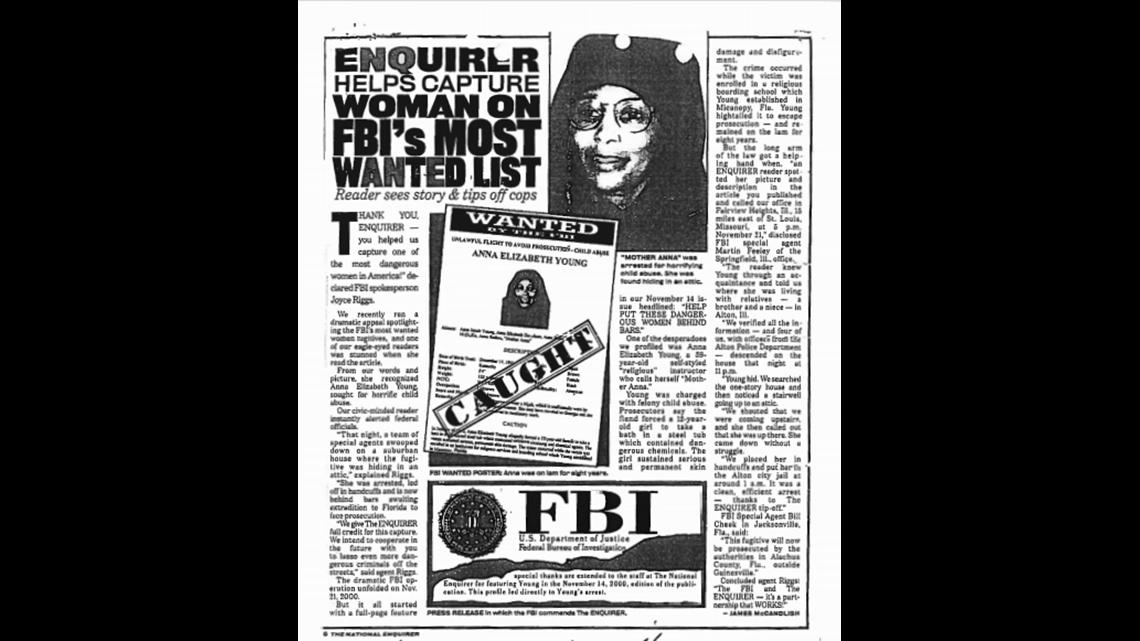 Giving a voice to the voiceless
"If it wasn't for Joy, her daughter, calling and having these memories and telling us about it, this would have gone unnoticed, unpunished," Forgey said.
Young was convicted with murdering Emon Harper, aka "Moses" with a sentence of 30 years.
Emon's investigation sparked a second charge of killing Katonya. Young was convicted of manslaughter in this case with a sentence of 15 years.
Michigan State Police have reopened the cold case disappearance of 6-year-old Catherine.
"It took a lot of courage from a lot of different people to come forward, bring this to light," Forgey said.
Thanks to these survivors, for the first time in more than three decades, Emon, Katonya and Catherine have a voice.
"What I'm not going to do is lie about the lives that were lost during all of this," Fluker said. "The journey. Because I feel like if I live with those, I'm just as guilty."