Since the release of the Nintendo Switch last year, one of the most buzzed about topics online has been how the new portable video game console will approach a Pokémon game.
Well, gamers … the answer has been revealed.
Nintendo and The Pokémon Company unveiled the trailer for "Pokémon: Let's Go," which will be available Nov. 16, 2018 and give players a new introduction to the Kanto Region of the Pokémon world.
The game comes with two options: Pikachu or Eevee.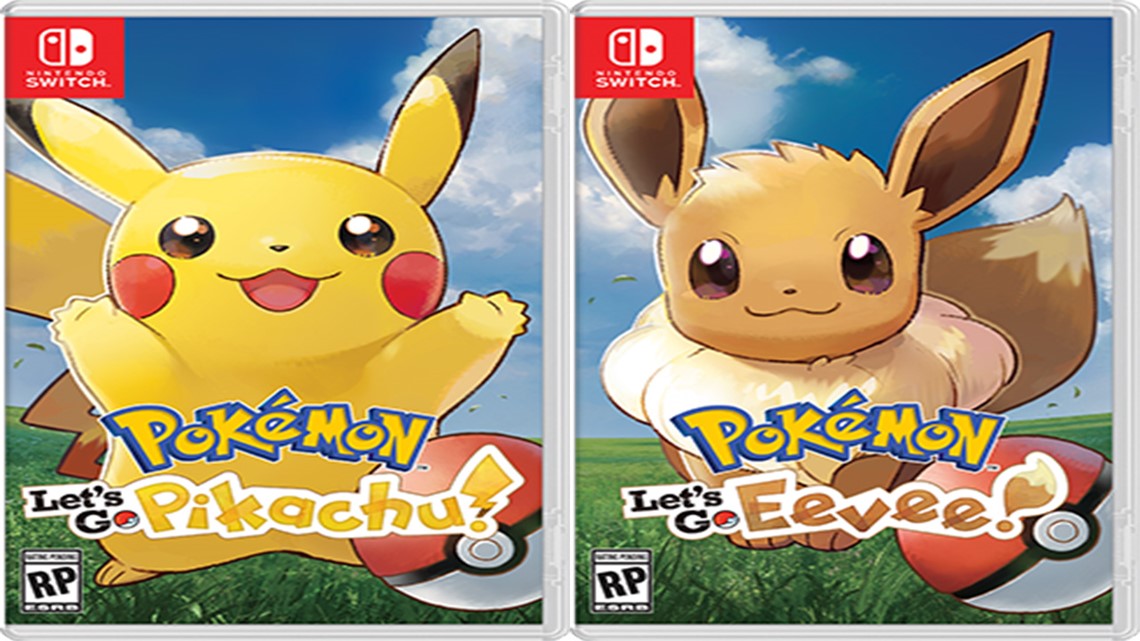 Based on which one you get, you'll have either electrical mouse Pikachu or fluffy Eevee follow your in-game character through the world, similar to how Pikachu functioned in "Pokémon Yellow."
The new game features an updated graphics presentation that looks pretty clean and enjoyable to look at based on the first impression.
You'll be able to play the game using just one Joy-Con controller and switch between both docked and portable play with the Switch console. Motion controls can be used to "throw" Poké Balls at monsters and add them to your collection.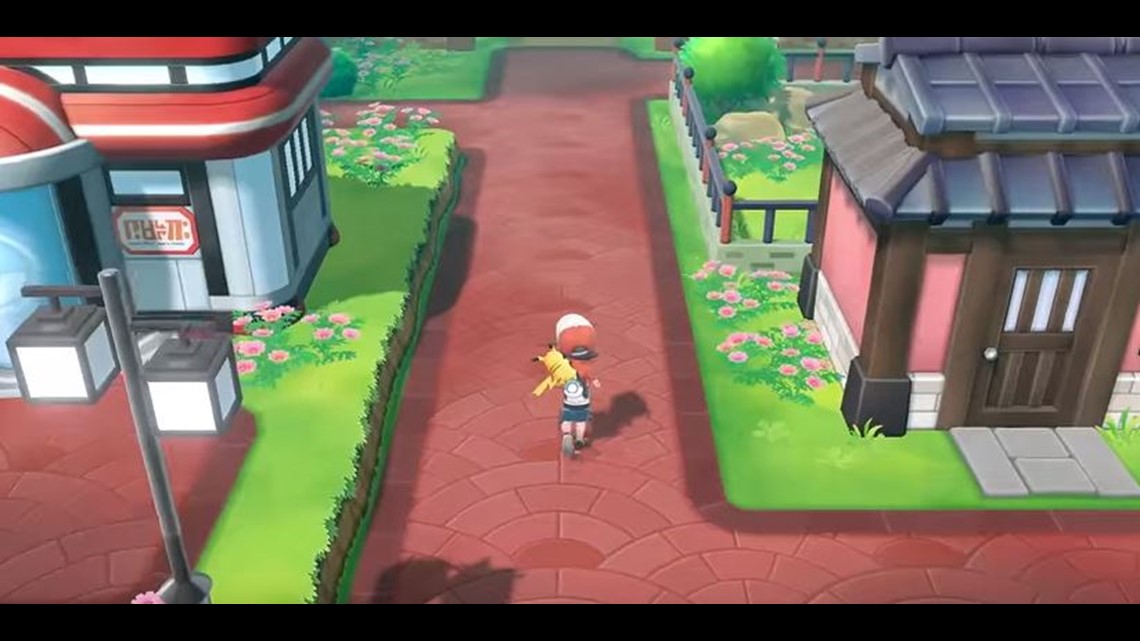 Another neat feature is that you will be able to play co-op with a friend on the same Switch console, with Player Two taking the other Joy-Con controller. The trailer also appears to show players sharing Pokémon captures, but we'll see if that's confirmed down the road. If you've ever wanted to team up against a Pokémon trainer with a buddy, you'll be able to do so in this game.
The biggest deal about this new game is that you will be able to import any Pokémon that you caught in "Pokémon Go" into the new Switch game and use them in your adventures and battles with other Pokémon trainers.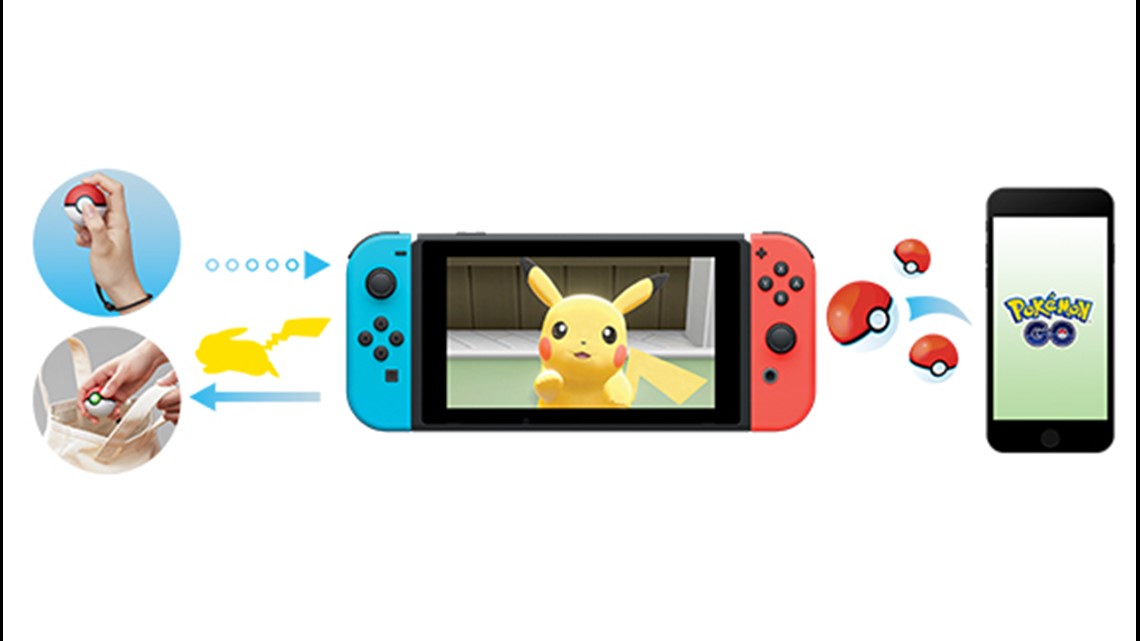 "Pokémon Go" launched in July 2016 to a rabid fanbase, allowing users to view Pokémon through the cameras on their smartphones and catch them and use them in battles with other users. The game had technical problems and received praise for the concept, but its popularity dwindled despite millions of users still playing it.
This new feature is going to completely reinvigorate the mobile app and provide more reason to use it again in your everyday walks through reality.
Aside from new features, there appears to be another reason to nab this game: Nostalgia.
From the trailer, you'll see that you'll not only be able to choose your gender, but the male option looks to be Ash from the original "Red," "Blue" and "Yellow" games, as well as the anime show. EVEN PROFESSOR OAK IS BACK!
Along with new in-game features, the trailer showcased a new gadget called Poké Ball Plus, which can be used in place of a Joy-Con controller to play the game. The device has motion controls, lights up with a variety of colors, vibrates and plays sounds. When you catch a Pokemon, you'll be able to "feel" it moving around inside the ball. You can also take a Pokémon for a stroll with you in your daily life.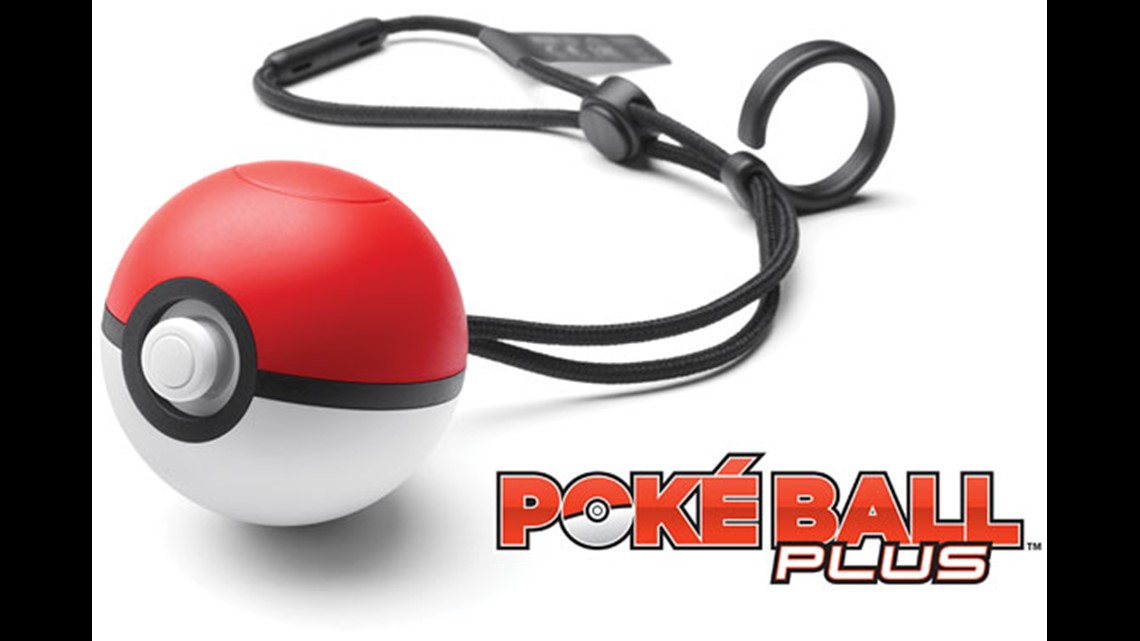 The Poké Ball Plus appears to be sold separately from the game.
As someone who grew up playing the original Pokémon games on my Gameboy Color back in the '90s, I'm super excited to see what else this new game has to offer. For more details on the game, click here.