JACKSONVILLE, Fla. — Nearing 100 years old, its place in downtown Jacksonville has become iconic. It's hosted icons like Elvis Presley.
Now the Florida Theatre is getting a facelift.
On April 8, 1927, the Florida Theatre opened its doors in downtown Jacksonville. It's a staple in downtown because of its ability to adapt.
Its newest adaptation is pulling people away from their screens and showing what luxury can feel like at the theater.
"A little touching up here and there," said project superintendent John Richards.
"From what it was then to what it is now is a magnificent change," Richards said.
He says the details are all that's left to finish in the Remedy Lounge, a 3,000 square foot members only space on the second floor of the Florida Theatre. It's been in the works since June.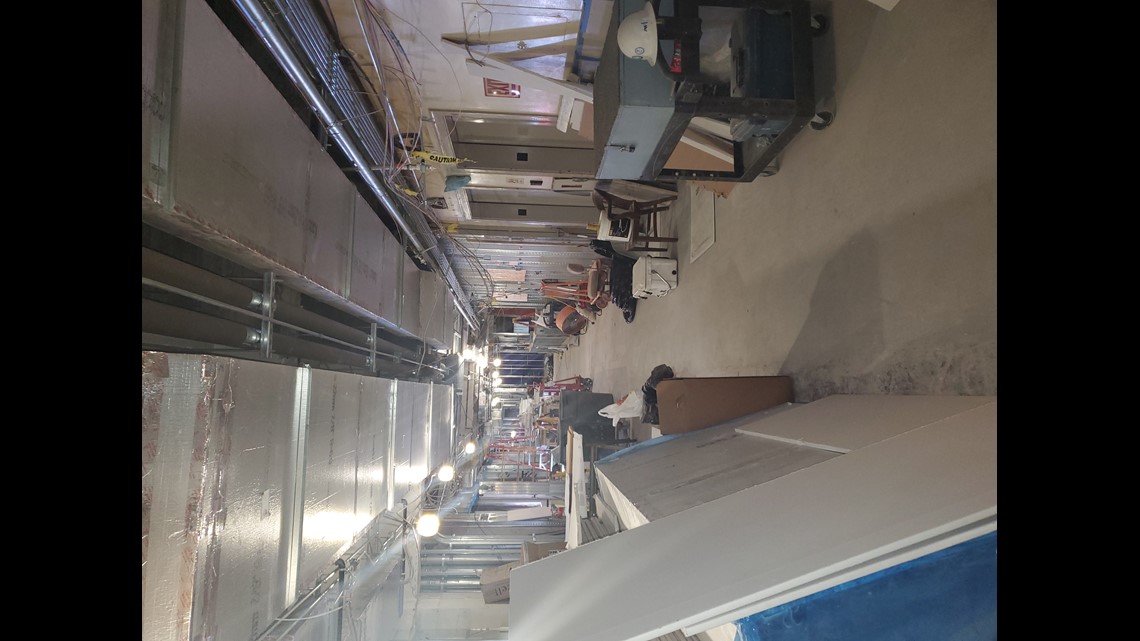 "Florida Theatre was built in 1926,1927 as a movie theater so it was not designed to use it the way we use it today," said President of the theater Numa Saisselin.
Saisselin says architects designed a way to connect the adjacent office building to the theater to create this space, which is just the start of their 2023 transformation.
"July 1 through October 27, we are going to be closed for 4 months," he explained. "We are going to repair all the flaking decorative plaster in the auditorium. We are going to repaint the entire interior. We are going to gut and make all of the bathrooms beautiful. We are going to replace the HVAC system, move the theater's electrical vault from the first floor to the third floor so it won't be a flood risk anymore. That will clear the way for another round of renovations in the ground floor lobby."
The 14 million dollars in improvements will bring the theater one year closer to celebrating a centennial in Jacksonville.
The lounge will be complete and officially open on Friday, January 20th. You must be a member to use the space.
Members are people who donate $250 or more to the theater yearly. Find out more details on how to become a member here.