JACKSONVILLE, Fla. — Doing some early Christmas shopping? Get your lerped ones something they will cherish forever.
Oops. We mean loved ones.
'Jacksonville Lerp Statue' socks are $14 and come in three sixes, including a youth option. The teal socks feature the structure along with the words 'lerp', 'derp' and 'lex'.
Jacksonville Mayor Lenny Curry apparently posted a photo of the socks featuring the statue, and it's varied interpretations, along with a pair of socks with his face on them.
"@RockEmSocks look what arrived at my office today. Can't wait to rock the socks. #ILoveJax," wrote Curry on Twitter.
Last week, Jacksonville city leaders announced that Dallas, Texas-based designer Perkins & Will submitted the winning design for Riverfront Park, which includes plans for the structure.
Soon after renderings of the structure design were released, many began questioning the look on social media. The planned 151-foot tall stainless steel structure will say "Jax," but many are saying that's not what it looks like.
Most of the comments were people saying they're confused about what the lettering on the designs spells, with some saying it looks more like 'love', 'lerp' or 'lex'.
Barstool Sports even chimed in with an article over the weekend: "The City Of Jacksonville Is Spending $18 Million On A 150ft Tall Derp Statue".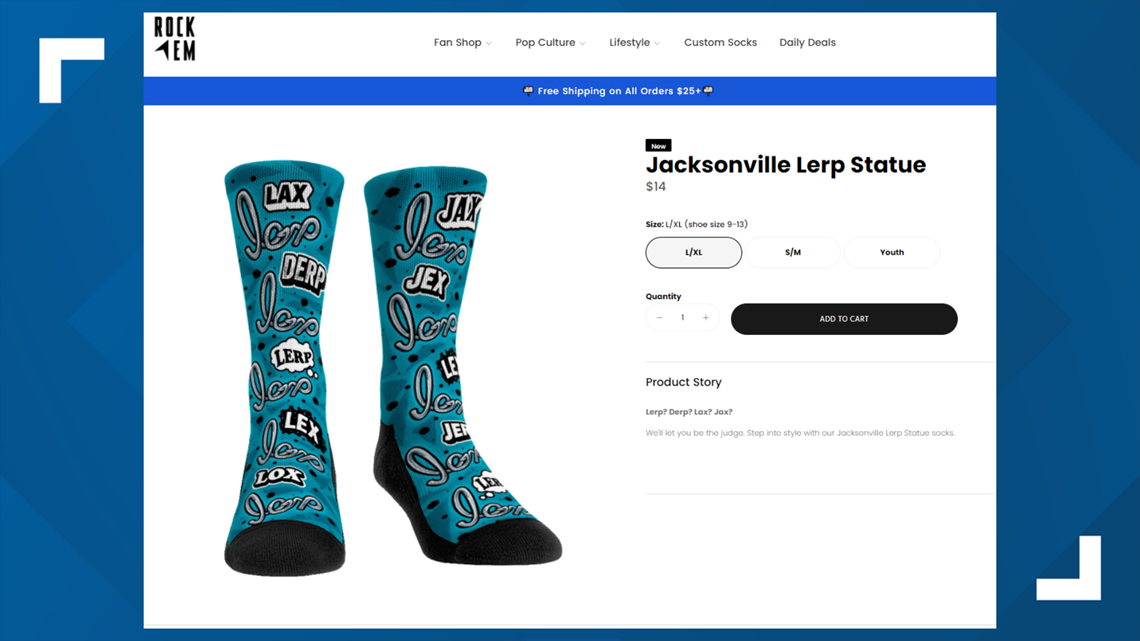 On Monday, Jacksonville's city spokesperson released the following statement:
"There is a detailed process through the Downtown Investment Authority for a project of this magnitude. While at this time, neither the Mayor or City Council have had the opportunity to fully examine the winning design, once that does occur there will be an opportunity for input and the public's views will be taken into consideration prior to finalizing plans and beginning construction."