County officials told residents it was 'for their safety' that no one - not a single person - would be allowed back into the county until Thursday at 8 a.m.
Back on September 11, the day after the storm hit in force, county officials announced 'reentry [is not] allowed until further notice.' Their post on Facebook went live at 6:11 p.m. and just three hours later a resident who left the county to get food at Jesup was blocked from returning home.
Just a simple trip out to eat after a terrible storm turned into a nightmare for Kevin, who said he even had power when crews blocked him from going back home.
"So we left to eat, then the guys blocking 341 off wouldn't let us back in," he wrote. "We live off of 99 and power was back and no major issues on the roadways."
That wasn't the end of his woes. He said he got back in by using another road before they could block it, but believed, despite county officials asking people to stay put, that he could drive around inside the county.
He got on Interstate 95 inside the county - and couldn't get home.
His story is just one of many strange tales from Glynn County residents.
"Let residents and business owners have access to their property," wrote one.
"[EMA leadership has] not been looking out for people," said another.
Melissa wrote an impassioned plea that went unnoticed by another running Glynn County EMA's Facebook page. In fact, whoever runs the page has been ignoring the myriad of comments they've been getting since the storm asking for updates and any kind of help.
MORE INFO | Glynn Co. residents allowed back Thursday at 8 a.m.
Residents are getting nothing. Some said they were worried about looting, some just want to access the damage. They're being forced to stay in hotels and motels and shack up with friends days longer than anyone except Keys residents since the storm.
"Glynn County and the Florida Keys are the only people who can't go home," Gary wrote. "This is ridiculous."
While plenty of residents are thanking emergency managers for the work they've done - and they've been working incredibly long hours since before the storm struck - the ire and frustration is building.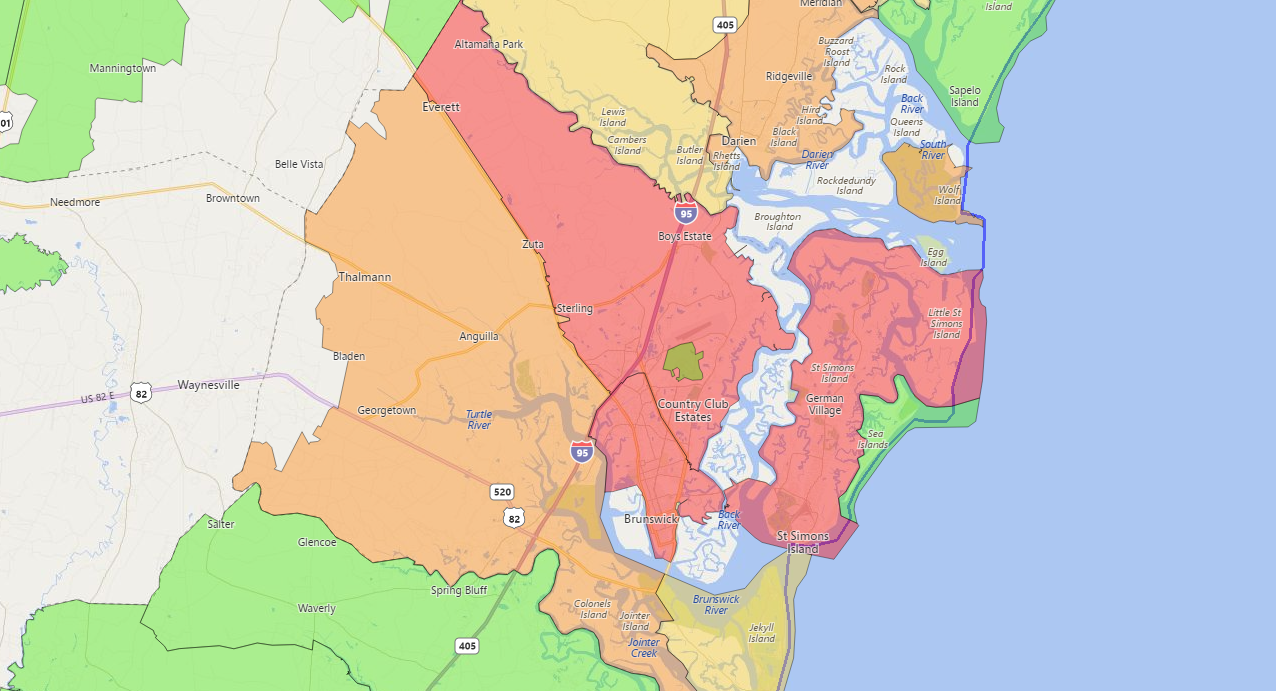 "What is sad is the next time people really do need to evacuate - they won't now!" wrote Shanna Evors. "They will be in danger and more casualties will occur because they will be too afraid to leave because you won't let us come home."
Alec Eaton, an Emergency Management Specialist in the county, said that safety is the priority of all officials working emergency management. Another update is expected within the next two hours that will further explain the logic for the closure of the county and what dangers returning residents may face.
Eaton said emergency managers want to keep citizens update and take each storm that threatens residents on their own.
First Coast News has not been able to survey the damage - we've also been blocked from entering the county. Photos released by the City of Brunswick Police Department show widespread flooding in the city.
The county police department has already caught looters trying to make the most of a tragic situation; they'll be facing burglary related charges.
When residents are finally let back in, it will be important for them to be patient; life doesn't return to normal overnight. It will take some time to get power back on; not all flood waters have receded.
Continued patience will go a long way - no one has acted out of malice (besides the attempted looters) in Glynn County, from the law enforcement blocking roads to the emergency managers that decide when people come back in. They're just trying to keep people safe.