JACKSONVILLE, Fla. - The updated drought monitor now includes portions of Jacksonville, including northern Duval County with a rainfall deficit of 3 inches to 6 inches across much of the area.
In southeast Georgia, the drought has been upgraded to extreme with rain deficits over 10 inches dating back to the beginning of 2016. This means our wildfire risk remains high and may grow worse before improving.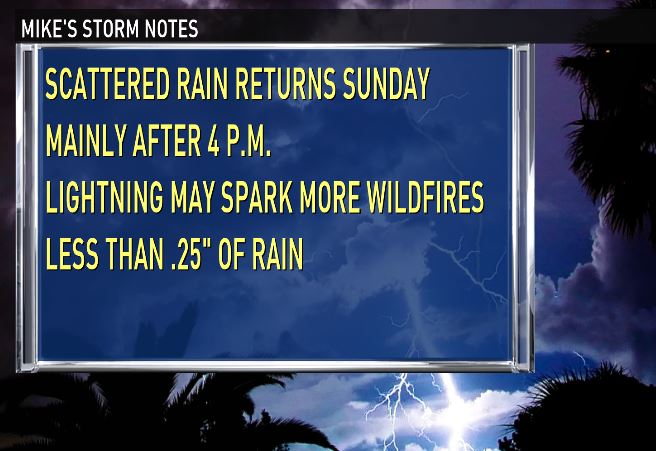 No significant or widespread rain is in the forecast. We do have scattered showers and storms expected late Sunday into Monday, but it's not expected to be heavy enough to make a dent in the drought. Please remember that fire bans continue in much of our viewing area.
The La Niña pattern that produced this prolonged dry period is now giving way to a developing El Niño, but the upper atmosphere will likely not change much through at least late May. By early June, we may start to see our rainfall back closer to normal depending on how quickly the El Niño pattern takes hold.