JACKSONVILLE, Fla. - The Jaguars added a trio of new players in the second wave of free agency.
The team signed linebacker Audie Cole, offensive guard Larry Watford and defensive tackle Stefan Charles on Saturday.
Cole, 27, spent the last five seasons as a depth linebacker for the Minnesota Vikings. He has appeared in 57 games (seven starts) in his career.
The 6-foot-4, 238-pound linebacker had six tackles on special teams last season for the Vikings. Cole played mostly on special teams, only receiving 35 snaps on defense last season.
Cole played college football at North Carolina State and was a seventh round pick in 2012.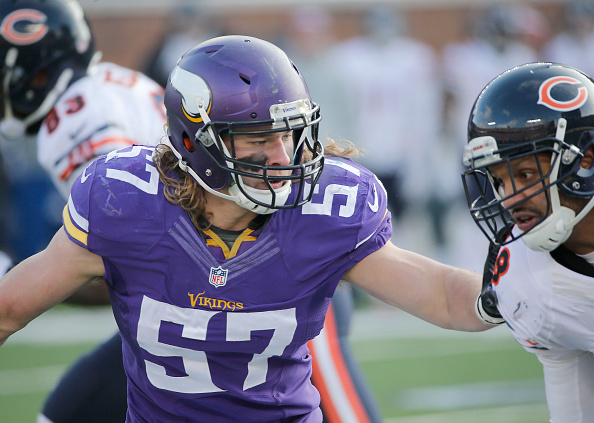 DOWNLOAD THE FREE FIRST COAST FOOTBALL APP FOR MORE JAGUARS NEWS
Watford, 26, is the second former Arizona Cardinals player to sign with the Jaguars this week. Defensive end Calais Campbell signed with the team on Friday.
The 6-foot-3, 300-pound lineman appeared in 33 games (12 starts) with the Cardinals over the last three seasons. He was a fourth round pick in 2013 and played college football at James Madison.
Watford started 10 games at guard and tackle for the Cardinals this past season. Watford has mostly played right guard and right tackle throughout his career. He will likely battle with Patrick Omameh and Chris Reed for a starting guard spot in training camp.
Coaches in Arizona referred to Watford as the "Swiss Army Knife" of the offensive line, due to his ability to play all five positions.
Charles, 28, has ties to head coach Doug Marrone. The 6-foot-5, 320-pound lineman played for Marrone in Buffalo for two seasons.
Charles played for the Detroit Lions last season, appearing in 12 games and producing 12 tackles.
Charles is from Oshawa, Ontario, Canada and played college football at Regina. He was an undrafted free agent signing of the Tennessee Titans in 2013.
Former starting right tackle Austin Pasztor was the last Canadian-born player to play for the Jaguars. He was waived in 2015. Charles was a second round pick in the 2013 Canadian Football League Draft.
Follow Mike Kaye on Twitter at @Mike_E_Kaye.