JACKSONVILLE, Fla. -- Jaguars' offensive tackle Branden Albert has donated more than $7,000 for the upstate New York couple who left their three kids on a mall bench at Eastview Mall while they worked their shifts.
The three children, 8, 6 and 1-month-old, were left on a bench Saturday at Eastview Mall in Victor, N.Y., according to the Ontario County (N.Y.) Sheriff's Office.
Jean Seide, 39, and Bilaine Seint-Just, 36, of Rochester, N.Y., were each charged with three counts of endangering the welfare of a child, a misdemeanor charge. Police were unsure if this was a one-time occurrence or part of a weekly routine.
According to police, the couple performs custodial duties through a private contractor that serves Eastview Mall.
Following the incident, many people on social media came together to help raise money for the couple, rather than criticizing them. Many wondered if the couple had any other alternatives.
Tad Dickman Public Relations Manager for the Jaguars told First Coast News that the incident happened in Albert's hometown and that this was a way to give back to his community.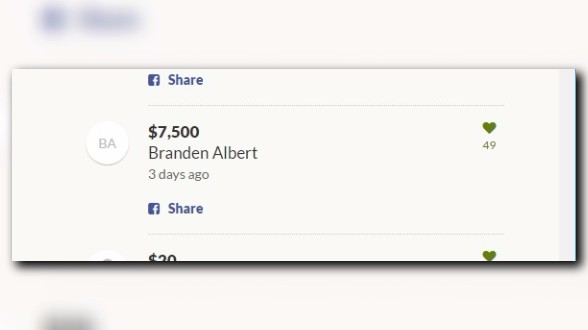 According to Dickman, Albert hopes this is just one of many opportunities to give back.
As of Monday, the GoFundMe campaign has raised $18,103 of their 10K goal.
Click here to learn more about Branden Albert.