VERIFY - If you have a question, we'll find the answer.
Here at First Coast News, we are dedicated to making sure what you have heard is true, accurate and verified.
The Question
President Trump tweeted this Tweet in response to "tax" marches that took place all over the Unites States on Saturday, asking him to provide his tax returns:
Someone should look into who paid for the small organized rallies yesterday. The election is over!

— Donald J. Trump (@realDonaldTrump) April 16, 2017
It got us wondering about our own local Tax March. Who paid for the permit for them to be in Hemming Park?
What We Found
The permits were paid for by one of the co-organizers of the event, John Aloszka out of pocket.
John Aloszka is a student at the University of North Florida and he is the current Communications Director of the Jacksonville Young Democrats.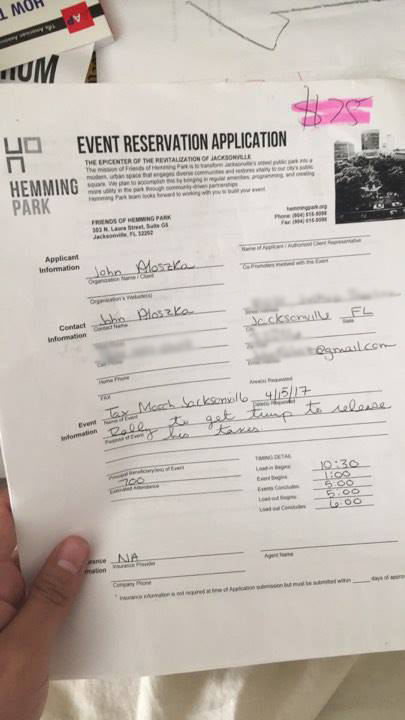 We obtained these documents by reaching out to Aloszka on Facebook. We found his profile on the public page for the Tax March event. Aloszka went on to tell First Coast News that beyond the cost of the permit, the only other thing the protestors had was a sound system, which is owned by the other co-organizer, Doreszell Cohen.