JACKSONVILLE, Fla.- Is it drought ... or just extremely dry?
Some folks are saying that our dry conditions are "the worst I've ever seen it!"
First Coast News decided to Verify those claims.
First Coast News consulted the U.S. Drought Monitor online, whose color-coded map indicates that much of the region is indeed "abnormally dry". But some areas, such as parts of Nassau, Glynn, and Camden Counties are experiencing severe drought conditions. Moderate drought even extends in northern Duval County.
So, although the answer varies depending on where you are, some areas are indeed in drought conditions. This map from the U.S. Drought Monitor shows where the drought lines are in Florida.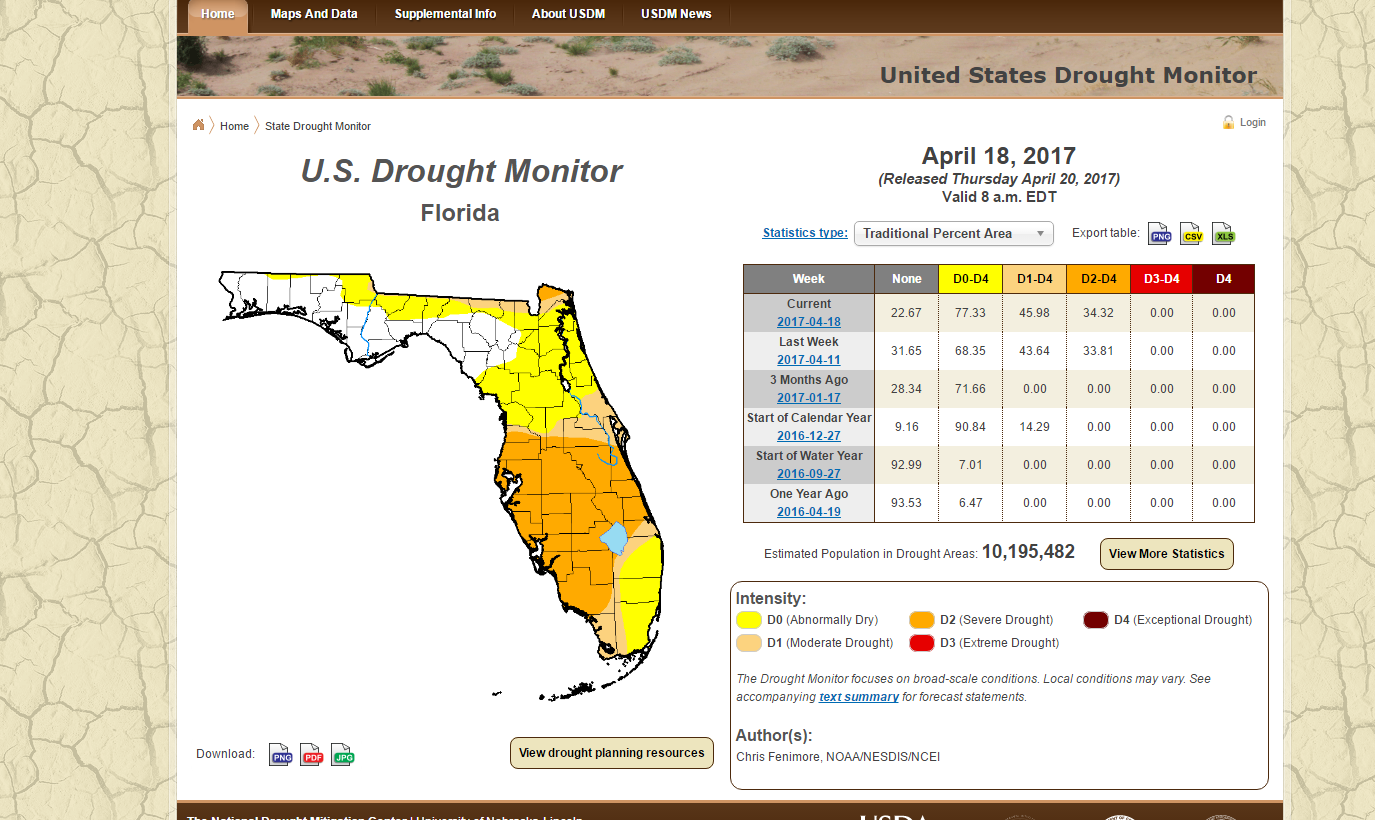 This also is subjective based on timeframe and location, but we used year-to-date figures from the National Climatic Data Center, which has been tracking for almost 150 years.
We looked back at the most recent fifteen years (including 2017) and found that this year's 7.21" is indeed very little rainfall through April 20. But we need only look back to 2012 for less, when only 3.61 inches had fallen by the same date.
The years 2010, 2007, 2006, and 2004 featured more rain, but not by much. So, this isn't the driest start to a year we've seen, even in pretty recent memory. Here are the amounts for those recent 'dry' years, all Jan. 1 to Apr. 20:
2017: 7.21"
2012: 3.61"
2010: 8.55"
2007: 7.96"
2006: 8.00"
2004: 8.01"
Finally, will it get worse before it gets better? Some say yes, but we went to the experts. Meteorologist Bryan Williams at the Florida Forest Service tells First Coast News conditions are indeed "extreme" and that they will worsen before improving.
Here is your updated drought monitor map showing our drought spreading into northern portions of Duval County. @FCN2go pic.twitter.com/yCc3LzFVoW

— Mike Prangley (@fcnmike) April 20, 2017
Kraig McLane, Technical Program Manager at the St. Johns River Water Management District, says his office expects even chances of normal or below-normal rainfall between now and summer.
Of course, we also consulted with First Coast News meteorologist Lauren Rautenkranz, who says our current pattern should persist for several weeks, with dry streaks and bouts of rain every week or so.