JACKSONVILLE, Fla. -- "I actually talk to my horse more than I do my friends at school."
Those are the exact words 12-year-old middle schooler. That's because Natalie Oliverio is not your typical middle schooler.
For hours on end, you can catch Oliverio at the Windemere Equestrian Center in Jacksonville honing in on her craft with her best friend, Sissy.
Oliverio, a self-proclaimed 'cowgirl,' competes with the best of them in the world of barrel racing. Barrel racing is a rodeo event in which a horse and rider attempt to complete a cloverleaf pattern around preset barrels in the fastest time.
"The goal is to go around your barrel and get the fastest time you need without knocking down anything," Oliverio said.
When asked why Oliverio loves riding, she says it all comes down to going fast. "I just love to go fast," she said. "I am so slow on my feet, so I do games because I can go super fast on my horse."
PHOTOS | Talented kids from the First Coast
Sissy, her horse, is also a big part of why she rides.
"I love her [Sissy] 3,000 times around the universe, seven hundred million times around the Milky Way and 80 hundred thousand times around the solar system. I love her because she protects me," she said.
Oliverio's father, First Sergeant Denis Oliverio, was in the Marine and was wounded in Iraq back in 2005. "We were in a firefight with some insurgents and took AK-47 fire through my arm -- a through and through," First Sergeant Oliverio said.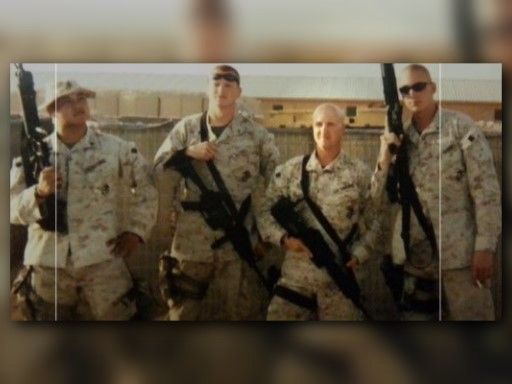 To pay homage to her father, Oliverio rides in Patriotic boots.
"He's very proud of me," Oliverio says about her father "I fell off one day at a show and my parents were crying because I handled it so well and they were so proud of me. My parents are just such great supporters."
First Sergeant Oliverio is one of the veterans painted by Former President George W Bush for his book "Portraits of Courage—a Tribute to military veterans he sent to war after September 11th
Oliverio has a couple awards under her belt already, she's placed top 5th last year at the Youth World Appalooose Championships and this year she placed top 10 in the nation for NBHA (National barrel horse association for her age group. Oliverio has also been invited to compete at the NBHA worlds in Perry, GA next month.