The Jacksonville metropolitan area has the ninth-highest rate of new diagnoses of HIV in the country, says Patrick Robinson, the lead investigator for AIDSVu, a project of Emory University's Rollins School of Public Health in partnership with Gilead Sciences, Inc.
AIDSVu this week released new interactive maps illustrating the impact of HIV across the United States.
One of the major findings of AIDSVu is that two thirds of new cases of HIV occur in occurred in 2½ percent of U.S. counties. Duval County is one of those counties.
Like Jacksonville, the five U.S. cities with the highest rates of new diagnoses — Miami, Jackson, Miss., New Orleans, Baton Rouge, La., and Atlanta — are all located in the South.
The South has about 37 percent of the country's population, but accounted for more than half of all new HIV diagnoses (52 percent) and deaths among persons diagnosed with HIV (49 percent).
One of the reasons Southern cities tend to have higher rates of HIV infection is that they tend to have higher percentages of African-Americans in their populations, Robinson said. African-Americans constitute 22 percent of Jacksonville's population but only 12 percent of the country's population.
"This is an epidemic that impacts people of color," Robinson said.
In the Jacksonville metropolitan area, which includes Duval, St. Johns, Clay, Baker and Nassau counties, 65 percent of people newly diagnosed with HIV between 2011 and 2015 were black, 6 percent were Hispanic/Latino, and 25 percent were white, AIDSVu reported.
The rate of black males living with an HIV diagnosis is 5.9 times that of white males and the rate of black females living with an HIV diagnosis is 15.1 times that of white females.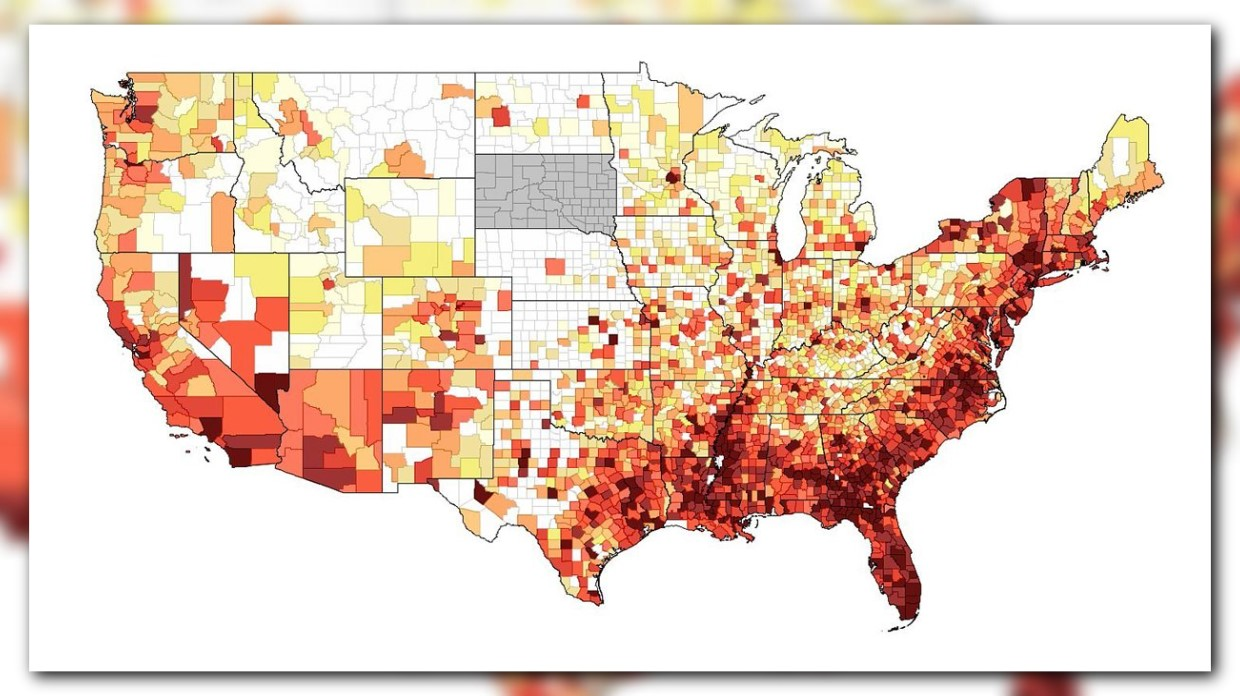 There were an estimated 309 diagnoses of HIV in the Jacksonville metro area in 2015, AIDSVu reported. That's up slightly from the new cases in 2014 but down significantly from the estimated 360 new cases in 2012. Florida had an estimated 4,849 new cases in 2015.One factor that could cause a spike in new HIV diagnoses going forward is the growing opioid epidemic, Robinson said.AIDSVu reported that in Scott County, Ind., a county that in past had reported new HIV infections in the single figures, opioid and injected drug abuse resulted in more than 150 people becoming infected with HIV from 2014 to 2015."That could lead to a new chapter in the HIV epidemic," Robinson said.It could also help explain the fact that while the number of new HIV diagnoses among all persons in the U.S. decreased by 18 percent between 2008 and 2015, new diagnoses among people aged 13 to 24 increased by 2 percent.The Centers for Disease Control now recommends that anyone aged 13 to 64 get tested for HIV on a regular basis."One in seven people living with HIV doesn't know it," Robinson said.Next Tuesday is National HIV Testing Day. People who want to get tested can find a site by going to AIDSVu.org/testing.Read the full Times-Union article here.