A motorcycle accident on I-95 near International Golf Parkway left one person dead and one air-lifted to a hospital.
According to a St. Johns County Fire Rescue spokesperson, Michael Lyons was found dead on the scene and another was transported to a local hospital via helicopter for minor injuries.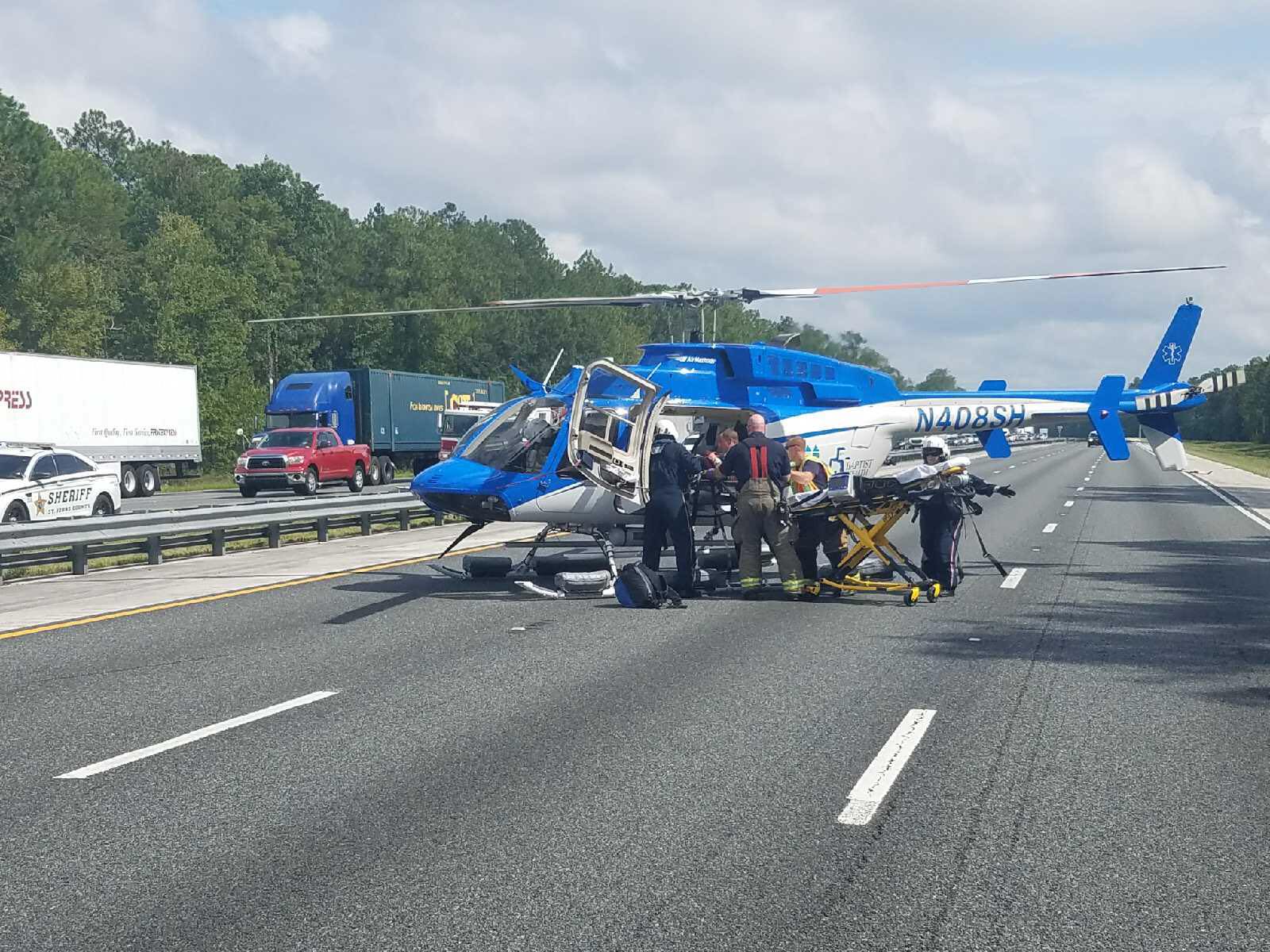 The crash happened just before 3:30 p.m.
This is an ongoing story, stay with First Coast News for updates.