JACKSONVILLE, Fla. -- Scott Rolnick, 52, has been charged with the murder of his 76-year-old mother, Mary Anne Rolnick.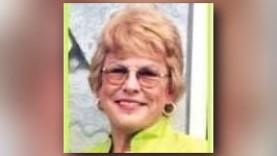 The Jacksonville Sheriff's Office held a press conference at 3 p.m. Wednesday to relay the timeline of events.
At around 5 p.m. on Monday, it was determined that Rolnick broke into his mother's home by breaking the back sliding glass door. He had previously lived with his mother but was kicked out some time ago for stealing from her, so he no longer had a key.
Sometime after he broke in, Rolnick stabbed his mother multiple times and strangled her and stole her Cadillac to get away. On Tuesday around 2 p.m. police were called to Mary Anne Rolnick's residence located in Sandalwood after her grandson had discovered her body.
Police said that when the grandson found her body, he immediately suspected his father was responsible for the gruesome act.
An advisory to be on the look out for Mary Anne's stolen 2016 Cadillac was issued and officers found the car and Rolnick in the 6600 block of Powers Avenue at a gas station. He was accompanied by 32-year-old Margaret Talbert.
At the time of his arrest, police said that Rolnick still had blood on his hands and clothes. He has been charged with murder and auto theft. At this time police do not believe that Talbert had anything to do with the murder and she has been charged with a drug charge.