ATLANTIC BEACH, Fla. - A Jacksonville vocalist's home suffered significant damage Thursday during storms that spawned a brief tornado touchdown at Huguenot Memorial Park Beach.
William Adams says he was at work on the Naval base when a large oak from his neighbor's yard crashed into the bedroom of his mobile home.
Adams, a tenor who has performed with the Jacksonville Symphony Orchestra and UNF choruses, did not have homeowners insurance. He says quotes for the coverage almost matched the payments for his home and he was never able to afford it. He recently paid off his home of 13 years, but the significant damage may prompt the city to condemn it.
"When I looked at [my home] all I could say is thank you, Lord," Adams says. "I could have been in that home or someone else could have been in the home."
Adams said he had been concerned about other trees near his home and paid last year to have a tree in his yard removed. He asked his neighbor about other trees near his home, but he says no action was taken.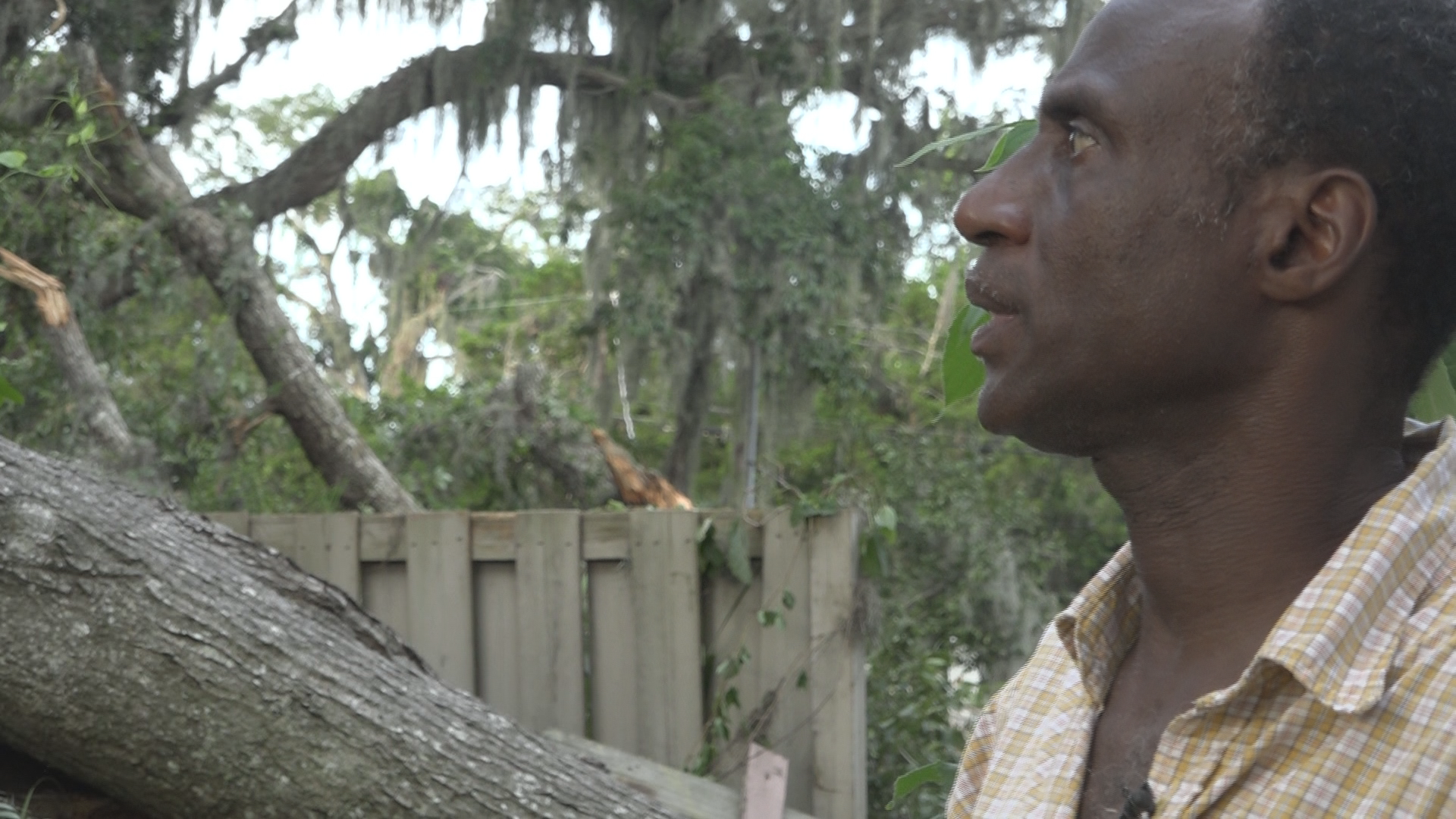 He says he learned the damage from his neighbor's fallen tree will not be his neighbor's responsibility.
Insurance agent Matt Carlucci says in Florida, unless the tree is dead and a neighbor ignored removing the hazard, the law doesn't recognize the neighbor as negligent or liable.
Penny Kamish, a longtime friend of Adams, hopes to help raise funds for the man who sang for the funerals of her mother and husband.
"There are so many people who have been touched by him, singing at their wedding or a loved one's funeral, those are big life moments," says Kamish. "It's a way for people who have good hearts and have done good works to be repaid."
A GoFundMe page has been set up for Adams.