JACKSONVILLE, Fla. – Only a few bedsheets strewn across part of the living room floor hide the most graphic carnage.
"That's brain matter and massive blood," Roger Rucker told First Coast News, motioning to the sheets inside the Cedar Creek Landing apartment where his 30-year-old daughter Ashlee was shot to death during the wee hours of October 31st. Her sister Lisa, 28, was also shot but survived.
There are about two quarts of blood there, it looks like," Roger continued.
The elder Rucker has been unusually forthcoming about the incident that cost him one daughter and nearly another – Lisa Rucker remains in the hospital – because he wants to spare other victims of domestic violence the same fate.
"I do know that once a man hits a woman, so far in my life, it'll never stop," he pleaded, "So, women, be aware of that."
The Rucker family say they pleaded countless times with Ashlee to leave her boyfriend, Chad Absher, who is charged with her murder, the attempted murder of Lisa, and possession of a weapon by a convicted felon. Absher not only has served prison time for harassing another girlfriend in 2006, the Ruckers say he began beating Ashlee only a few months into the couple's roughly five years together.
On Wednesday, Roger Rucker paused to steel himself as he led me into the second-floor walkup.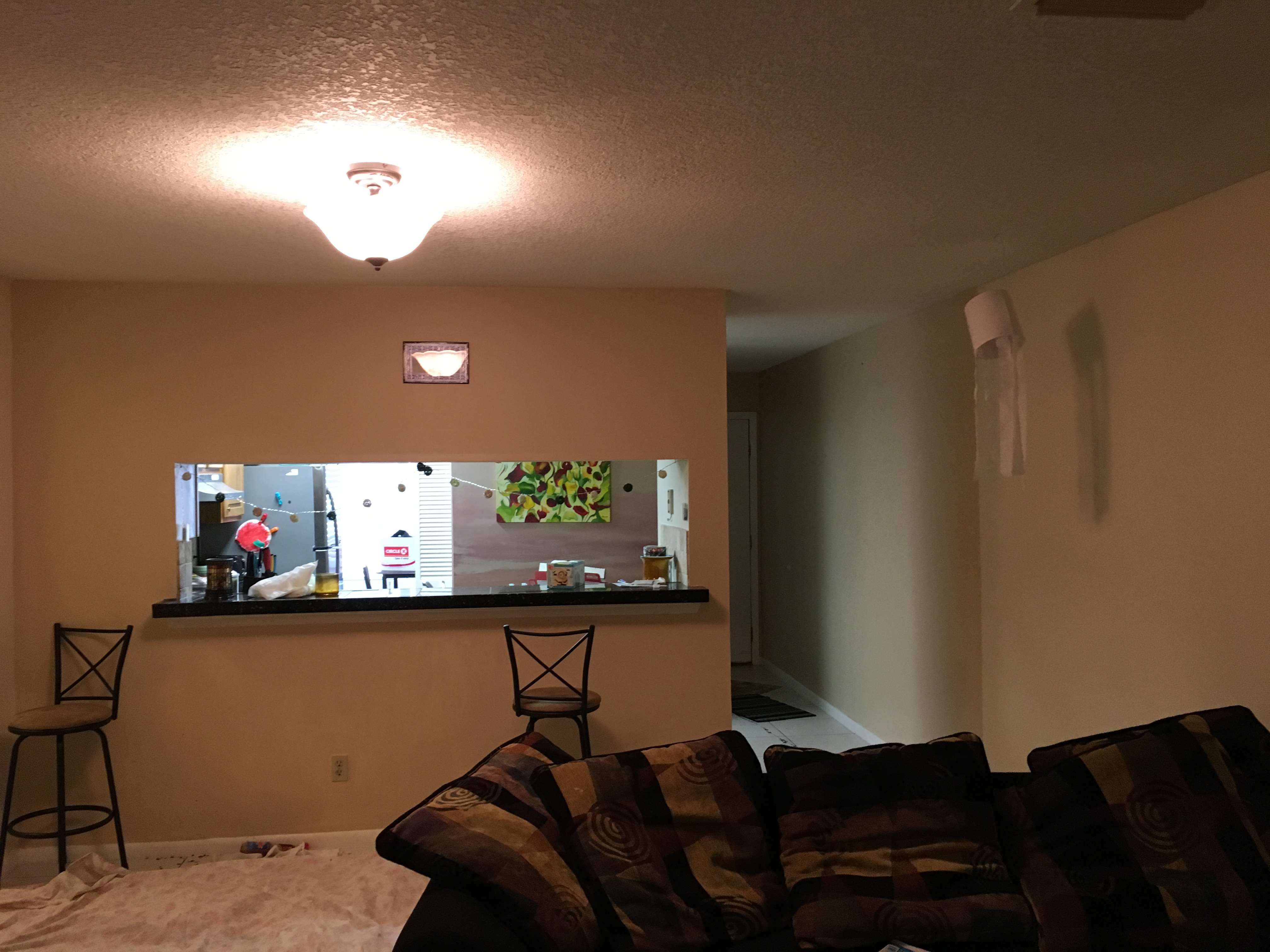 "Alright Jeff, we're going in here," he said, a short time later beginning the narrative quoting a cry from his grandson, Ashlee's nine-year-old boy, to another adult visitor named Lyle, who was in the apartment that night.
"Help, help! Chad's choking my Mom," Roger Rucker relayed, adding that he was told his daughter was already turning blue as she was being beaten in her bedroom.
The elder Rucker said much of his understanding of the sequence has come from Lyle, along with some from Lisa in writing – she still is unable to speak – and only small degrees from the nine-year-old boy and his four-year-old cousin, Lisa's son. Lyle told Rucker that he confronted Absher, at which point Absher tried to intimidate him.
"This is where Chad [was] approaching [Lyle]," Rucker said, stepping into the hallway where the bedroom is flanked by a closet on one side and another room on the opposite side.
"Making himself look bigger than he is – he's a big guy … I don't know if [Chad] was trying to take his shirt off or going for a gun or what – but [Lyle] goes, 'Is that supposed to scare me?'"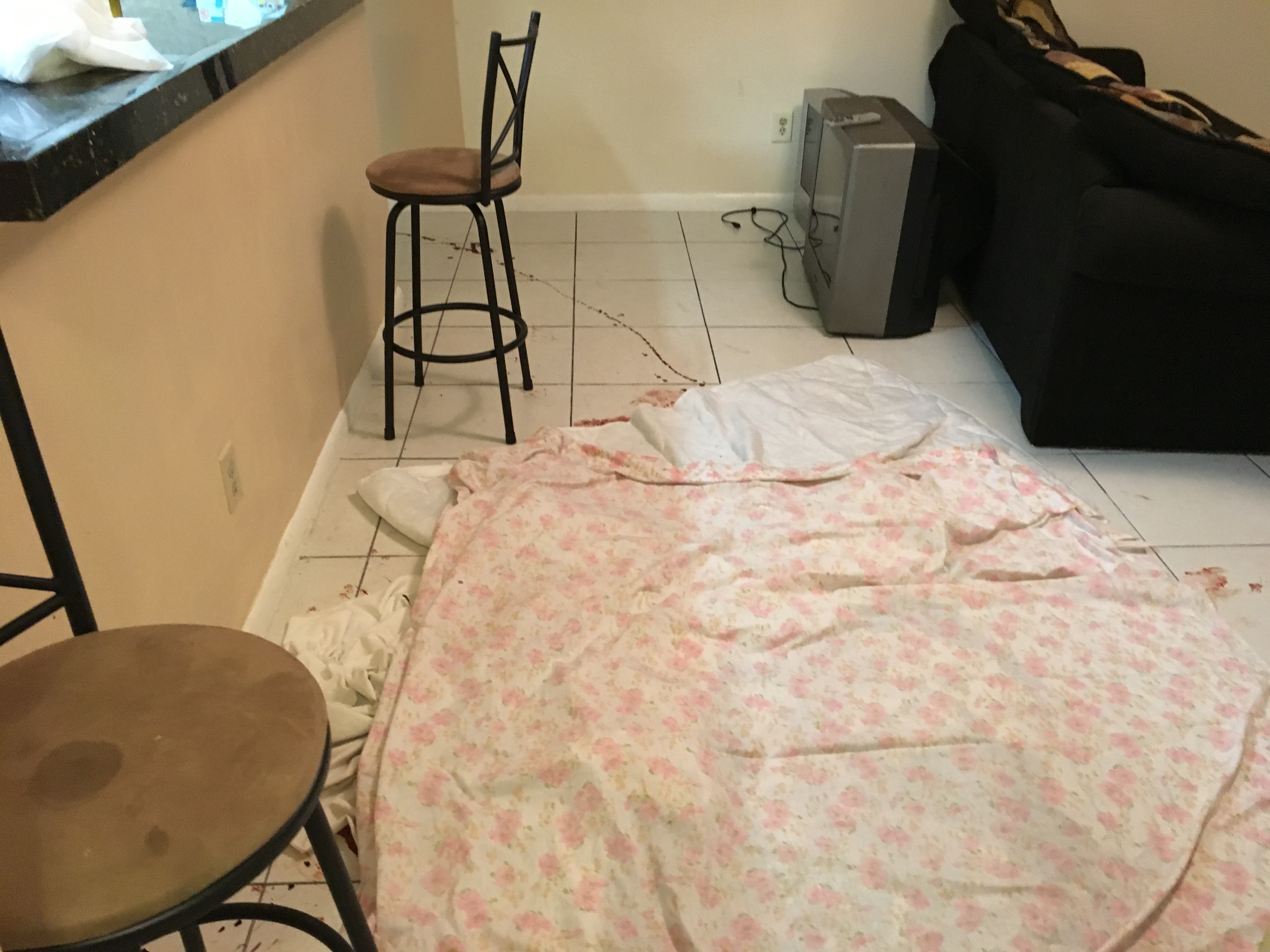 Rucker then mimes a punch from Lyle, followed by a few more blows, that knocked out several teeth and laid Absher unconscious. Rucker said it's still unclear where the two grandsons were in the apartment during those moments, but that Lyle and Lisa headed out the door and down the stairs.
"They're downstairs and all of a sudden Lyle says 'Oh my goodness, Ashlee's not with us!'"
"Lisa says 'I'll go back upstairs. He won't do anything with me around'," Rucker related.
But Lisa was wrong. In fact, her father said, Absher shot her first.
"And then Lyle said all he heard was 'boom,' maybe ten seconds, 'boom'."
"Lisa said the last thing … that Chad said, was 'Oh, so this is how you want it?'"
Lisa not only survived, her father said, she was conscious and watching – even if somewhat immobilized – as her sister was shot dead.
"[Lisa] goes 'I keep having nightmares because I couldn't move my body but I could open my eye, and I saw Chad shoot Ashlee'."
Compounding the horror, the two boys also witnessed the deadly incident.
"[Ashlee's son] is screaming that, 'Oh, my Mom is dead, her eye is out'," Roger Rucker said.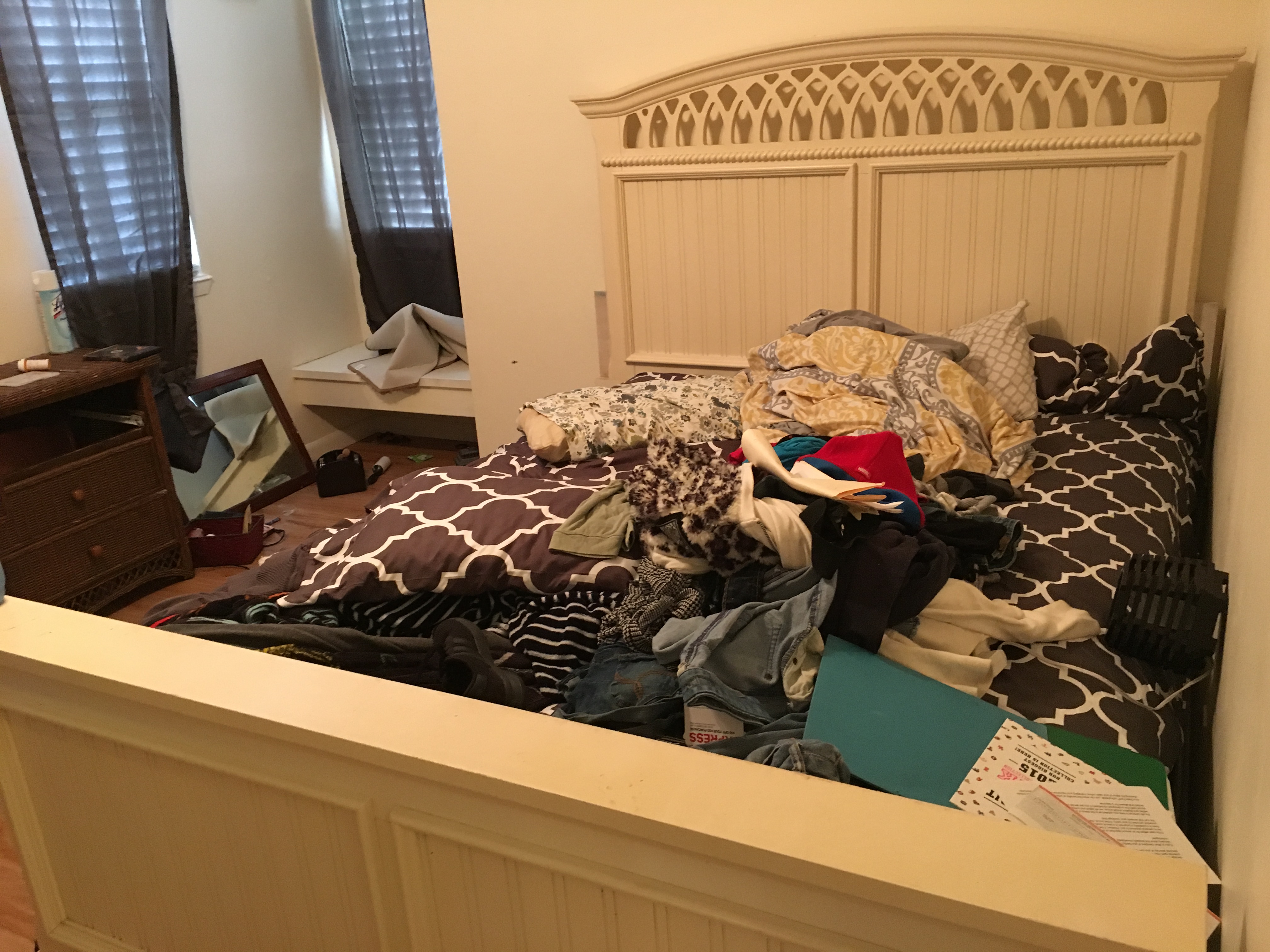 Rucker stated unequivocally he has no doubt that Absher – arrested and charged a day later – was the gunman, that Absher, a man with a history of violence had regained consciousness to an enraging realization.
"Lyle told me the same thing. He said 'Yeah, I think that's what it is because [Absher] ain't used to people standing up to him and getting his a** beat'."
Rucker told First Coast News that Ashlee had her fourth surgery since the tragedy on Wednesday, a graft harvesting bone from her thigh to replace part of her shattered jaw.
A wake for Ashlee Rucker is scheduled 6-8 p.m. Thursday, November 9th. Her funeral will happen at 10 a.m. Friday, November 10th. Both services will be held at George Hewell & Sons Funeral Home, 4747 Main Street in Jacksonville.