A survey by Market Force Information says what many Floridians already believe, that Publix is America's favorite grocery store.
The survey says Publix and Wegmen's each scored 77% on Market Force's "customer loyalty index". Wegmen's tied Publix for the top spot in the survey.
Overall, four of the top scoring grocery stores have locations in the Jacksonville area, including Aldi, Trader Joe's, and Harris Teeter.
Aldi is rapidly adding stores in the area including in the new development across from the St. John's Town Center. Trader Joe's has had a store in Jacksonville Beach and is building a new location in Mandarin. Harris Teeter, which used to have a larger presence in the area, has a location in Fernandina Beach.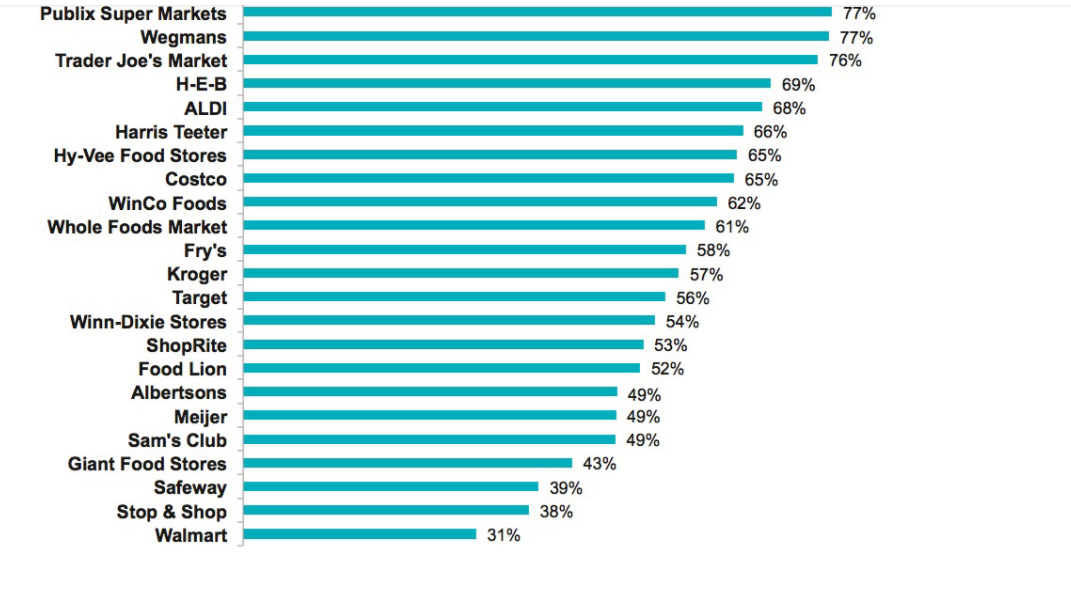 Market Force says Publix ranked tops for cleanest stories while Trader Joe's had the tops ranking for "most courteous" cashiers.
The survey was conducted online in March 2017 and consisted of 12,885 respondents.