Welcome home, Lee!
A homecoming surprise at a Texas Roadhouse in Orange Park was extra special thanks to the wonderful employees at the local restaurant.
According to a Facebook post, which has since gone viral, Courtney Adams had called Texas Roadhouse to let them know her husband was coming home from Germany to surprise his dad for his birthday.
Employees at the restaurant not only set up tables and chairs for the group but also pulled the blinds so their father couldn't see outside just in case the couple walked by.
Once the surprise began, the manager recorded the interaction on a personal phone and then covered the party's entire order!
Adams wrote in her post, "My heart is so full thanks to the managers and staff of Texas Roadhouse!!! This was the best night ever!!!!"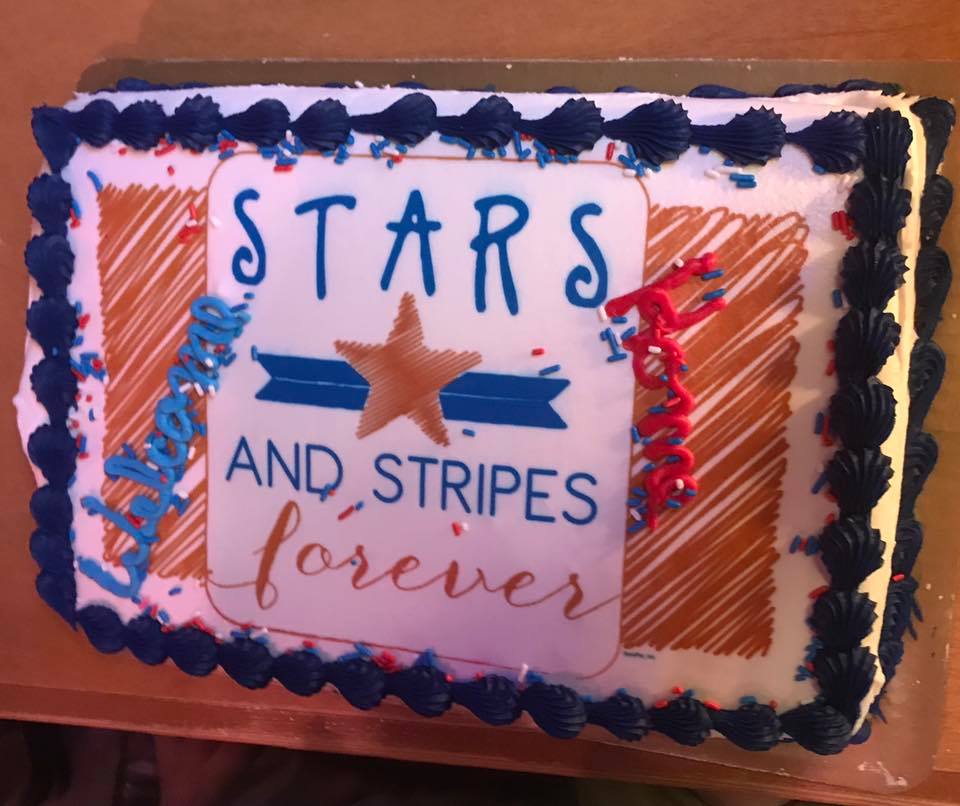 Oh yeah, they also ordered a special cake just for Lee!