PALATKA, Fla. - Can one machine drive a local economy forward? Officials from Putnam County, the City of Palatka and Georgia-Pacific sure hope so.
Georgia-Pacific announced Friday its plan to build a machine at its Palatka facility, a plan that will bring as many as 700 contractor positions at peak of installation and roughly 80 permanent jobs going forward.
"This will be a huge investment for our county, to bring in new jobs and to stimulate the economy," said Putnam County Commissioner chairman Larry Harvey.
It's an economy that, as of 2015, ranked dead last among all 67 Florida counties with a poverty rate of 26.4 percent. Median household income lagged statewide numbers by some 30 percent. Even local law enforcement officers have seen their health care benefits trimmed.
"But we're working through that right now and we're working very hard," Harvey said, adding that the overall positives will play out in coming years. "And if our employees and our community will stay together we will see great results going in to the future."
Palatka Mayor Terrill Hill agreed that Friday's announcement is an integral part of turning that situation around.
"I think, from a financial standpoint, we're starting to see financial growth in both the county and the city," Mayor Hill said at the announcement gathering. "But this particular project really will serve as a catalyst to things to come in this community."
The machine itself is impressive looking on paper, designed to make high-end paper products for the Brawny paper towel line.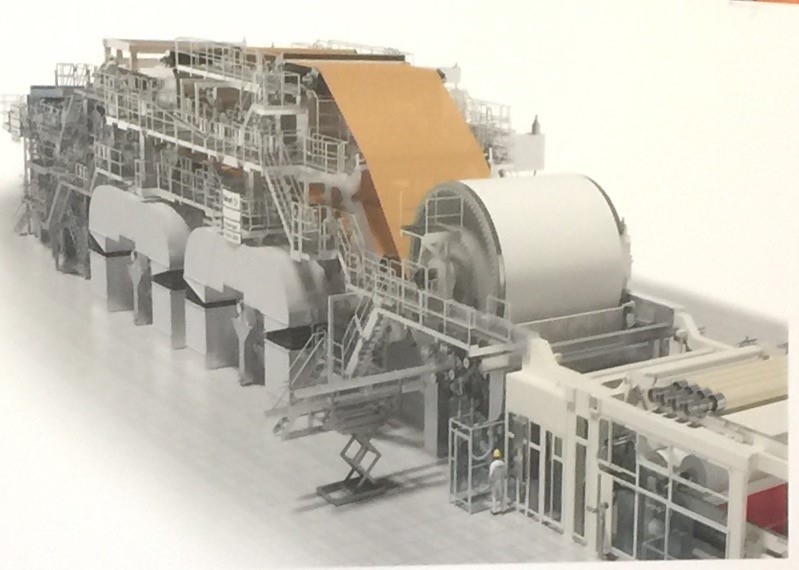 "Specifically premium towels, which is the segment of the market that, actually, consumers want and are buying more and is growing," Georgia-Pacific CEO Christian Fischer explained.
Fischer declined to detail which other of the company's locations were considered, but tipped his cards that Palatka wasn't the only candidate.
Mike Griffith, who oversees operations at the Palatka plant, echoed the long-term optimism.
"I believe this investment will potentially bring future investments," Griffith said. When asked whether he meant for the company or for the local economy, he clarified, "To both."