YULEE, Fla. - Nassau County honored fallen deputy Eric Oliver with a street naming ceremony Monday morning.
Oliver was killed when he was hit by a car during a chase last November. He was assisting Border Patrol agents when he ran after a suspect, crossing Highway 200 in Yulee.
"You go grab the phone and realize it's not there anymore, so enjoy what you've got today," Eric's father Doug Oliver said.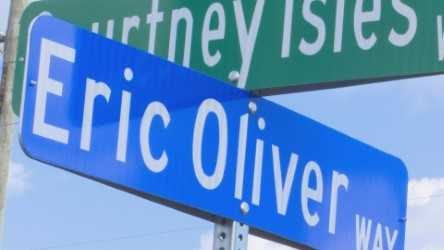 He remembers how his son was a dedicated officer and a beloved family man above all else. Oliver's fellow first responders helped honor his memory with a street dedicated his name.
"He wasn't in it for all this extra attention," Doug Oliver said during the ribbon cutting ceremony, "He was here to do a job and enjoyed doing what he did."
Doug Oliver added that other memorials for Eric are in the works including a 5k run as well as a statue.