NAS Jacksonville has sent a team to help with on-base repairs to NAS Kingsville and NAS Corpus Christi in Texas following Tropical Storm Harvey.
The storm has brought massive amount of damage and flooding to Texas and the team sent from Jacksonville will help teams already in place on the bases to repair roofs, electrical issues, remove debris, and more.
A Contingency Engineering Response Team (CERT) was sent on August 27. They will meet up with the Public Works Department in order to assess and respond to any damage that has occurred on base during Tropical Storm Harvey.
"As a civil engineer corps officer, I have a unique skill set, deployment experience and the ability to respond to emergency situations," said Integrated Product Team Gulf Coast Assistant Operations Officer Commander Anant Patel. "NAVFAC [Naval Facilities Engineering Council] and the Seabees have a proud tradition of answering the call when disasters happen and I am honored to volunteer to carry on this tradition and coordinate our efforts in Texas."
The NAVFAC said it always has crews of engineers ready to help during disasters.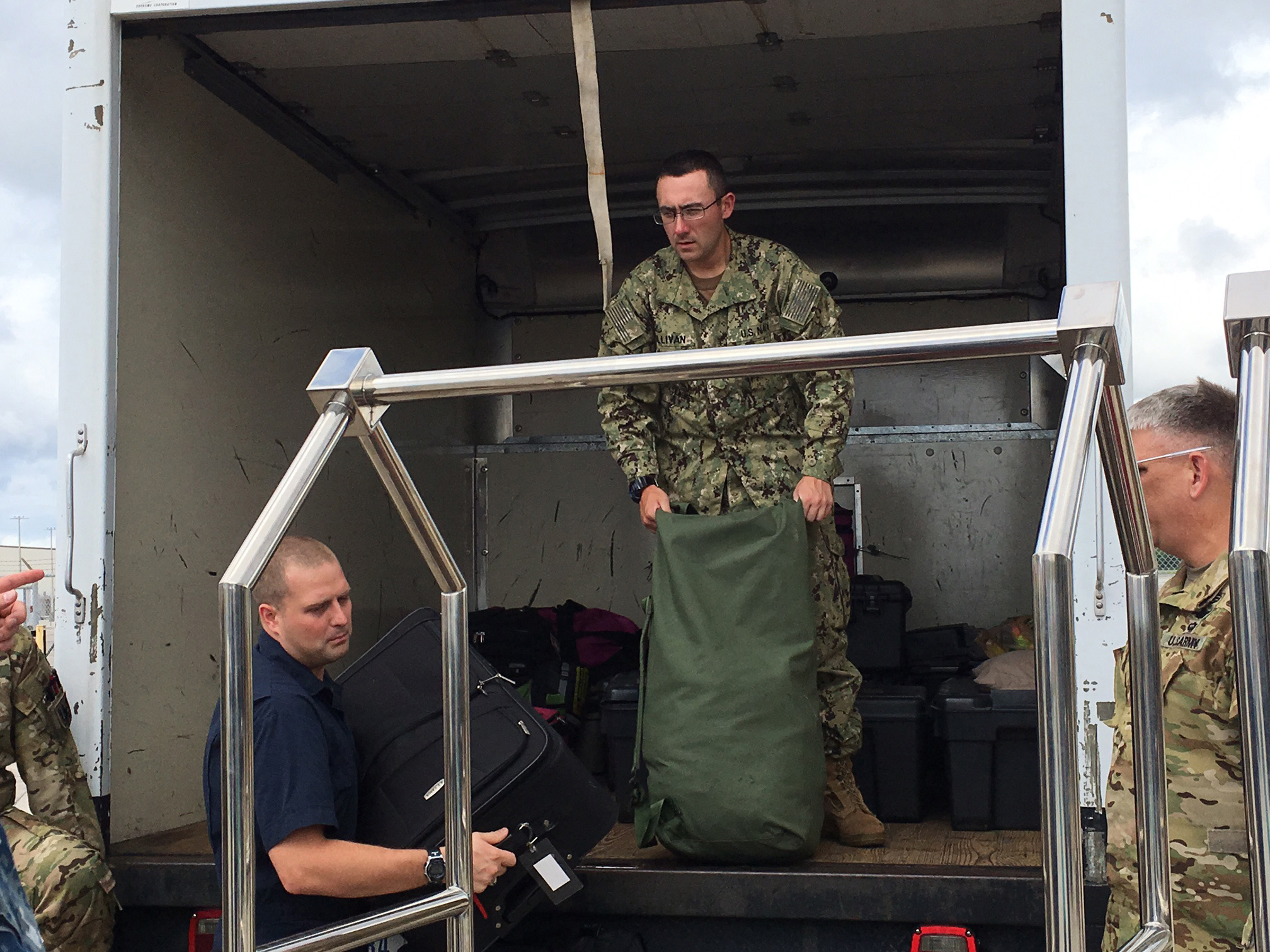 "The CERTs 17 members are heading to NAS Corpus Christi to assist the base with damage assessments," said NAVFAC Southeast Disaster Preparedness Officer Lt. Cmdr. Ryan Thrun.
The teams consist of structural, electrical, and mechanical engineers, architects, roofing specialists, community planners, and construction contract specialists that deploy to begin rapid damage assessments
"We deploy at a moment's notice to help the installation as many of their personnel may have been evacuated tending to their family and their own property assessments immediately following the storm," said Patel.