The mother of a slain Metro PCS employee describes the contact she received from a cold case murder suspect as unsettling.
Darlene Farah told First Coast News she had no idea a Facebook page she set up after the 2013 murder of her own daughter would attract a follower linked to a 23-year-old cold case involving a teen.
Ron Hyde was charged with murder Tuesday for killing 16-year-old Fred Laster in 1994. Laster's body was found dismembered behind a Lake City dumpster. Hyde, a former pastor and mental health counselor, remains in Duval County Jail on no bond accused of causing Laster's death and transporting his body.
Farah's daughter Shelby, 20, was murdered by James Rhodes execution style in a Metro PCS store. Farah has since been outspoken about her daughter's case online and in the media.
Her daughter, Shelby, was shot and killed while working at a Jacksonville Metro PCS store four years ago.
After being informed by the murder suspect was one of her friends on Facebook, she says she found old messages sent to her by Hyde.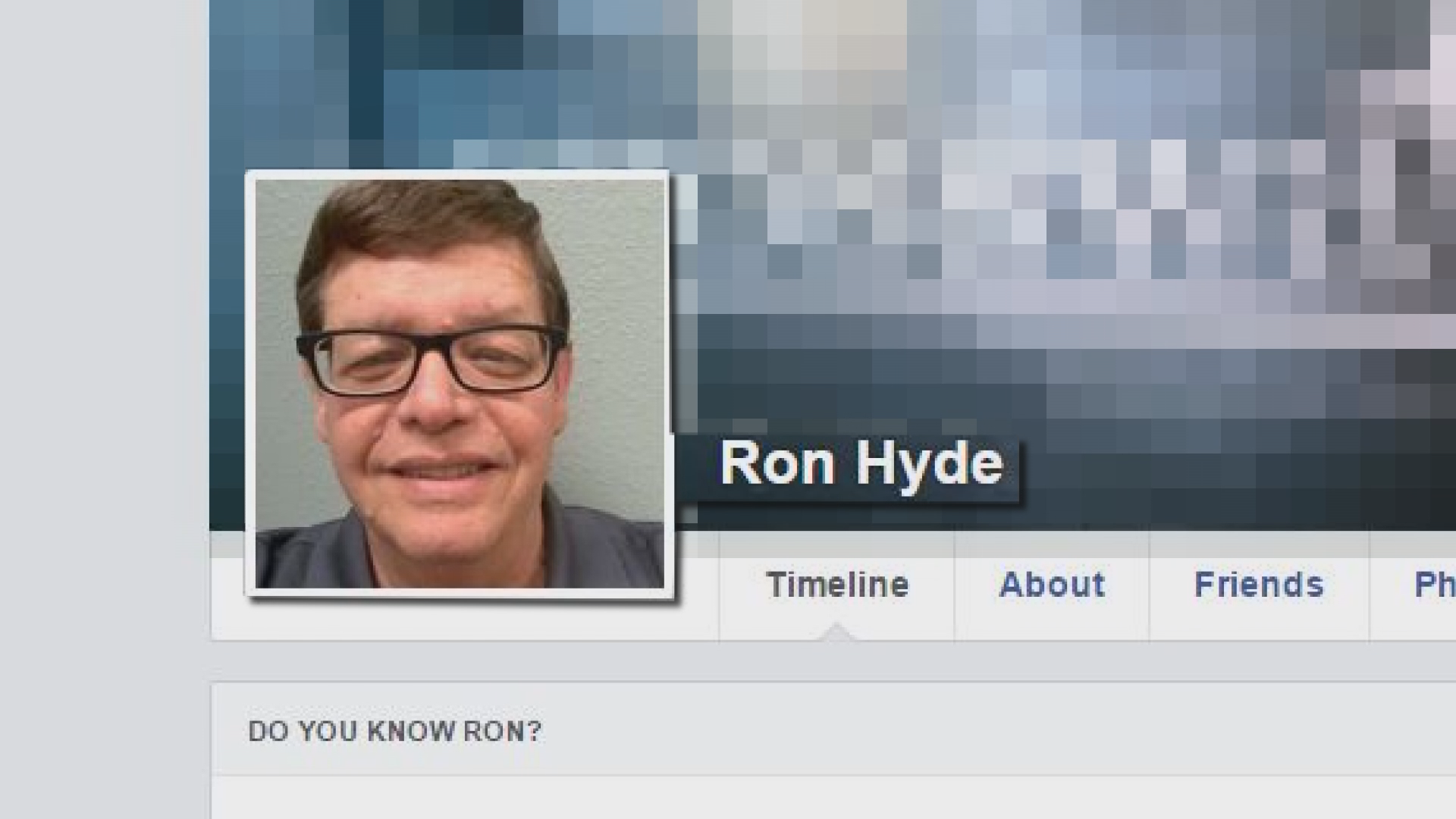 RELATED | 'Cold case' family suspected accused killer 22 years ago
"[Hyde] was telling me he was sorry for my loss in some of the messages, but he kept insisting on meeting with us," said Farah. "It's like he was being more persistent towards my son. He was like, I can help you with your son."
Farah says her son was 16 years old at the time of Hyde's messages.
"I don't know why I never responded to [Hyde] on Facebook, but if you look at his profile picture, he looks creepy," Farah said. "It just made my stomach sick, because why else would he... it makes me feel like he was trying to target us."
Farah said she is working with the FBI in case the messages are relevant to their investigation. She hopes speaking about the communication with Hyde will empower others to come forward who may have been contacted or hurt by the suspect.
Hyde's public Facebook profile contains frequent posts over the last three years. Numerous posts promote his profession as a licensed mental health counselor. Several strongly condemn child abuse.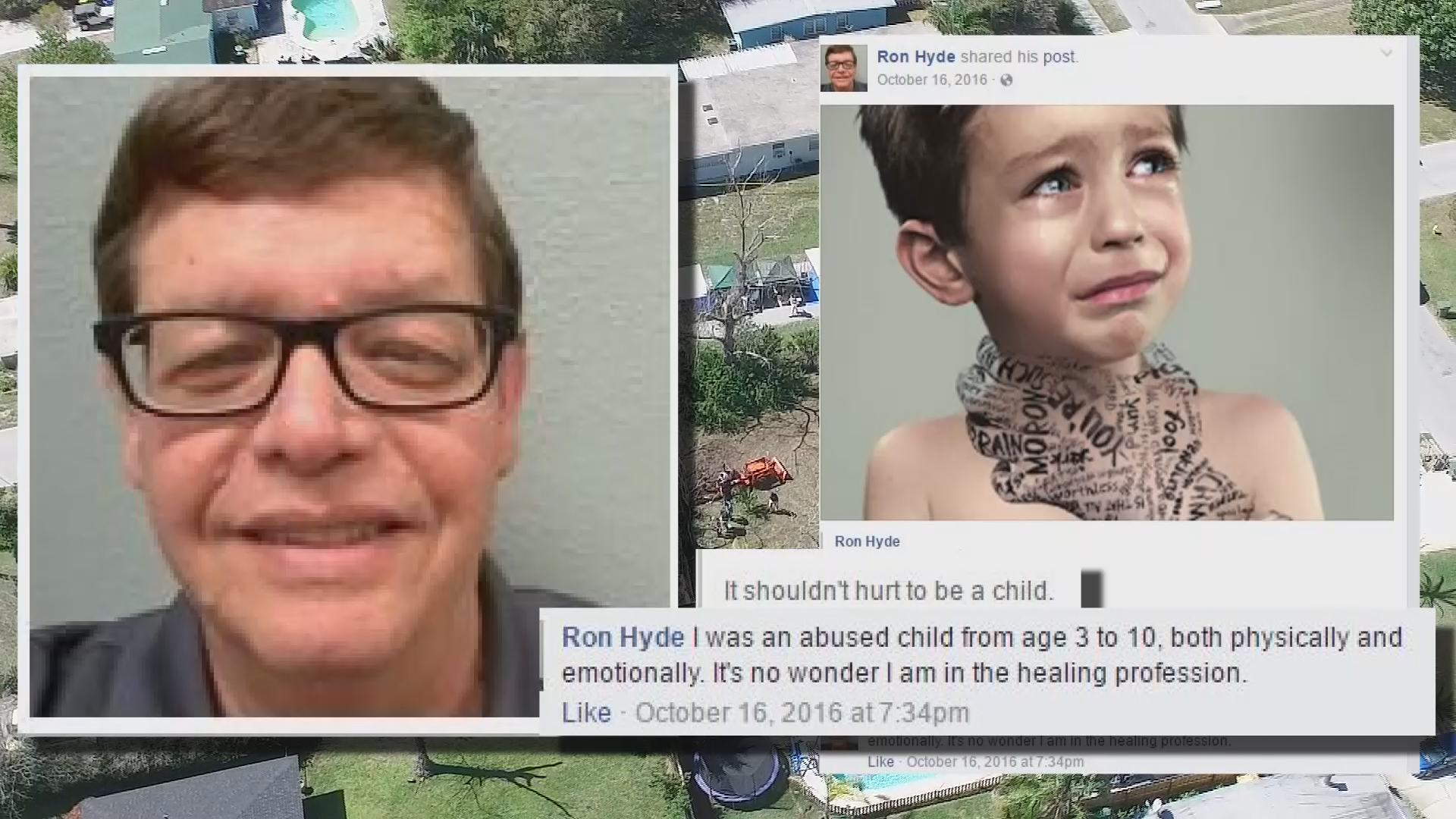 RELATED | Ron Hyde's first court appearance: former client said he is a 'different person'
Just prior to his Tuesday arrest, Hyde worked as a contracted counselor for the Florida Department of Corrections and Crosswater Church in Jacksonville.
One of Hyde's Crosswater counseling clients Adam Sturm sat in the courtroom Wednesday during Hyde's first court appearance.
"He helped, I wouldn't be married and trying for a child if it hadn't been for Ron Hyde in my opinion," said Sturm who received counseling from Hyde for the past two years. "I think that the evidence speaks for itself sadly, I think that whatever happened back them I think that Ron Hyde is a different person than he is now."
MORE ON THIS TOPIC | Jax Beach man arrested for dismemberment, murder of 16-year-old boy in 1994