JACKSONVILLE, Fla. - Words matter. If you don't believe that, read the signs that are posted in Rosalind Sandell's front yard in Mandarin. The words are harsh and express strong feelings about their district councilman, Matt Schellenberg.
"He betrayed us, " Sandell said. "Give us an honest councilman."
Sandell lives next door to a property being considered for rezoning. District Councilman Matt Schellenberg supports it.
"This is all being done to accommodate one developer and Councilman Schellenberg," Sandell said.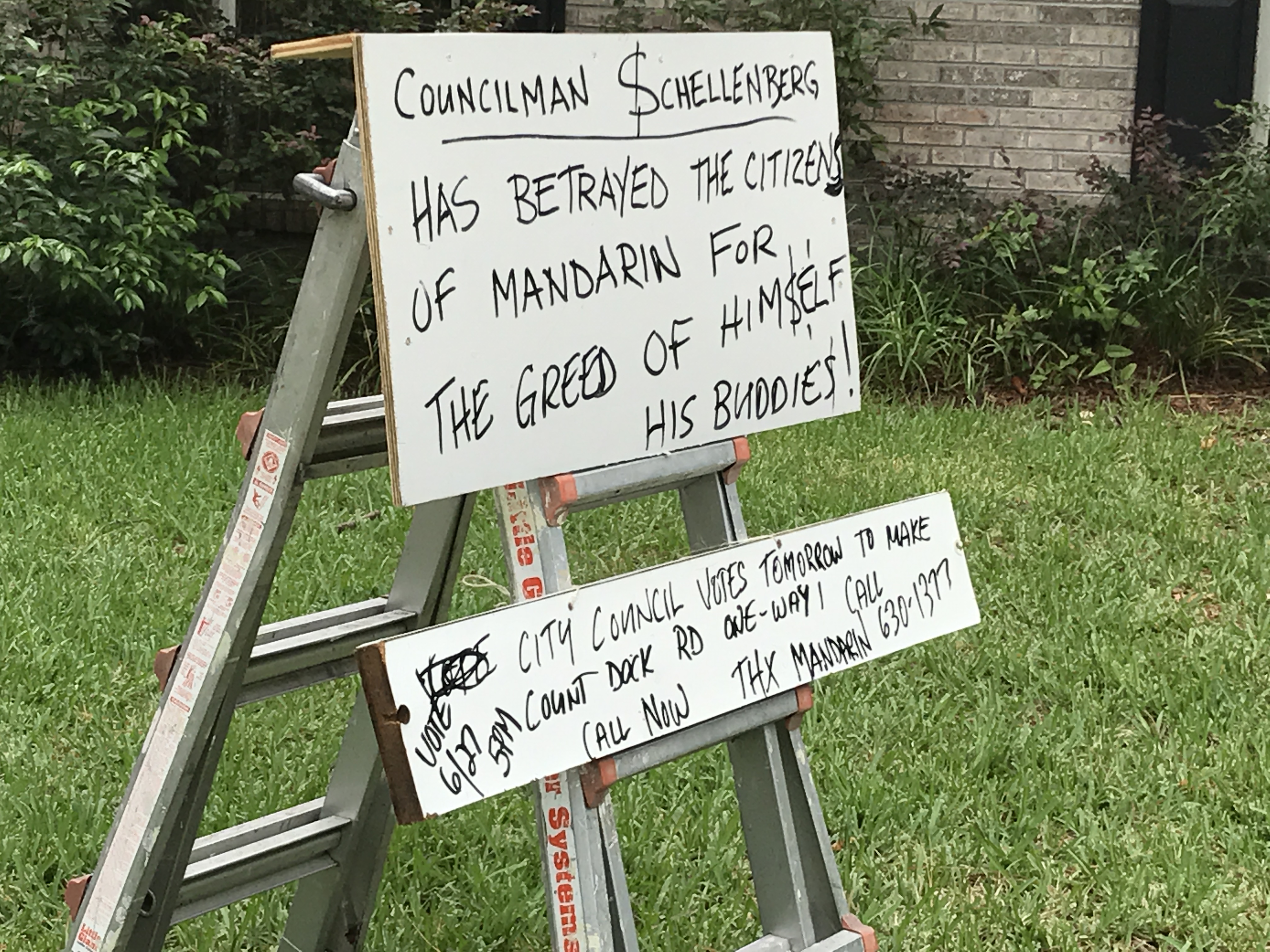 What the councilman has to say in a moment, first the issue. Several months ago, a developer hired attorney Paul Harden, a well-known name in City Hall, to file for a zoning change of the nine-acre site.
The stated plan is to build a 21-home subdivision on the nine acres.
Former district councilman and longtime Mandarin resident Sharon Copeland said it does not fit into the community.
"This is almost a cancer that is hitting Mandarin," Copeland said.
Copeland said the design and development goes against the preservation of Mandarin.
"You're going to see much denser development, which is not indicative, which does not fit the area," Copeland said. "Part of what makes this area so valuable is the size of the lots, the trees, the historic value."
Susie Scott, the president of the Mandarin Club, said the community is opposed and it is not being heard.
"I think that is the reason for the outraged in Mandarin right now," Scott said.
Scott said there were two overcrowded community meeting and most were opposed, but she said no one is listening to the community. She said no one even tried to mediate their differences.
"People feel helpless and and I think that's why there's a huge grass movement of anger right now," Scott said.
Some of that anger is now against Councilman Matt Schellenberg.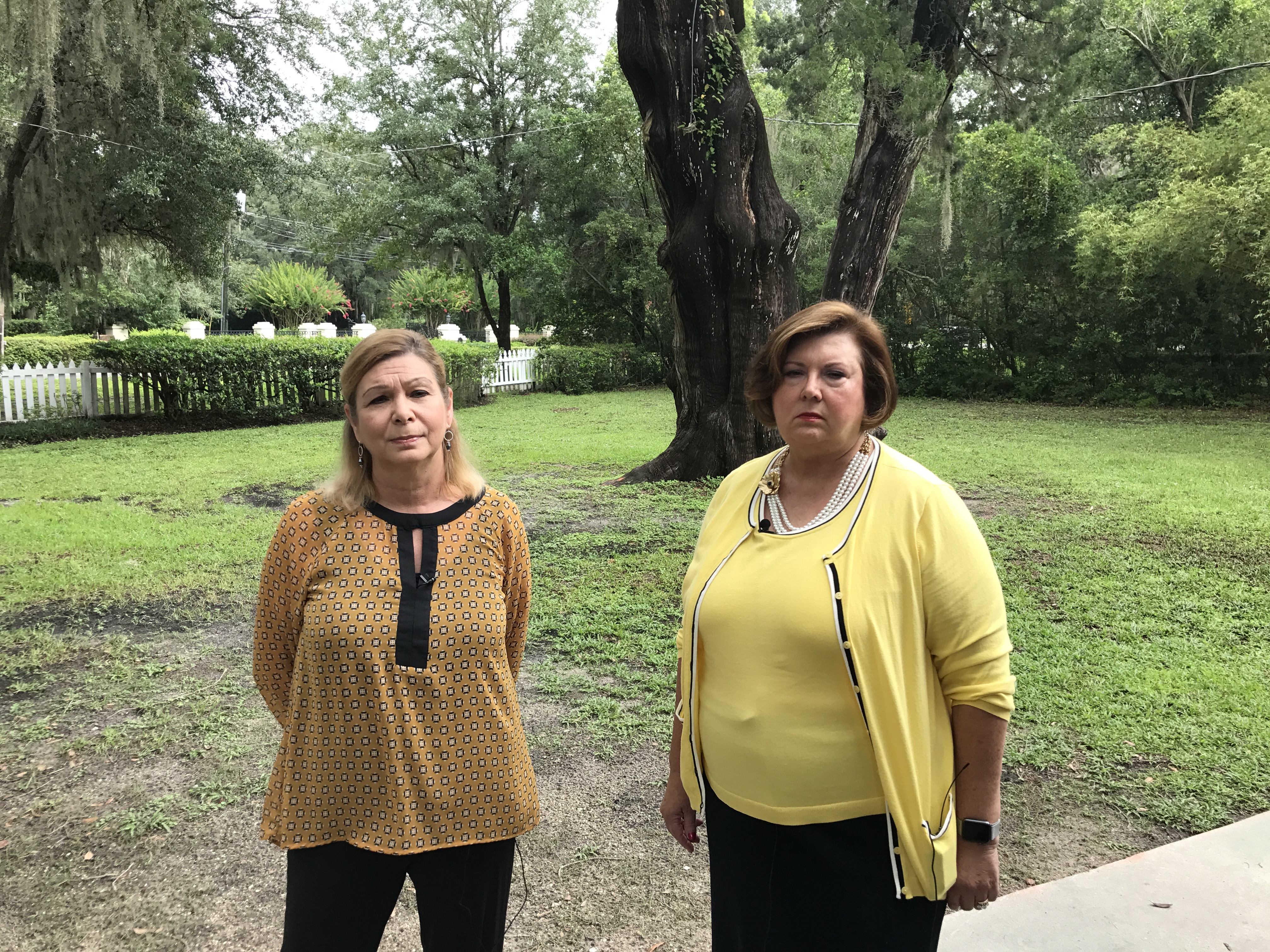 "I'm disappointed," he said, " I have been great for Mandarin."
But is this proposal good for Mandarin?
"Bringing people to Mandarin is always good," Schellenberg said.
If the proposal gets final approval from the City Council, residents say they're not giving up.
"We're not going to quit," Scott said. "We will keep fighting for Mandarin."