JACKSONVILLE, Fla. -- The Jacksonville Humane Society has taken in several dogs displaced from Hurricane Matthew.
If you lost your dog, check out this website, and contact the Humane Society.
If you believe one of these is your pet, bring appropriate ID and proof of animal ownership (medical records and photographs) of the animal to JHS as soon as possible.
Names shown were assigned to animals upon arrival at JHS.
Bama
33203642
Dog
Male/Neutered
Bulldog, English/Mix
6 years 1 month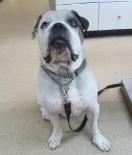 Micky
33639462
Dog
Male/Neutered
Terrier/Mix
1 year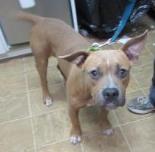 Wilson
33651741
Dog
Male/Neutered
Shih Tzu/Mix
8 years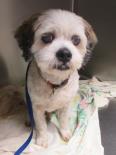 Other Steps to Take if you Lose a Pet in Jacksonville:
Check the website of Animal Care and Protective Services.
Register your pet as missing on Lost and Found Pets NE Florida.
Use Facebook as a tool to tell your friends and neighbors.
Be sure to check websites for updates each day, as information changes when new pets arrive. Make sure you search through animals listed as both adoptable and stray, just in case.
Click here for more tips about searching for your lost pet from the ASPCA.What else can you do?
Did you find a pet with a microchip? Check out this free microchip lookup tool.