Two Monroe County parents have been charged with murdering their 8-month-old baby.
Police have charged Sanchez Dyron Ussery Sr., 25, and Latorrica Allen, 23, with murder and cruelty to children in the first degree in the death of Sanchez Dyron Ussery Jr.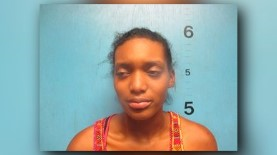 Police responded around 12:30 am on Thursday, August 10, to the Monroe County Hospital emergency room regarding the child's death.
Police said the child was deceased and had visible bruising on his chest and stomach. Both parents were interviewed the next day while the Georgia Bureau of Investigation's crime lab performed an autopsy.
The parents were later arrested.