A "Builders Diversified Service" truck fell upright into a Westside home on Saturday after something went wrong while the company was cutting a limb.
The Red Holly Lane homeowner told First Coast News that everyone, including the dog, was safe after the crash.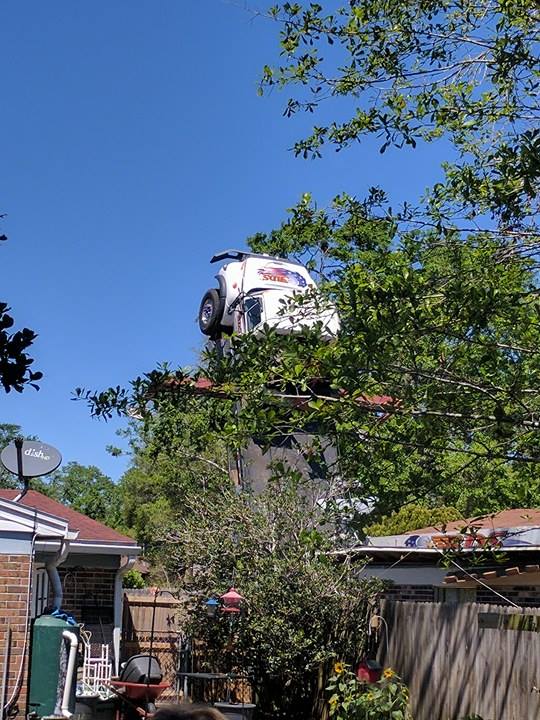 The Jacksonville Fire and Rescue Department got to the scene around 1 p.m. JFRD left around 7 p.m.