JACKSONVILLE, Fla. - When it comes to tree management in Jacksonville, the 'green' apparently has been there for a while; it's the roots of an organized strategy that have been missing.
Until now.
Thursday, the City and the Public Trust Environmental Legal Institute of Florida announced they've buried the hatchet on a two-year lawsuit. The main issue has been what to do with nearly $20 million that has amassed in a city tree mitigation fund since 2000, and how to go about it.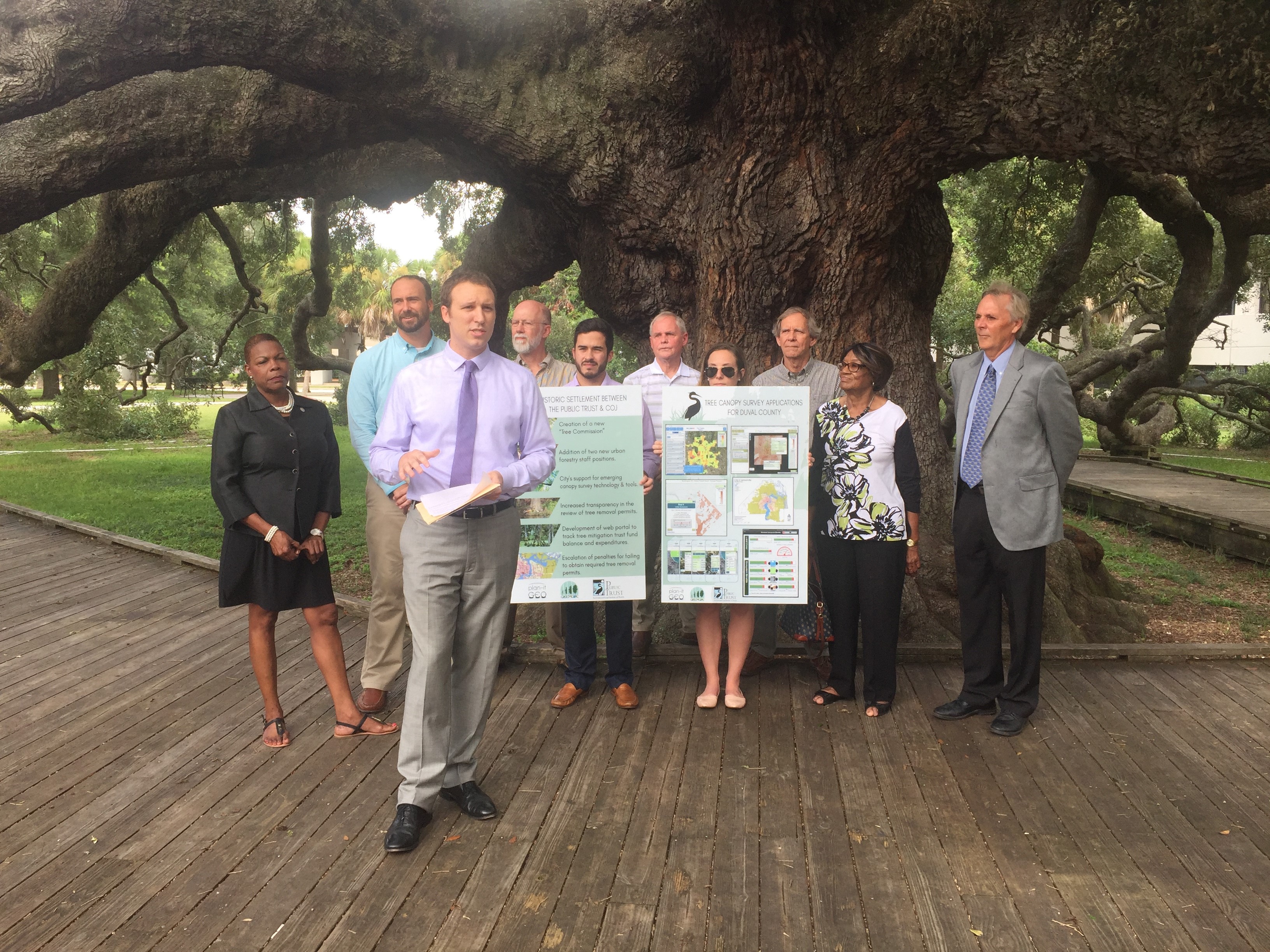 "It's been really difficult to find the data that was essential to review what was necessary to determine if the expenditures and enforcement of the law was in compliance, because of a lack of transparency," said attorney John November, who represents the Trust. "That all changes today," he said.
Among other things, November said the settlement paves the way for an organized commission and staffing, enhanced transparency in tree removal permit review, evening out tree planting allocation, and drawing expertise from non-profits such as Greenscape of Jacksonville.
"Jacksonville's huge," Mike Robinson of Greenscape acknowledged, "and to find and identify the places that need the trees the most is a huge task."
But it's a task that November said is a welcome burden, from one end of the city to the other.
"We're going to be able to plant these trees in Atlantic Beach, Neptune Beach, Jacksonville Beach, which is going to make a big difference for our beach communities too," he said, "so that's really exciting."
The ongoing collaboration will be aided by input from the public, initially via this web link. The experts will also use a comprehensive technology called "Plan-It Geo," that embeds layer upon layer of algorithms to help determine the wisest allocation of tree budgets. An example of its usage in Columbus, Ohio can be seen below.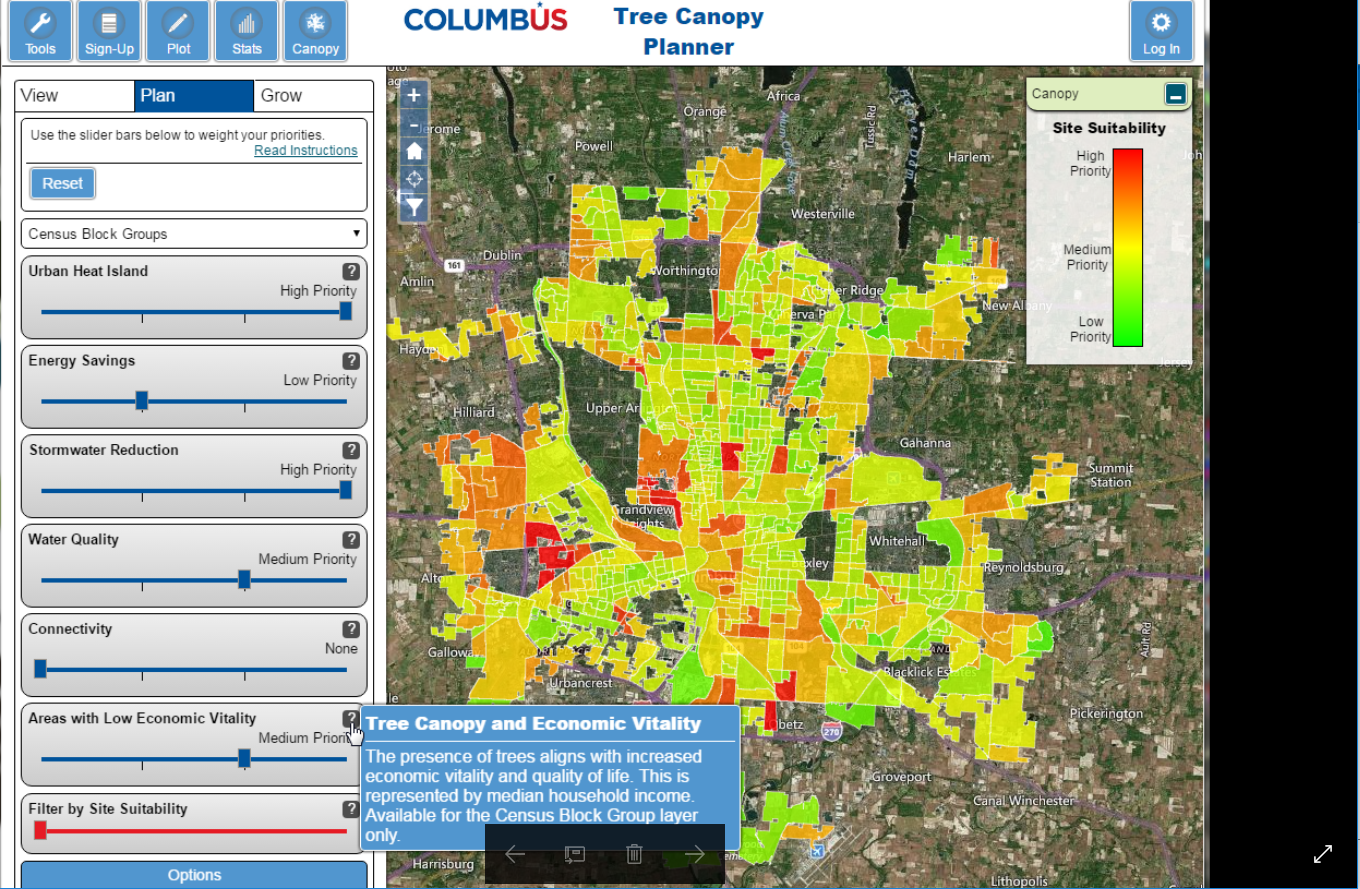 "Things like wildlife corridors, storm water benefits, and socio-economic benefits," November said, naming just a few and pointing out that Plan-It Geo can look at all 700-plus square miles of Jacksonville, one square meter at a time. He says it will help put money where the growth is.
"That's going to allow us to really be able to prioritize where in these areas we're going to be able to do the most impactful planting programs."
Ultimately, November said, meaning a game plan that's organized, draws from the public and uses the best human and technological expertise to make and keep Jacksonville among the most beautiful cities in the southeast.
"We're now able to build a true urban forestry program," he said.