The Florida Highway Patrol said they got a call around 6:15 p.m. on Monday that a semi truck crashed into an Amtrack train County Road 108 at Spurlock Lane in Callahan, Florida.
FHP said Robert Harris, 36, of Jacksonville was driving a 2005 blue semi truck when he came to a stop at the railroad crossing. which had its barriers arms in the down position. Harris saw a train south of him and drove around the railroad crossing barrier, according to the report.
The Amtrack passenger train with 243 passengers was traveling northbound on the tracks. The front of the Amtrack train collided with the left rear portion of the semi truck, FHP said.
Nate Harris said he lives about three blocks from the railroad. He said he was playing Xbox when he heard a loud crash.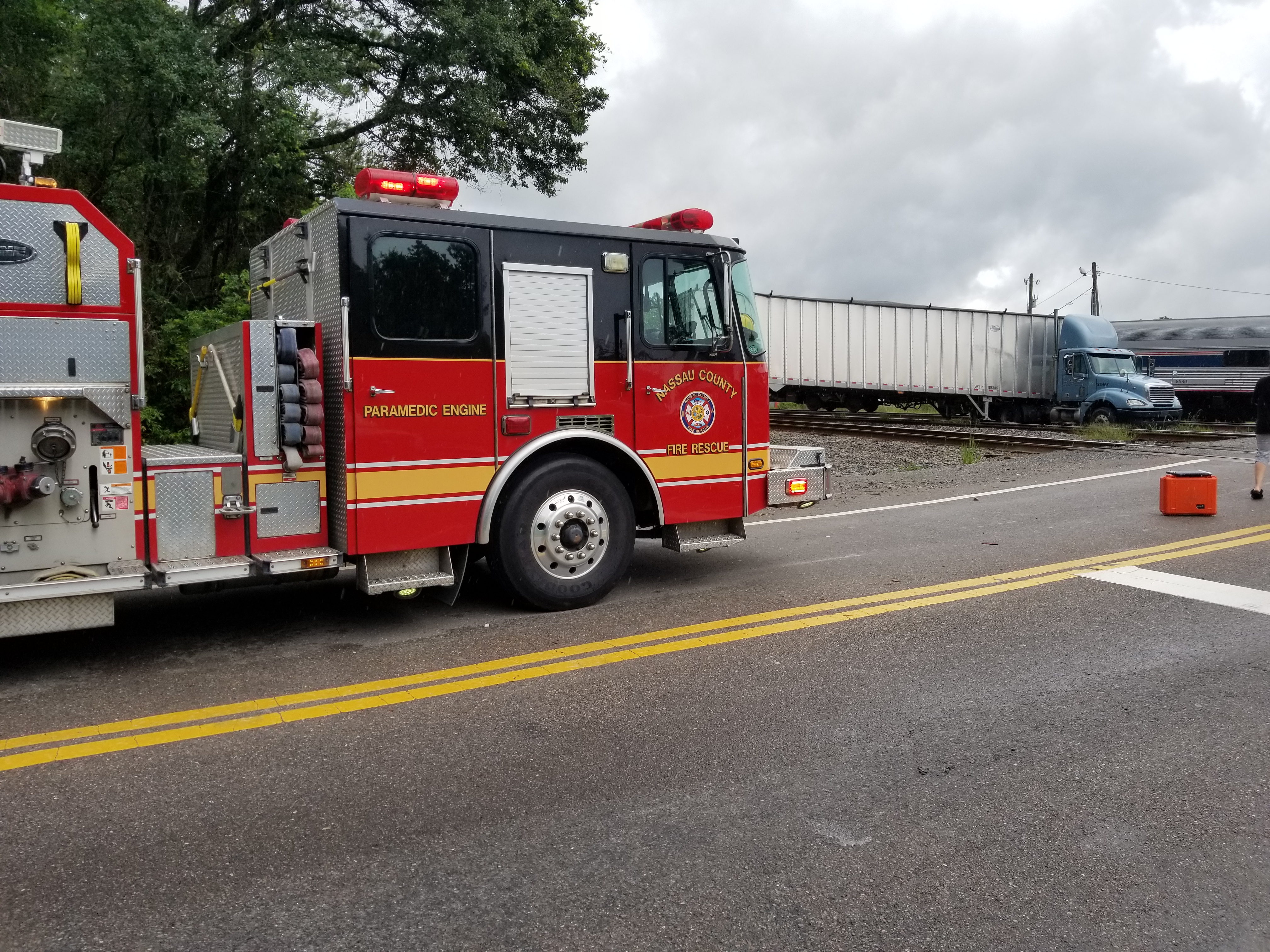 FHP said there were no injuries from this collision.