Firefighters and first responders battling the West Mims Fire got some much needed help from the rain and thunderstorms on Saturday.
Saturday's storms brought more than two inches of rain on parts of the fire, according to the Okefenokee Wildlife Refuge Facebook page.
The thunderstorms produced roughly 300 lightning strikes in the West Mims Fire area, with 1,800 lightning strikes in the entire storm area.
The National Weather Service data shows the dry spell has been getting worse in recent months. Within the last 30 days the First Coast has only seen less than 50 percent of the average precipitation.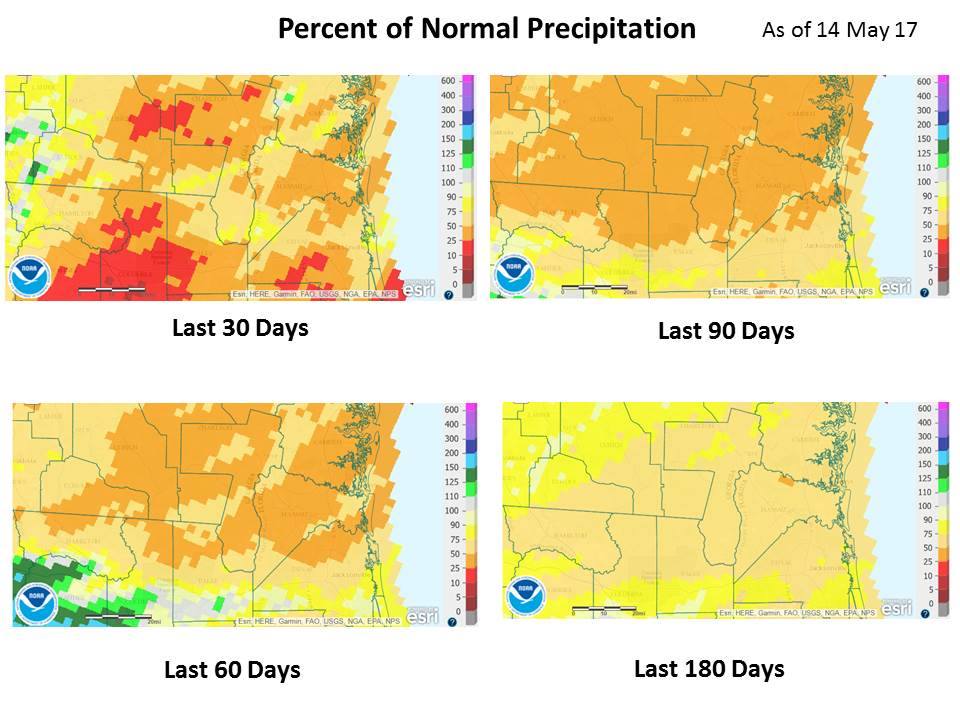 The Okefenokee Wildfire Refuge Facebook page reminded people that "it will take 'named rain' (a tropical storm or hurricane) before this fire is not a threat to south Georgia."
The wildfire has burned more than 152,000 acres on and around the Okefenokee National Wildlife Refuge, and is only 17 percent contained as of Sunday morning.