JACKSONVILLE, Fla.-- Today, William "Ruben" Ebron Jr. sits in a prison cell at the Desoto Annex State Prision in Arcadia, FL. He is serving a 20 year sentence for aggravated manslaughter of a child and three other counts, related to the death of his girlfriend's child, Lonzie Barton.
It was January 11, 2016, when Barton finally led investigators to the little boy's body, ending an agonizing 147 search that captivated the Jacksonville community.
"Lonna and I were both involved and now we have to pay the price," Ruben Ebron said at a hearing last February where he pleaded guilty to four counts related to the death of toddler Lonzie Barton.
In court, Ebron testified that he left Lonzie unattended in the bathtub of the home he shared with the toddler's mother, Lonna Lauramore Barton. Jacksonville Sheriff's Office chief Tom Hackney said Barton and Ebron were having sex while Lonzie was in the bathtub.
When he and the child's mother returned, the child was face down in the tub, dead.
That's when Ebron staged the elaborate false kidnapping of the child, prompting a "massive weeks-long search across the city. An AMBER Alert was issued and hundreds of police officers and volunteers scoured the area.
"He said he panicked and staged a kidnapping," State Attorney Angela Corey said in a press conference after Ebron entered the guilty plea.
It took 10 days for police to conclude that Lonzie was dead – up until that point they scoured many square miles and 61 retention ponds across the city, from the Northside to the Southside and many places in between, trying to find the child.
The community was a big part of the search. They provided police with all the food and water they would need to search, well over 400 tips to follow up on and donated to make the award for information from Crime Stoppers over $13,000 at one point.
In the first few days after the child's death, Jacksonville Sheriff's Office Chief Tom Hackney spoke regularly, giving updates to the media and the community on their efforts to find the boy.
At an Aug. 1 press conference at Baker Skinner Park off Powers Avenue, Hackney, who had quickly become the face of the search for the boy, saw toys left at a memorial for Lonzie. There were stuffed animals, toy cars and more up against a chain-link fence there.
Hackney bent down and took a teddy bear before approaching the gathered media. He said seeing all those toys got him thinking again about the toddler.
"Seeing that out there and all these toys, I kind of started getting mad," he said. "I've been heartbroken and I've been a lot of things and I started getting really mad this morning because I realized that little Lonzie Arin Barton is probably not gonna play with his toys again."
Lonzie Barton would have celebrated his third birthday today
Ebron eventually admitted to dumping the child's body in the Bayard area on the Southside of Jacksonville. The little boy's body was found under a stack of tires early in the morning on January 11, 2016.
"The Ruben Ebron I saw out there in an jumpsuit a pair of socks and a pair of slides fighting through ankle deep water to find that little boy that night -- that was the Ruben Ebron I wanted to see from the first day." Hackney said.
Ebron apologized to Lonzie in a statement that partially reads, "I failed to protect you from the harm of others, I will and have continued to ask for forgiveness."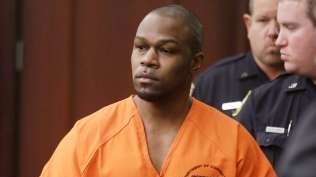 Lonna Barton, the 21-month-old's mother, is serving a five year sentence for child neglect, plus seven years on several drug counts.
Police said Lonna knew that her child was dead when she went to work as a dancer at Wacko's gentleman's club the night the boy died.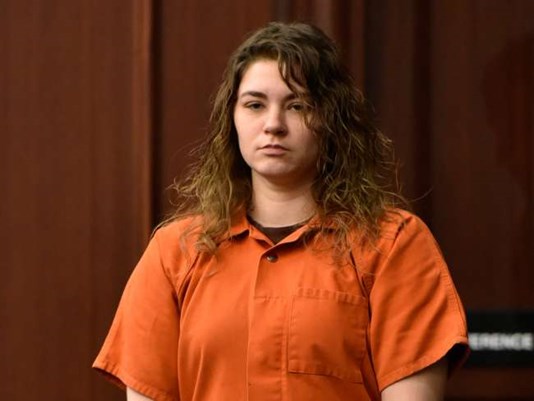 Lonna's sister-in-law Brittini Lauramore remembered the toddler fondly.
"He was a very happy baby with beautiful blue eyes – loved the water, loved animals," she would tell First Coast News.