The sounds of squelching shoes on what was white tile floors is all that can be heard in the Kaswan house.
The Kaswans, Sherry and Larry, have lived in Middleburg for 22 years. When Hurricane Irma moved toward the First Coast, they had every intention of staying in their home.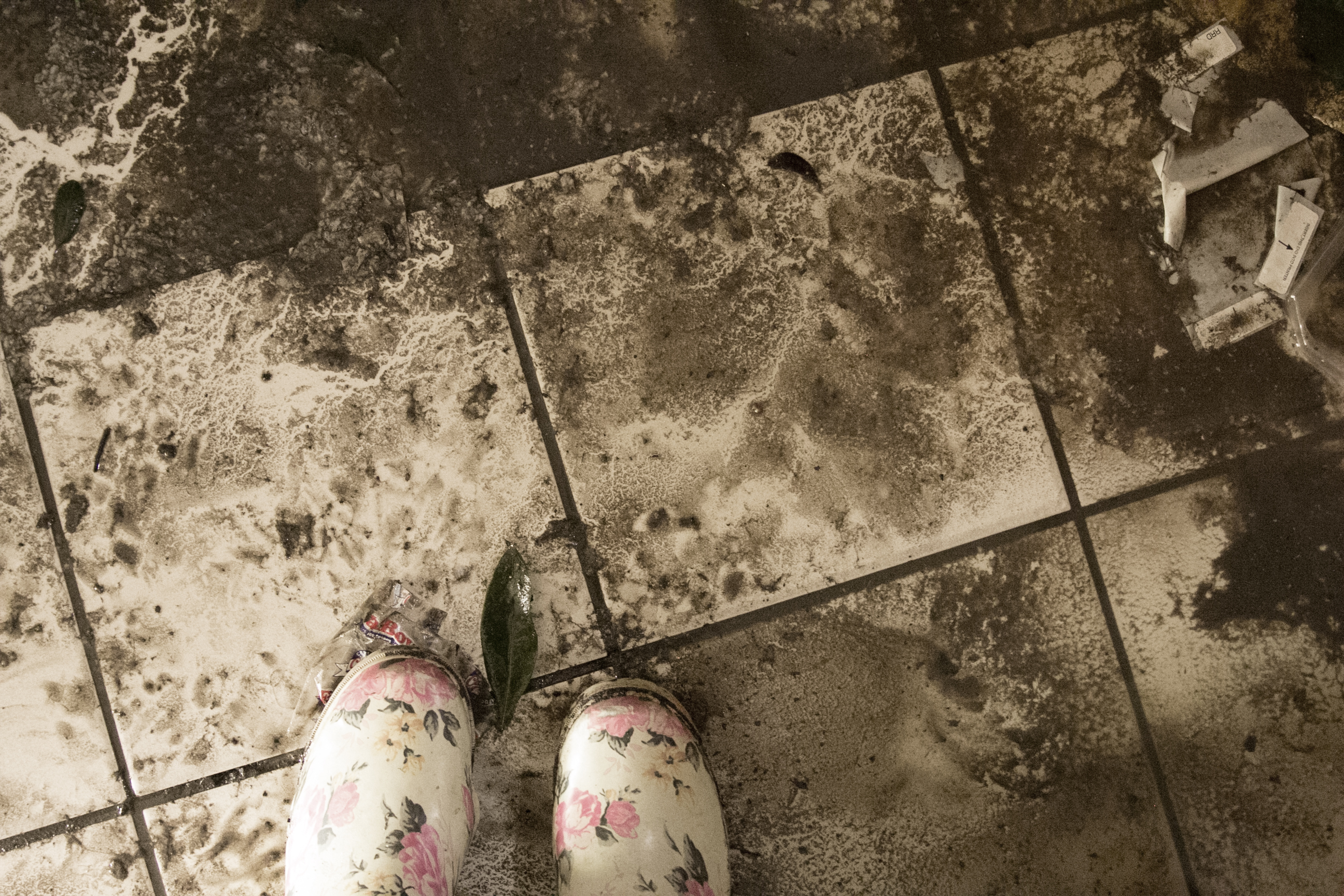 "We expected a tree to fall on the house, but we never expected this," Sherry said.
And what she meant was the 6 feet of flooding that took over their house in a matter of hours.
Sherry said she woke up around 9 a.m. on Monday after a late night staying up with the storm to find water at the side shed of their house. In the two decades the family had lived there, the water had never risen to that level. Sherry said she knew she and Larry had to get out -- and fast.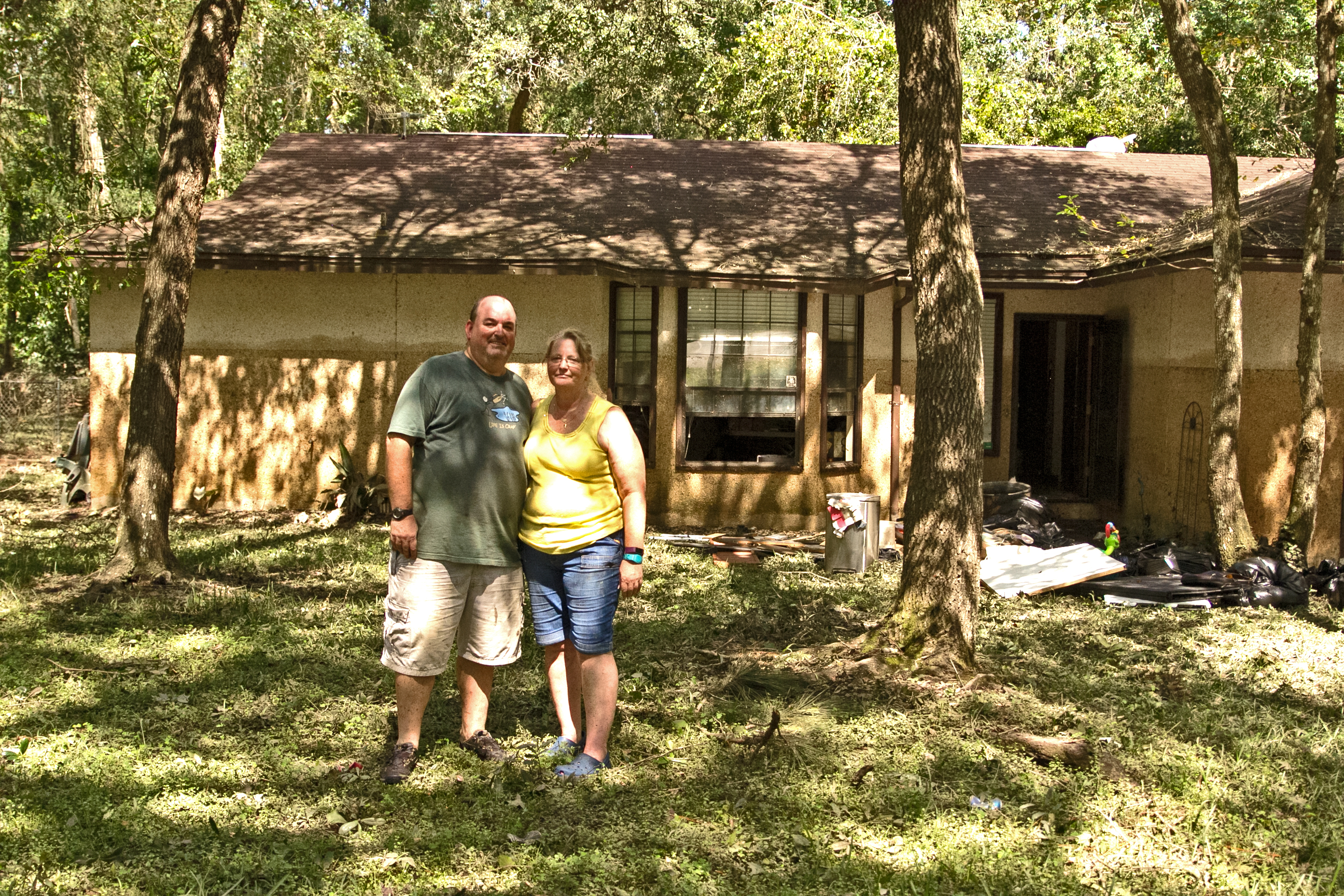 They packed up their two dogs and one of their two cats and made the trip to their son's house, just down the road. On the second trip, they found their second cat and transported it and some clothes.
"Luckily I had just done laundry," so the Kaswans grabbed the piles of clean clothes off the table where they were folded neatly. They opened the cages of their three birds as water came into their home. It was up to their knees.
Sherry said the birds would fly off and come back.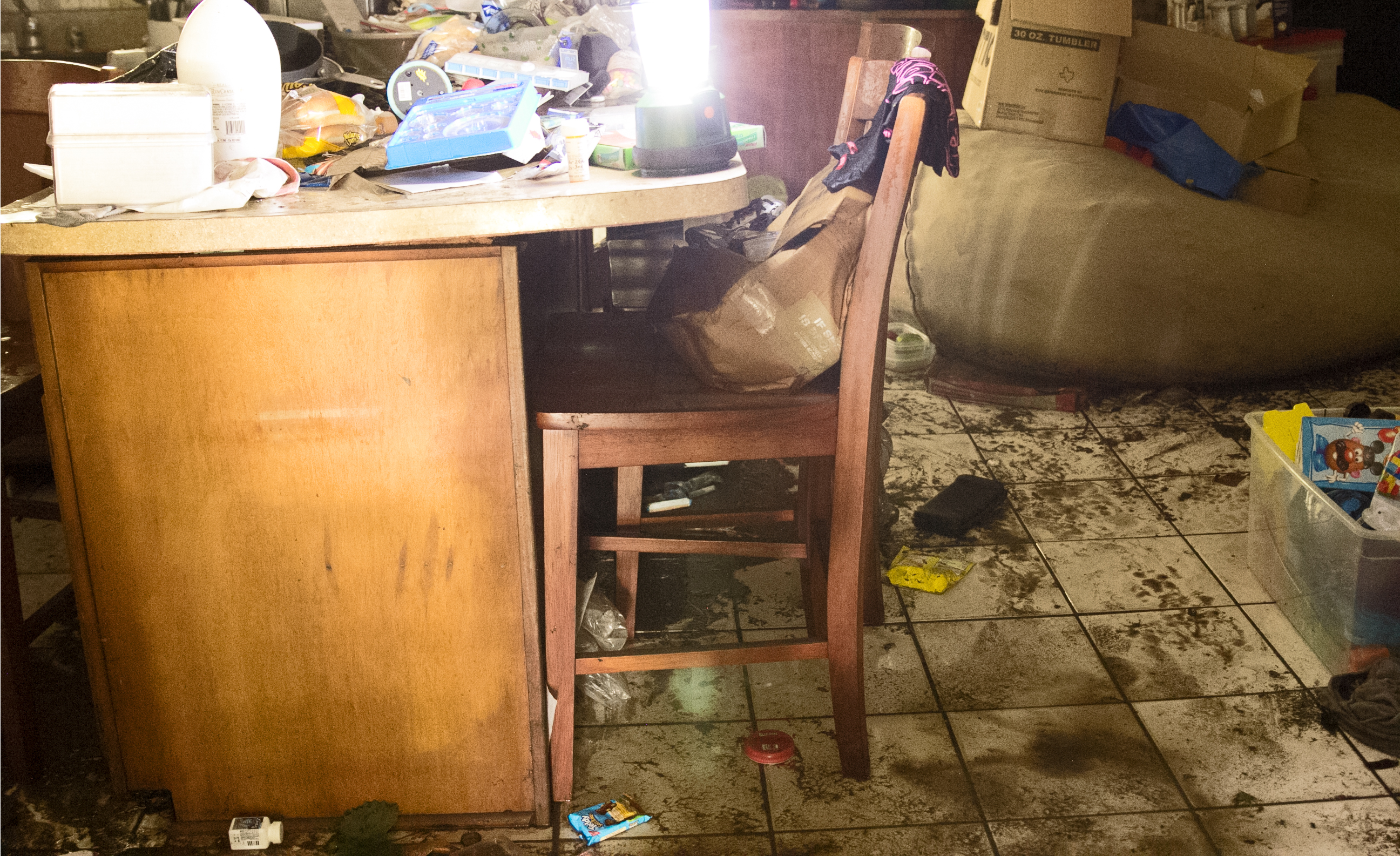 When they returned a third time to their home to get more things, the water was neck high.
"He wanted to go in again," Sherry said, referring to her husband. "But I said it's just stuff, we have to go." And so they drove away from their home and everything inside: a newly redecorated living room and kitchen, three birds, all their important documents, photos, electronics, and Sherry's workshop where she did embroidery and screen printing as a side job.
When they returned to their home it was unrecognizable inside. The water had picked everything up and flipped the house into disrepair. Sadly, one of the birds didn't make it.
There was a dark line on the home to show where the water had risen. Looking at the home, with all their belongings strewn about, words were scarce.
"There's just nothing to say," Sherry said.
"We are past the disbelief stage, now it's the roll up your sleeves stage," Larry said.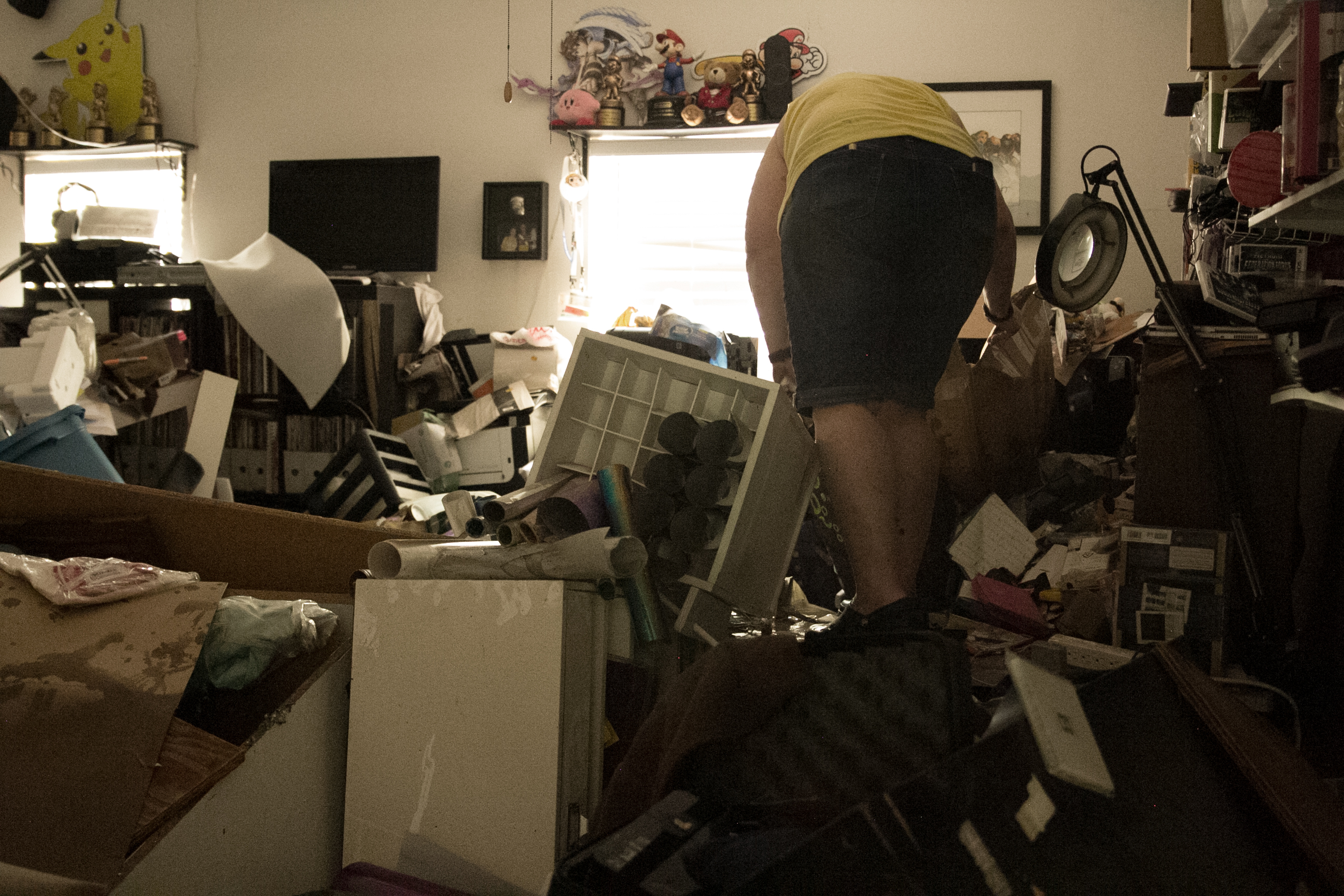 With family and friends helping them to find important documents and salvage anything salvageable, the Kaswans said they were lucky.
"We got out what was important, the pets and the people," she said.
The Kaswans do not live in a flood zone, they are not in a lettered evacuation zone and the water did not come into their home from the Black Creek across the street. It came from their backyard.
In their backward sits a drainage ditch, which Sherry said normally has about six inches of water in it. During a good rain, Larry said the water comes up just a little in their yard. They had lived through previous storms and never had an issue.
But the drainage ditch filled with water and did not stop -- not until it took everything in their home with it.
"It is what it is," said Sherry.
The Kaswans did everything right and yet they have but five pairs of clean clothes and a few other belongings to show for it. They do not have flood insurance because why buy flood insurance when you're not in a flood zone? But, Hurricane Irma left flood records like the state had never seen.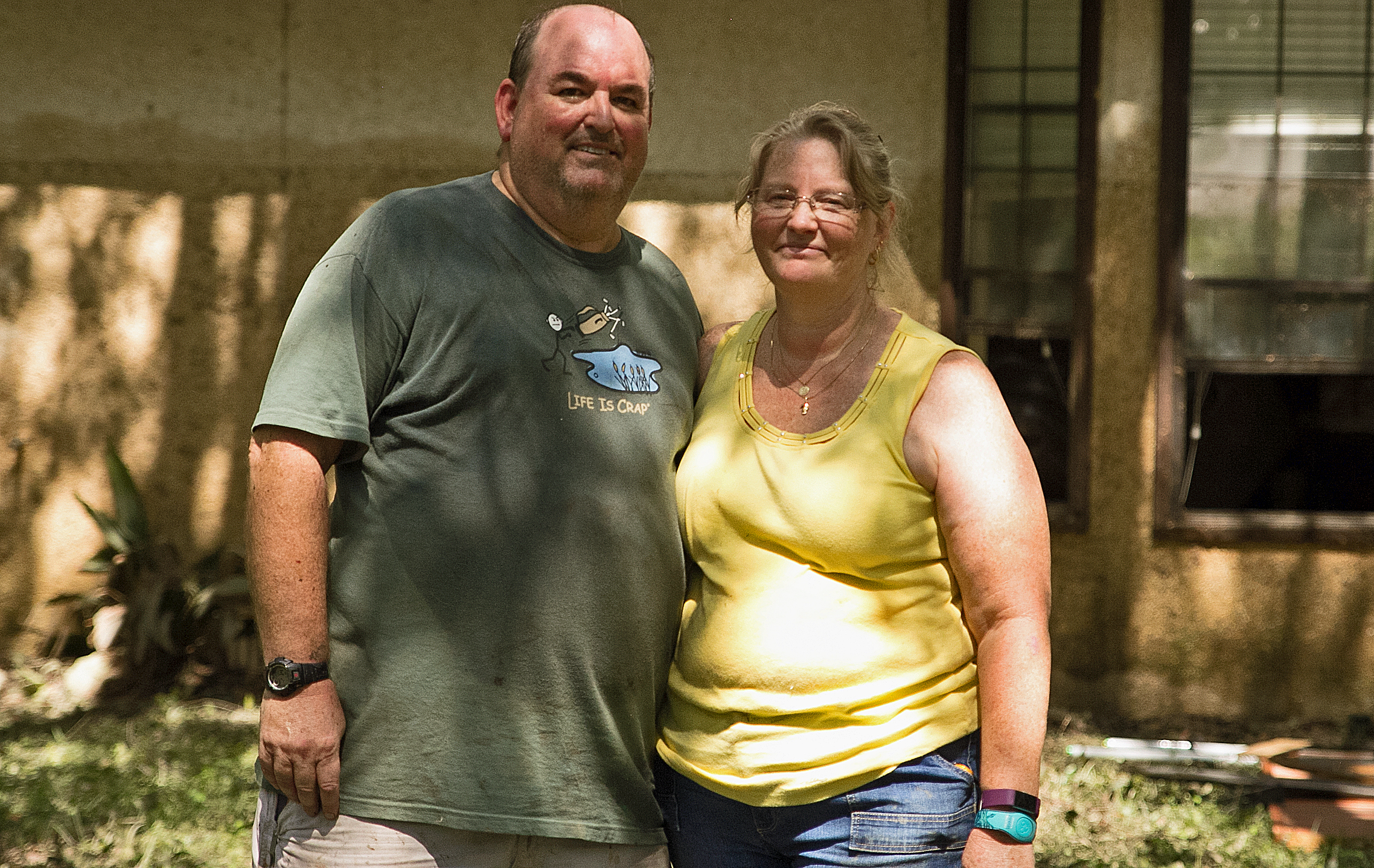 They said if they could share anything from this experience, it's that they want people to be prepared. To be pragmatic even if it is inconvenient, which means storing things in water proof containers, having an exit strategy and knowing what you will take with you if you have to leave your life behind. They are not the only ones affected by flooding like this and they say they don't know what to do, what anyone in the neighborhood can do.
It is unclear what the next step is for the family. They are having a contractor and mediator come in to look at the house, but there is a chance that there is damage to the frame and foundation and their home may not ever be fit to live in again.
"It's not personal anymore," Sherry said as she looked to her water-logged home. "That's not me, you know?"
Despite the tragedy they are happy to be safe and together and thankful for their close-knit family.
There is a GoFundMe page set up for the Kazwans. You can donate here.
Middleburg could loses everything to flooding, are one of many in the area
Sherry crawling through the debris in her home to reach her important documents. (Photo by: Destiny Johnson)
Sherry crawling through the debris in her home to reach her important documents. (Photo by: Destiny Johnson)