JACKSONVILLE, Fla. -- A man was found shot dead in his vehicle on Lem Turner Road overnight.
Police responded to someone shot in the 9400 block of Lem Turner Road at 12:21 a.m. on Sunday. Officers found a man inside his vehicle, which was situated in the middle of the roadway.
Police say that is where the shooting occurred, that the man did not travel after the incident. Police say they believe the victim to be between the ages of 18 and 25.
Police are still investigating and ask anyone with information to call JSO at 904-630-0500.
But this shooting has one neighbor out on the Northside asking people to step up and break the code of silence.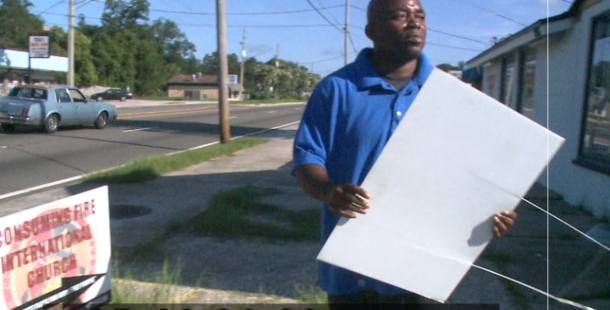 Edward Ross is a member of "Consuming Fire International Church" located across from where a man was found shot to death in his car just after midnight Sunday morning.
"People have to witness things and start talking," said Ross.
However, when First Coast News reporter Monica Garcia canvassed the area, she said people willing to talk were few and far between.
The code of silence, he says is something that plagues his community.
"I'm not worried to talk," Ross said. "God has got me."
According to crime mapping website used by the Jacksonville Sheriff's Office within the past four weeks, there have been eight incidents of crime in this half mile radius, ranging from armed robbery to burglary to now murder.
Meanwhile, Ross has this message: "Please, instead of picking up a gun find another way to solve your problems this is not the way we are just killing off each other."