Voters in the town of Hastings have passed a proposition to dissolve the town in St. Johns County Tuesday.
Only about 41 percent of voters (165 voters) turned out to cast their ballots. Roughly 82 percent of the vote (136 votes) approved the measure while 18 percent (29 votes) voted against it, according to the St. Johns County Supervisor of Elections website.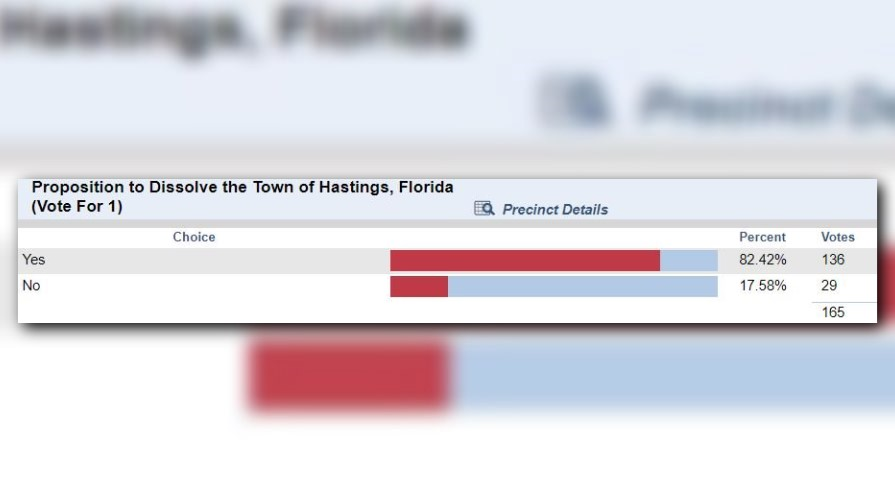 Hastings was established in 1890. It has a population 580 according to the 2010 census. The town, along with its roughly $1 million in debt, will dissolve into St. Johns County Feb. 28, 2018.