The American Red Cross has shelter locations on standby, ready to take in residents whose homes have become unsafe. In preparing for a possible shelter stay, certain supplies are recommended.
Special diet food
Over the counter medicine (examples: aspirin, antacids, decongestants)
Prescriptions in original bottles, 7 to 14 day supply
Baby food, diapers, other baby supplies
Cards, games, books
One complete change of clothing
Toiletries/personal hygiene items
Bedding: blankets, sleeping bags, pillows, air mattresses
Identification
Important papers in a waterproof container (examples: insurance, wills, financial records, Social Security cards, birth/marriage/death certificates, inventory of valuable household goods, etc.)
These items can be stored in a water tight storage bin, duffel bag or backpack.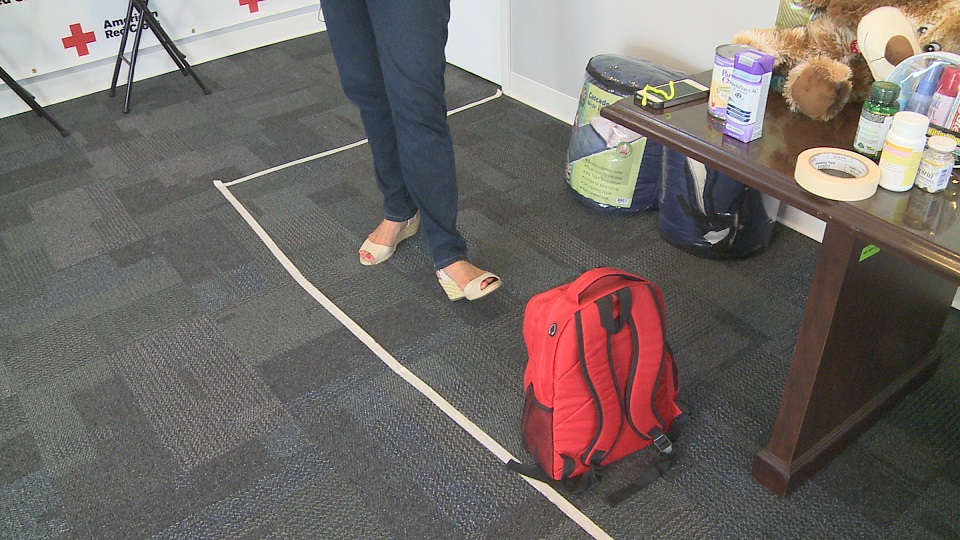 Firearms, weapons and alcoholic beverages are prohibited at Red Cross shelters.
Keep in mind the power may not be working in shelter locations. Christian Smith with Red Cross' Jacksonville office recommends gathering and charging all old phones, smart phones and tablets. Smith said children can play games on the older devices, saving the power on primary phones.
Cots are reserved for the elderly, pregnant, and those with other special needs, Smith said. Others should prepare to sleep on the floor by bringing comfortable bedding. Smith said if a location reaches capacity, all items must be able to fit in an area about the size of a queen-sized bed.
However, Smith said she only recalls two times in Jacksonville history that a shelter has reached maximum capacity.