JACKSONVILLE, Fla.- Federal agents raided a house owned by Jacksonville restaurant owners after a tip about a human smuggling operation, court documents say.
Department of Homeland Security agents filed a criminal complaint Monday accusing Xiu Rong Liu and his wife Liang Wu Yang of harboring illegal aliens for financial gain.
According to the complaint, agents raided a home in the 11000 block of Tori Lane on July 6 after Homeland Security Investigations received information that a Guatemalan national in Jacksonville had assisted in the smuggling of a 16-year-old boy.
Agents say they were told the Guatemalan national was not at home, but later found seven adults were living in the home who were in the country illegally. Five adults from Indonesia and a Hispanic male were arrested on immigration charges, according to court documents. Immigration agents said the dining room in the home was converted into a bedroom and contained two mattresses on the floor.
All of the people in the home were allegedly working at the Fuji Yama Japanese Steakhouse at the River City Marketplace on Jacksonville's Northside. They told investigators that the owners of the restaurant paid them in cash of approximately $95 to $100 per day and did not charge them rent or utilities.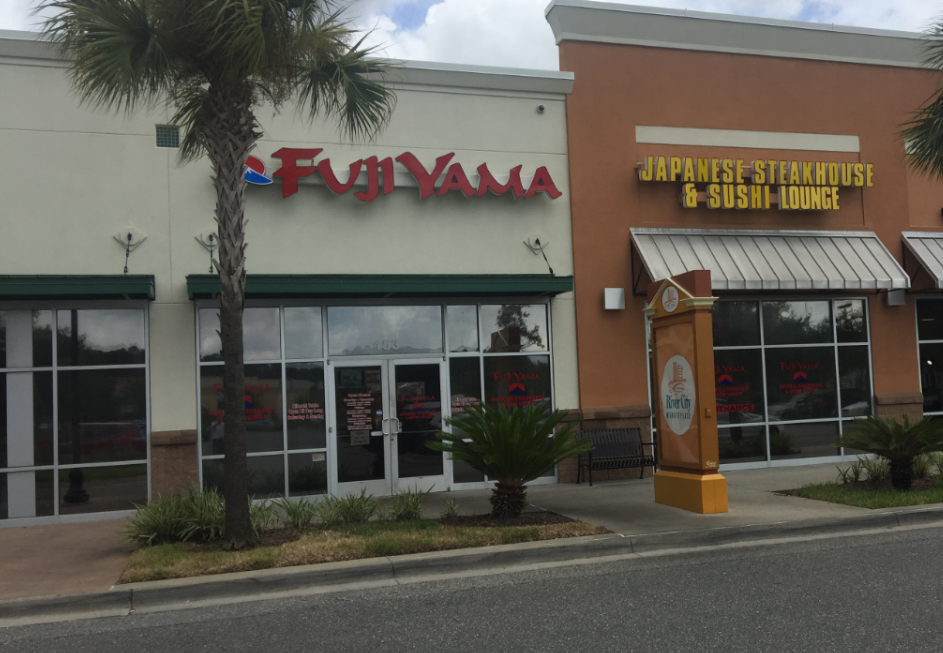 The operation was part of a nationwide initiative that started June 12, according to the affidavit, with the goal of dismantling human smuggling organizations.
Susan Pai, an immigration attorney Jacksonville who is not involved in this case, said the details are very different from most human smuggling cases.
"Often it's people pick[ing] up ten kids, bringing them across the border and keeping them locked in a trailer at night," said Pai. "That's human smuggling, and that's a criminal enterprise that's supposed to fall in the purview of this operation. Not 'you overstayed your visa.'"
Pai, who is licensed in Washington and confers with her colleague criminal defense attorney Thomas Bell when her immigrant clients are charged with a crime, said agents appear to have stumbled on the restaurant owners while searching for a smuggling ring.
Five of the six people arrested on immigration violations entered the country legally, but remained in the U.S. on expired visas. The complaint does not say if the person of interest from the initial tip or the 16-year-old minor were ever located.
Liu and Yang, U.S. citizens from China, have not been arrested and have not been accused of any crimes involving imprisonment or smuggling. Public records show the couple owns several Jacksonville area businesses.
Pai calls the harboring allegations minor compared to most charges related to smuggling. She said the punishment for harboring an illegal alien can range from a fine to up to ten years in prison.
DHS tells First Coast News they cannot comment on the case because there is an on-going criminal investigation.
Human smuggling operation raids Jacksonville home by Destiny Johnson on Scribd