JACKSONVILLE, FL -- Like millions across the country, Scott and LeAnne Schwarzrock pressed their way to downtown Jacksonville to find a viewing location for the Solar Eclipse.
"It really was neat. We did have to stand in line for the glasses," she said.
They watched the moon blocked the sun from the terrace of the Jacksonville Public Library.
"It was a little cloudy, but we got to see it through the clouds," she said.
The couple and their newborn loaded up in their wheelchair accessible van and drove from their West Jacksonville home to downtown.
"I have a spinal cord injury," she said, "I am a paraplegic from the waist down."
She parked the vehicle in the Duval Street parking garage, near the library. It is not her first time using the garage.
"Normally when we go we get validation," she said, "but this time because we were going for a different reason we were not able to get validation."
"She said she was unaware of that and she radioed her supervisor and she was told no we don't get free parking even though it is stated in the law, so she wrote us a ticket," said Schwarzrock.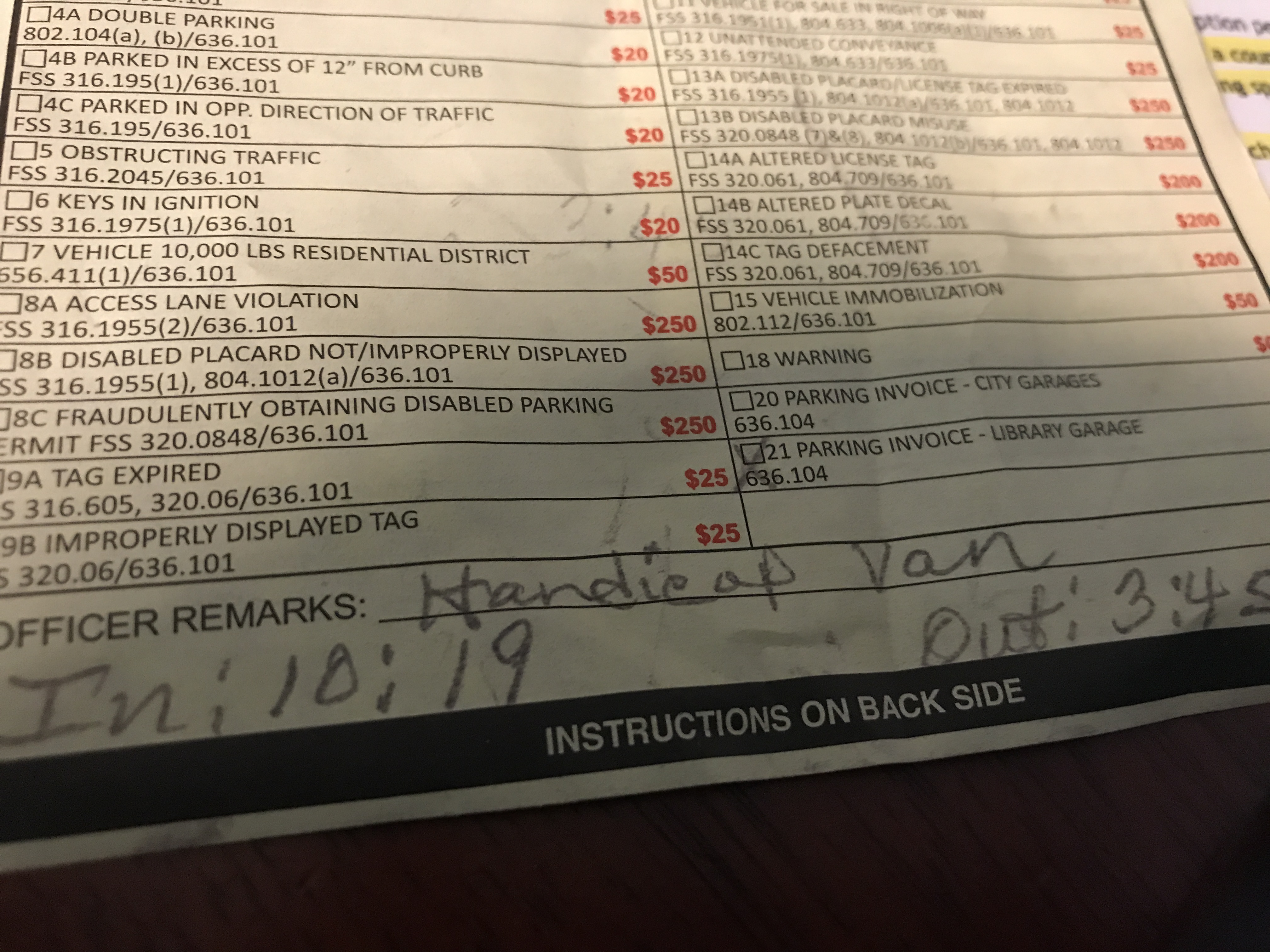 The law she's making reference to is Chapter 316.1964 of the Florida Statutes. It states vehicles transporting certain persons who have disabilities are exempted from payment of parking fees and penalties.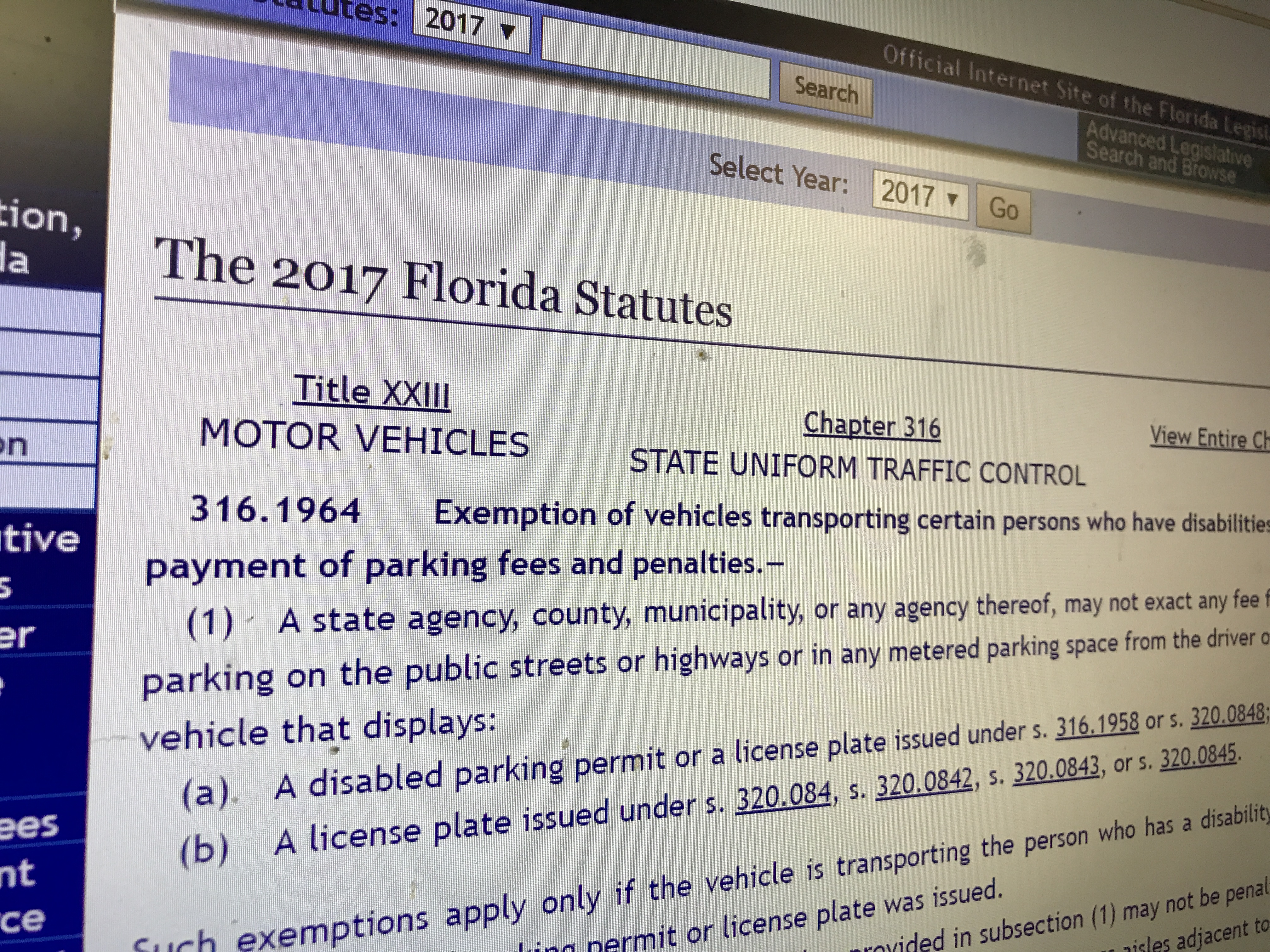 "They're kind of interpreting the law the way that works best for them, where they can exact that money from everybody," she said.
She asked for a court hearing, which she has to do within 15 days, but it now appears that it may not be necessary.
"Not a lot of people know about the law," she said.
She said this is not about the parking invoice/ ticket she received. Schwarzrock said, what she really wants is for the city to interpret the law correctly.
"I would like for them to acknowledge the law and see that what they're doing his wrong," said Schwarzrock, "
not just for me but for everybody that has that type of vehicle. They're supposed to get free parking."
A spokesperson for the city's parking division said what was issued is not a ticket, it is a parking invoice.
She said an invoice is issued when someone parking in a garage or surface lot has no means to pay.
Schwarzrock argument was not the lack of money but the fact that she is exempted from payment under the law.
After a review pf the event, a city spokesperson said the parking invoice was issued in error and it has been dismissed.