A precautionary boil water advisory has been issued for parts of St. Simons Island Friday because a water main has been cut.
The St. Simons Island water system lost pressure in the area serving the St. Clair subdivision after a utility contractor cut the water main while digging in the area to work on a natural gas service. The entire neighborhood is fed off of one supply line on Frederica Road, according to the Brunswick-Glynn Joint Water and Sewer Commission.
Below is a picture of the area affected. Residents in the area should boil their water for three minutes before consumption. Water used for bathing doesn't need to be boiled.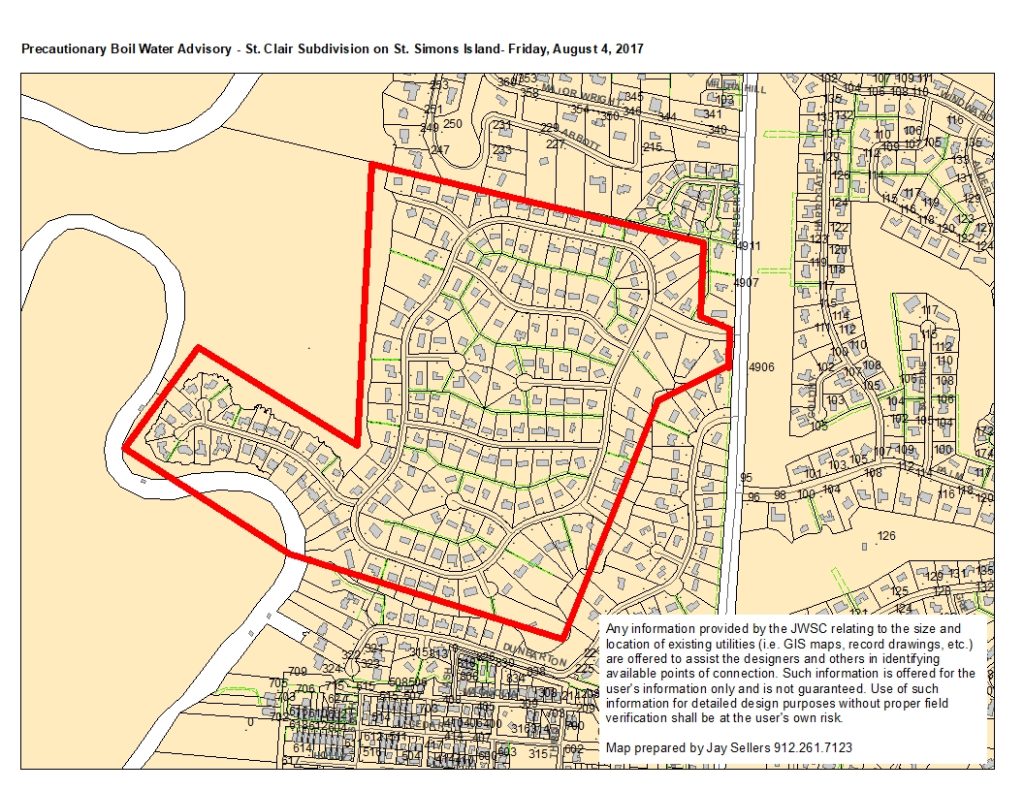 Crews haven't released when the advisory will be lifted, but said they are on the scene fixing the water main now.
Stay with First Coast News as this story develops.