NASSAU COUNTY, Fla. - A proposal that would have increased Nassau County's gas tax rate by five cents and created an additional $1.6 million in revenue did not pass county council on Monday.
If the five-cent gas tax had passed, the money would have been used for road infrastructure, including the construction of new roads, the reconstruction or resurfacing of existing paved roads and the paving of existing graded roads.
"I was hopeful, but it didn't pass and without the adoption of the gas tax and outside of any other funding sources, it will be a lot of the status quo," said Nassau County Assistant County Manager Justin Stankiewicz. "We don't have the resources."
The Nassau County Commission voted 3-2 to approve the proposal, but the commission needed a super majority to pass. Currently, residents pay seven cents gas tax and the proposal would have increased it to 12 cents.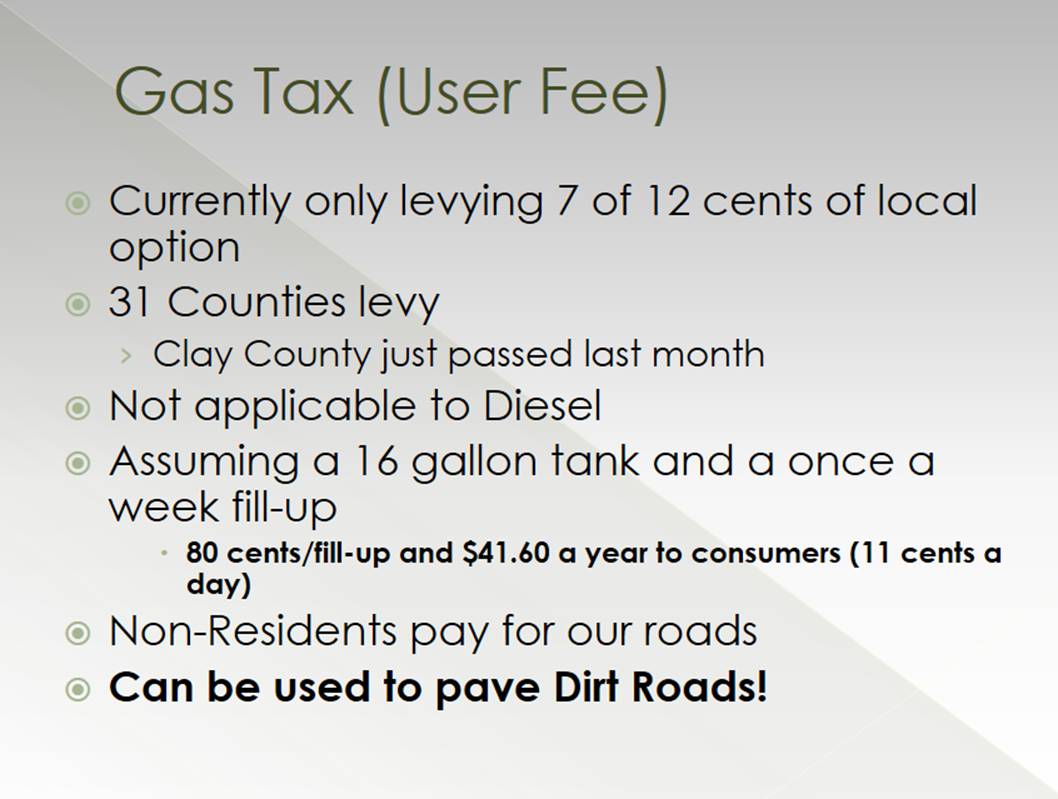 While everyone agrees the roads need improvement, not everyone agrees that the tax increase was the way to go.
"I think they can find some other way than a gas tax to come up with the money," said Wade O'Neal, owner of O'Neal's Automotive in Nassau County. He said customers bring cars to his shop weekly from damage to their vehicles from the roads.
"Some of them haven't been paved in 20 years," he said.
"It is needed because we don't have funded sources to meet our capital needs," Stankieicz said. "We have millage rates we can increase and we have fees that we can increase but we don't have any substantial revenue driving mechanism."
Stankieicz said the county has about 177 miles of roads that need paving with the majority west of I-95. He also said roads east of Interstate 95 like Page's Dairy Road needs extensive work.
"This road has a lot of blind spots," he said. "The striping needs to be done. Literally, if that person comes over here you're going in the grass which is on a pitch going down to a ditch."
Page's Dairy Road has seen increased traffic since work began on State Road 200.
"The roads should be a whole lot better than what they are," O'Neal said.