The Jacksonville Landing opened almost 30 years ago in June of 1987. It showed great promise for reviving Jacksonville's downtown. But never really lived up to it's expectation.
Let's take a look back, with pictures from the Florida Times Union.
Construction started in 1986. At a preview celebrations, 5,000 balloons were released into the air and a boat parade followed.
The opening in June of 1987 was televised. A huge procession of singers and dancers entertained a crowd.
The downfall of the landing started in 1991. The Sharper Image, which was one of the Landing's original tenants, closed after the Christmas holidays. Brookstone also closed within the first 5 years.
PHOTOS | The Jacksonville Landing through the years (Mobile users)
Photos: The Jacksonville Landing through the years
Courtesy: The Florida Times-Union
Courtesy: The Florida Times-Union
Later that year, some of the food court vendors closed on the upper level. Some were relocated to the east end of the upper deck. The other side would become a new arcade called Ostrich Landing.
In 1992, President George Bush stopped at the Landing during a campaign stop. More businesses closed in 1993 and 1994 including Everything Yogurt and Gia Gianni.
In 2003, Toney Sleiman bought the Landing. He makes plans to renovate and expand the property.
More businesses would open and close. Twsted Martini opened in 2004 it closed 6 years later. The Paris Club opened in 2006 named for pop celebrity Paris Hilton. It closed a year later.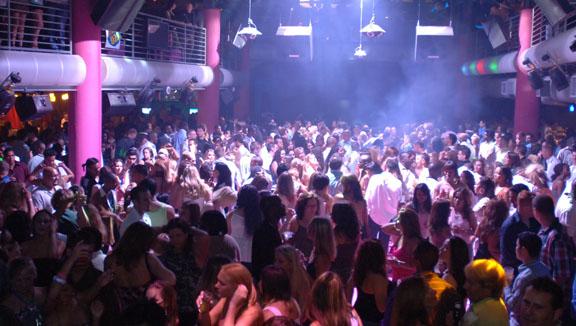 In 2009, Sleiman showed off a model of his proposed changes. He wanted to open up the north side of the center to downtown and add parking and office towers on either side. Nothing comes of this plan.
More life comes back to the Landing in 2010 with art galleries taking over empty store fronts. 2015 brought about more potential changes to the space.
This time a forum with the public helped draw up the plans, but funding wasn't in the city budget that year. And nothing has come of the plans since.